As I write I have just been advised of the passing of Robert Brooks best known as the young go-getting auctioneer who, in partnership with Belgian collector Evert Louwman left Christies where he had started out in a lowly position, and set up his own auctioneering company which became the place to go to sell your car. Later the chance came to merge with Bonhams and Robert wisely dropped his own name from the company and became the head of Bonhams. Later still he and Evert sold the company and Robert retired.
He progressed quickly as a determined racing driver in Historic Events and one remembers a number of lurid races watching him in a Lotus Fifteen which was never a car for an amateur to race.
This came just two days after the death of Adrian Hamilton best known as one of the leading dealers in post-war racing cars and son of former Grand Prix Drivers Club member Duncan Hamilton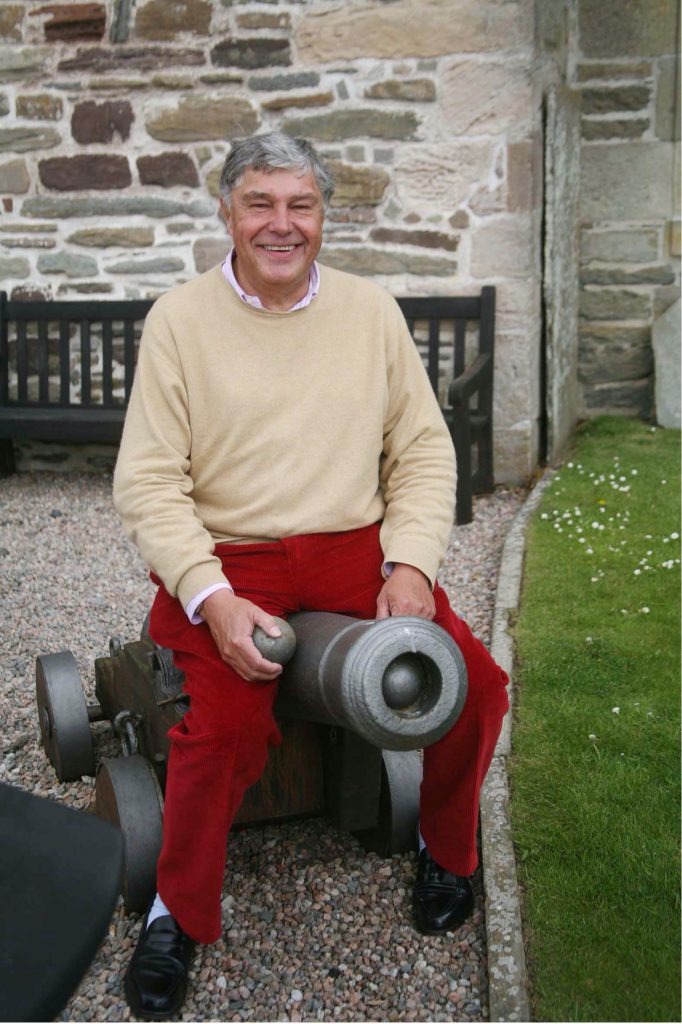 usual. (Graham Adrian Hamilton, showing off. (Gauld)
Members who knew Adrian will attest that he was a polite, fun-loving character who, in later life, could reasonably be called a clone of his amusing and entertaining father.
Adrian was involved in racing himself running a Ford GT40 for friends but was well known to all the leading car collectors in the World.
The third sad loss was the death of Louise Collins, the widow of Peter Collins who was killed in the German Grand Prix at Nurburgring in 1958 in his factory Ferrari 256 just two weeks after he had won the British Grand Prix at Silverstone.
I had known Peter from his early years with Coopers but met up with him and Louise when they were staying at Enzo Ferrari's villa, the Villa Rosa on the Abetone road near Maranello. Indeed it had been built on land Enzo Ferrari bought in the 1940s and it backed on to a large field of fruit which today is the Fiorano circuit.
A few years ago when we were guests of Ferrari for our annual general meeting I had an amusing incident when Piero Ferrari was made a member of the Grand Prix Drivers Club. During the day of our club visit to Fiorano . I happened to ask Piero if the family still owned the Villa Rosa. He gave me a strange look and asked "….how do you know about the Villa Rosa ?" I had brought with me the photograph I had taken in September 1957 of Peter, Louise and myself in the garden of the villa and he immediately dragged me out on to the circuit and pointed to the villa behind the wall of the circuit.