The passing of Dan Gurney at the age of 86 marks a sad day for motor racing and for the Grand Prix Drivers Club. We knew he had been poorly for some time but the stark reality of his death will take more time to sink in.
Also, for the motor racing community the legacy of Dan Gurney will mark him as one of the greatest racing drivers of the period as well as a man who contributed probably more to motor racing than most, in that he was gifted in all branches of the sport, created and ran his own Grand Prix and sports car teams and even designed his own motorcycle.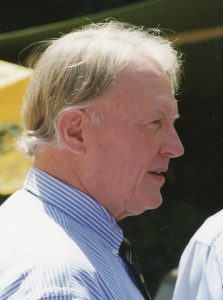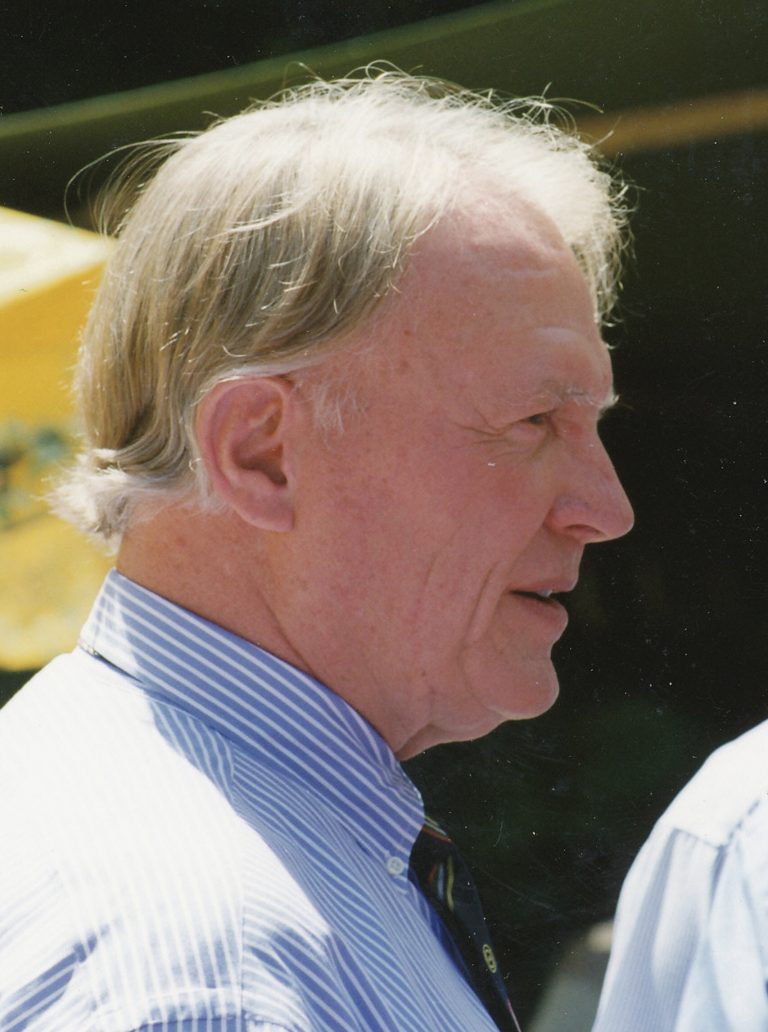 Dan was born on the East Coast of the United States where his father, John Gurney was a noted opera singer who, on retirement, took his family to the sunny climes of California where young Dan thrived. He started racing with a modest Triumph TR2 sports cars and showed such talent that he was offered a number of drives. He came to the fore with Porsche 550 spyders and then Ferrari sports cars loaned to him by wealthy racing enthusiasts. As a result of this word got back to Enzo Ferrari about this tall and talented driver who could tame some of Ferrari's more powerful and difficult sports cars of the time.
It was no surprise when he came to Europe and joined the Ferrari factory team for the 1959 season alongside our noted member Tony Brooks. In those days Dan was the typical young Californian with a short crew cut and impeccable manners and style.
His first grand prix was in a factory Ferrari at the French Grand Prix of 1959 driving the new Dino 246 alongside Olivier Gendebien, Tony Brooks, Phil Hill and Jean Behra. Being sensible Dan qualified 12th fastest just behind Gendebien but by fifteen laps he was up to seventh but shortly after moving up to sixth a stone thrown up by Jean Behra's Ferrari pierced his radiator and put him out of the race but the potential was clearly there. In his next Grand Prix at the mighty Avus circuit in Germany he finished second and a legend was born.
His finest grand prix season was in 1961 when he drove for Porsche with their new Formula 1 car the 718. The was 3rd in the World Championship despite not having won a grand prix but he rectified this the following year when he won the French Grand Prix at Rouen for Porsche in the Porsche 804.
In total he won four grand prix races the most satisfying being in 1967 when he drove his own AAR Eagle Formula 1 car to victory in the Belgian Grand Prix.
However other doors were open to him and he was able to persuade Colin Chapman to build a car to race at Indianapolis using the new Ford V8 engine. Chapman set about building two, one for Dan and the other for Jim Clark. By now Jim Clark was one of Dan's true fans and often said that the only driver he feared was Dan. Indeed it was pressure by Dan in a Formula 1 race at Brands Hatch that caused Clark to make a rare mistake and drive off the road into the banking.
The Indianapolis visit in 1963 turned Indianapolis racing upside down and the days of the front engined cars at the circuit were over. Sadly Dan, who created the revolution at Indianapolis, never won the 500 and, ironically, when Bobby Unser won the 1968 Indianapolis in one of Dan's Eagles the engine he used was not the Ford, which, again, Dan had launched into the International scene, but a modified Offenhauser engine.
Away from Formula 1 he was to go on to win the 1967 Le Mans 24 Hours race for Ford in the Mark IV GT40 with A J Foyt and when he retired he became a full time constructor and built his own AAR cars for Can-Am, Formula 5000, TransAm and IMSA. His Toyota GTP car won the title in 1992 and 1993 with Juan Manuel Fangio II at the wheel.
Dan's contribution to motor racing was immense but crowning it all was not only his attitude towards his competitors but his general happy and friendly demeanour which made him welcome wherever he travelled.
We in the Grand Prix Drivers Club send our condolences to Evi Guney, his wife, and his sons Justin, Alex, Dan Jnr and Jimmy