To anyone involved in grand prix motor racing the name of Sir Patrick Head will be familiar. Like a Siamese twin, he and Sir Frank Williams have been synonymous with not just the rise but the longevity of the Williams Formula 1 team.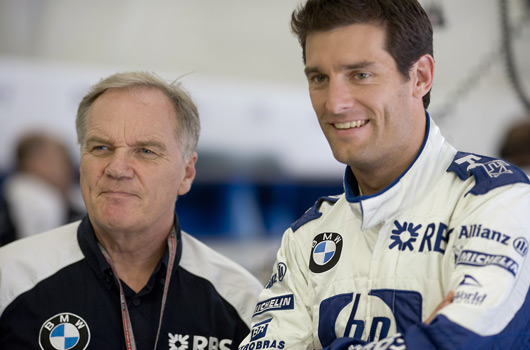 Patrick was born into an Army family, his father, Michael Head was a Colonel in the army but was a motor racing enthusiast best known for racing his Jaguar C type and later his Cooper-Jaguar, however, his son was not to follow into the Army.
Having decided against a career in the Royal Navy, Patrick Head graduated from University College London in 1970 with a degree in Mechanical Engineering. He immediately joined the chassis manufacturer, Lola, in Huntingdon and it was during this period that Patrick and Frank Williams first met.
In 1976, Patrick was approached by Williams to spearhead the design department of what became, the following year, Williams Grand Prix Engineering. The team raced a customer March chassis at first, but in 1978 the Patrick Head-designed FW06 made its race debut. The ground effect FW07 came next and the car took the first of the team's 113 wins at the 1979 British Grand Prix. Four more victories followed that season, resulting in Williams finishing second in the Constructors' Championship.
Patrick's 1980 car took Alan Jones and the team to both world titles, securing Williams as a front-runner. Further success followed through the 1980's, remaining as Chief Designer through to 1990 when Adrian Newey was recruited, Patrick then taking the Technical Director role, overseeing the processes of design, construction, racing and testing, bringing together all of the different disciplines. It was during the '80s that Patrick was credited with many revolutionary concepts, including a six-wheeler, which tested in '82, and continuously variable transmission, which replaced the car's conventional gearbox. However, neither of these systems made it onto the grid due to rule changes targeted at banning them.
In 1986, following Frank's road car accident, Patrick was forced to assume control of the team. Under his temporary stewardship, the team secured the Constructors' titles in 1986 and both the Constructors' and Drivers' title (with Nelson Piquet) in '87. In 1990  Adrian Newey and Patrick rapidly formed the outstanding design partnership of the decade with their cars achieving a level of dominance never previously seen, and not repeated until the Ferrari/Schumacher era a decade later. In the seven-year period between 1991 and '97, Williams took 59 race wins, five Constructors' titles and four Drivers' titles.
The company continued to expand over the following years and Patrick changed his role from Technical Director to Director of Engineering, until on 31 December 2011 he stepped down from the WGPH Board of Directors. Four years later, in 2015, he received his knighthood from  Her Majesty the Queen in her birthday honours for his services to motorsport.
The Grand Prix Drivers Club welcomes Patrick as our latest member.