It will soon be thirty years since I left the UK for a fascinating two-year stint in Hong Kong. The invitation came out of the blue from a new UK-owned publishing company that wanted to start the first car magazine aimed for China. It was a brave move, particularly as the Chairman of the company was not fundamentally a car man but what was more, he had never been involved in publishing.
I innocently accepted all this as a challenge and at the end of the day that particular magazine China Car was a disaster due mainly to the fact that our company had to work jointly with a Chinese mainland company just over the border in Schenzhen before we were allowed to sell anything in China. It was a disaster and we had to close the magazine after the first issue as our "Partners" proved to be "unsuitable". However, all was not lost as we were approached by the Automobile Club of Hong Kong who had been impressed by the first edition and asked us to produce a similar style of magazine called Drive for them in English and Chinese so I continued in the publishing business for another year and a half before handing it over to my Chinese deputy Editor and returned to the UK and then France.
During that period I was reminded of one of the Grand Prix Drivers Club's early members Prince Bira who had died in London in the late 1980s when I visited the rather rough and ready hillside circuit of Pattaya in the south of Thailand and saw the immense shrine to Bira at the gates of the circuit.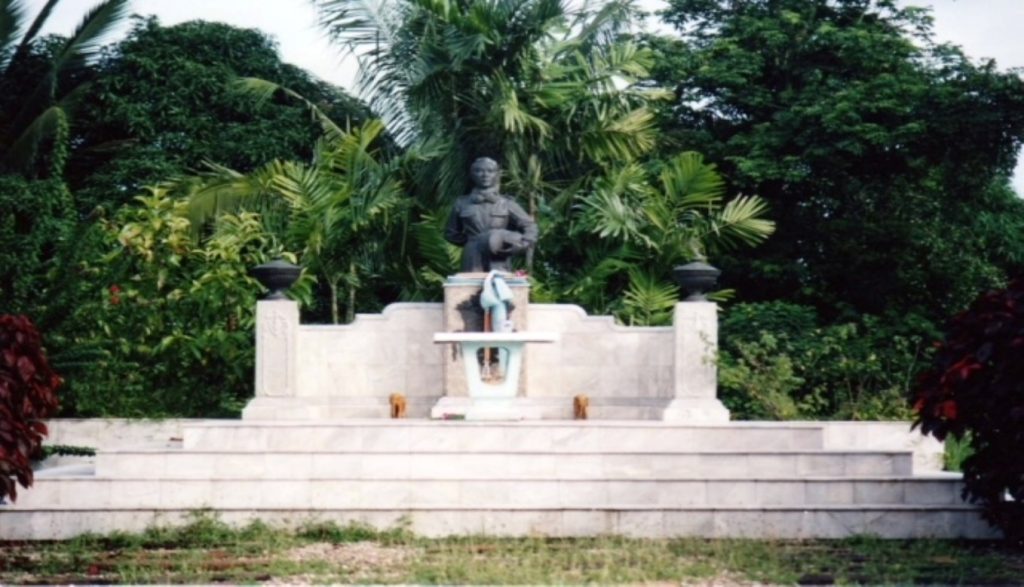 I saw Prince Bira race for the first time way back in  1952 when as a very young motoring journalist he came to Scotland to race at the Charterhall circuit in a very rare Formula 1 car, the OSCA . It was built by the Maserati brothers who had sold out their company in 1937 to Adolfo Orsi in Modena but under the ten-year contract they continued to design and work for Maserati until 1947 when they left, returned to Bologna and formed OSCA.  Just four years later they produced their Formula 1 car which was an unsupercharged 4.5-litre twin cam V12 to compete against their former owners, Maserati who chose to run a four-cylinder 1.5-litre supercharged car, the Maserati 4CLT, and Ferrari who were running a single cam 4.5 litre Ferrari in Formula 1.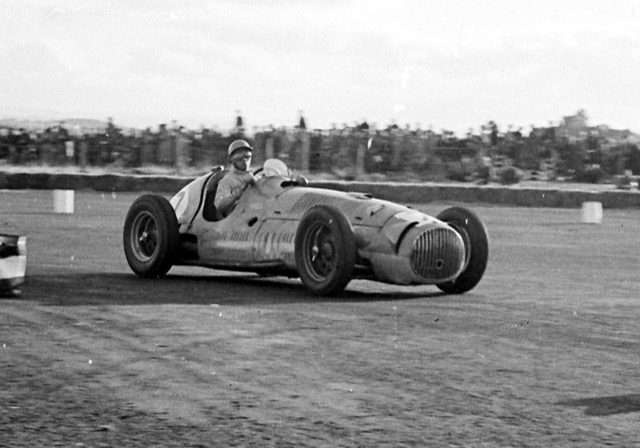 OSCA had spent a lot developing this V12 and built three engines, one of which was sold to Prince Bira, the idea being they would offer the engines to anyone wishing to come into Formula 1 but Bira proved to be the only customer. By the time Bira arrived at Charterhall, the new F1 regulations had adopted the Formula 2 limit of 2 litres unsupercharged and so the OSCA-Maserati 
Bira sent his 4 CLT back to Maserati into which his 4.5-litre OSCA engine was mounted and he had some success with it but fundamentally it arrived too late on the scene and in 1952 was suitable mainly for Formula Libre events. I well remember Bira wrapped up in an army-style duffle coat racing that weekend against drivers like former Grand Prix Drivers Club members Yves Giraud Cabantous with his Lago-Talbot and Johnny Claes with a Gordini. No aerodynamics, no wings: changed days