The latest driver to join the Grand Prix Drivers Club is Teo Fabi who celebrates his sixtieth birthday this year.
Teodorico Fabi was born in 1955 and as he is from Milan studied at the Mechanical and Engineering Institute. His initial sport, however, was downhill skiing and a little motorcycle racing before turning to cars in 1971 racing in Formula Ford and became Italian Champion in 1977. That same year he ran a March in Formula 2.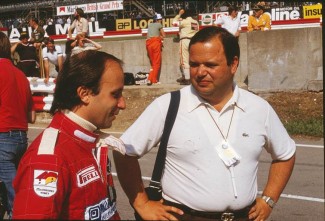 He always planned to get into Formula 1 but as is often the case, it was difficult and though he was approached about the RAM-March team, the drive went elsewhere and so he was recruited by Paul Newman to race in CanAm where he was very successful.
I first met him in 1982 when he was recruited by Cesare Fiorio into the Lancia Turbo team racing in Group C. That same year saw him drive for the Toleman Formula 1 team but it was a terrible season for him. Two years later he joined the MRD International ( Brabham) team taking third place at the US grand prix in Detroit in 1984.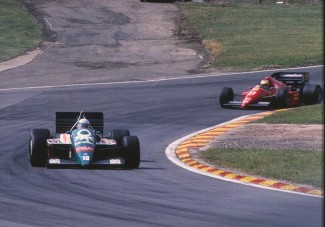 His best years in Formula 1 were his last two, 1986 and 1987 when driving for Benetton. From then on he concentrated on racing in the USA in Indycars driving the special Porsche built for Indycar racing and won with it at Mid-Ohio.
Meanwhile Teo's father died and , with his brother Corrado, joined the family business, Industria Mineraria Italiana Fabi S.pA which originally mined talcum powder but in the 1990s the Fabi's began to import white talcum powder from China and Australia. They then expanded into the United States.
We welcome Teo in to the Club.
(GG)