Any visit to Maranello is a moment of nostalgia for me as it is nearly fifty nine years since first I visited the place and met Enzo Ferrari.
Back then Maranello was a sleepy little town and the low red brick building on the main road from Modena to Abetone and the tin sign with the prancing horse marking the factory. Nearby, in this farming area there were fields and fields of fruit trees. Today, it has all changed, with sparkling new buildings and industrial estates that have grown up, and all thanks to Ferrari.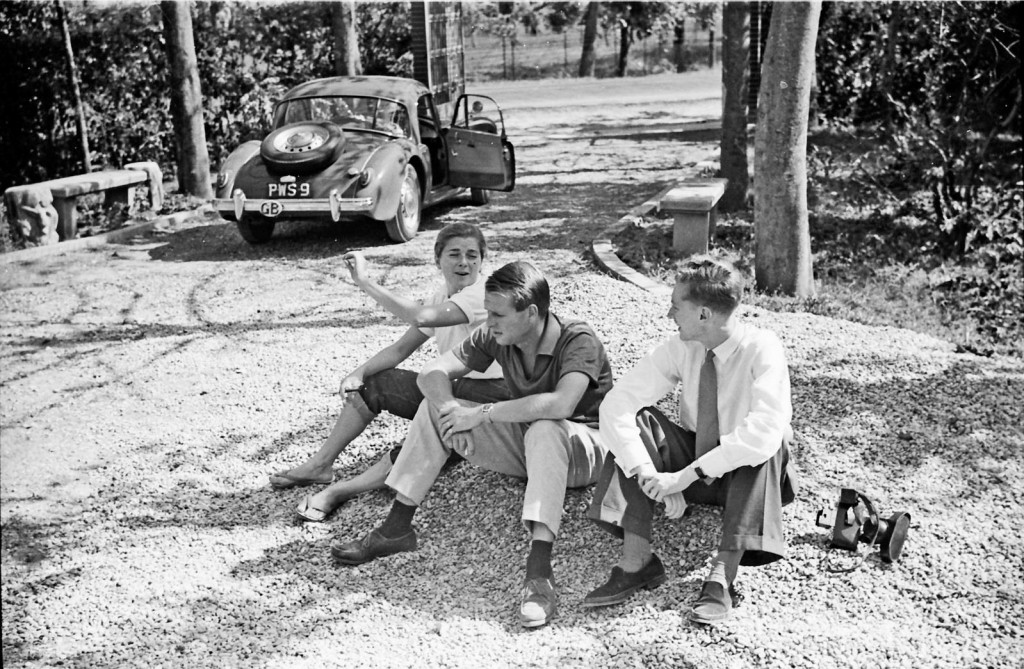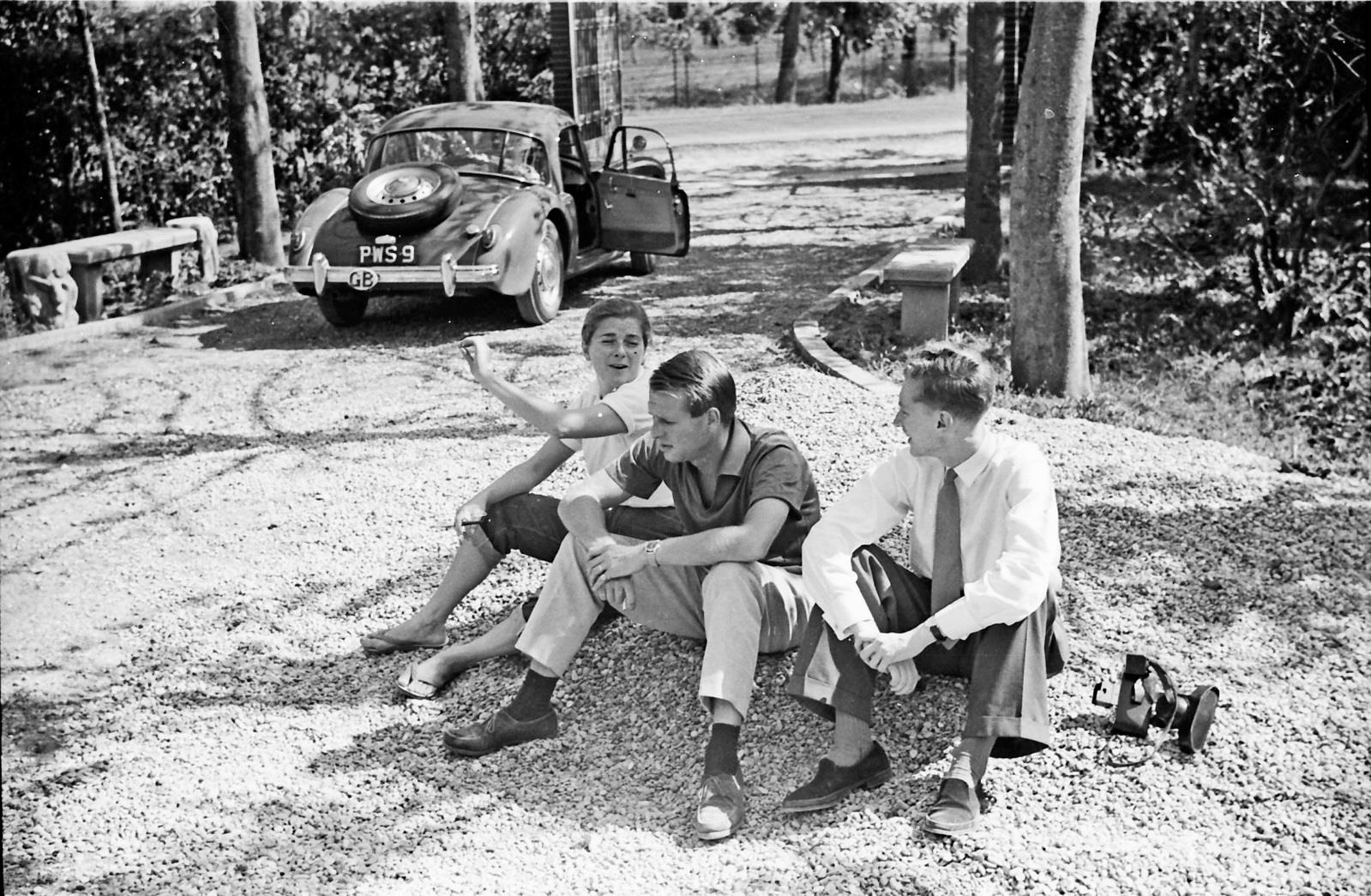 I might never have got there had it not been for my friend Sandy Forrest who had just bought a new MGA and was willing to drive with me to Modena. The reason was that despite the fact I was sports editor of Motor World, the small weekly Scottish motoring magazine, I did not own a car and needed someone to take me there!
Today everyone, it seems, has a car and it must appear odd that working on a motoring magazine and having to attend race meetings and rallies you would need to have a car but for the first five years at the magazine I somehow managed without one thanks to a raft of friends and the railway system.
During that visit in 1957, Peter Collins, the English racing driver and was a member of the Ferrari factory team in Formula 1, was living in the Villa Rosa, a villa bought by Enzo Ferrari many years before. Sandy and I would go there and have tea with Peter and his wife Louise as can be seen from the photo.
I have passed the villa many times since then and every time the trees in the garden grow bigger and bigger and it is slowly disappearing into a wood. If you are ever driving to Maranello you can find it right opposite a new Esso filling station on the way into the town and I have often wondered what had happened to it since.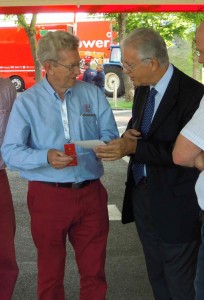 The villa backed on to farmland which today houses the superb Fiorano racing circuit owned by Ferrari and during our Club visit recently we went to Firoano and were joined by Piero Ferrari, Enzo Ferrari's son.
I had with me photographs of the villa and I asked him if the family still owned it. He confirmed that, yes, he still owned it and it was kept in good order. We then walked out on to the circuit and he pointed over to the roof of a house hiding in the trees behind the wall that surrounds the track and remarked "….There it is, its still standing".
Moments like that bring many memories flooding back.
p.s. If you look up Villa Rosa, Maranello you will see a bed and breakfast place advertised but it is not Enzo Ferrari's Villa Rosa. I am afraid to say, it is another house altogether in another part of the town.