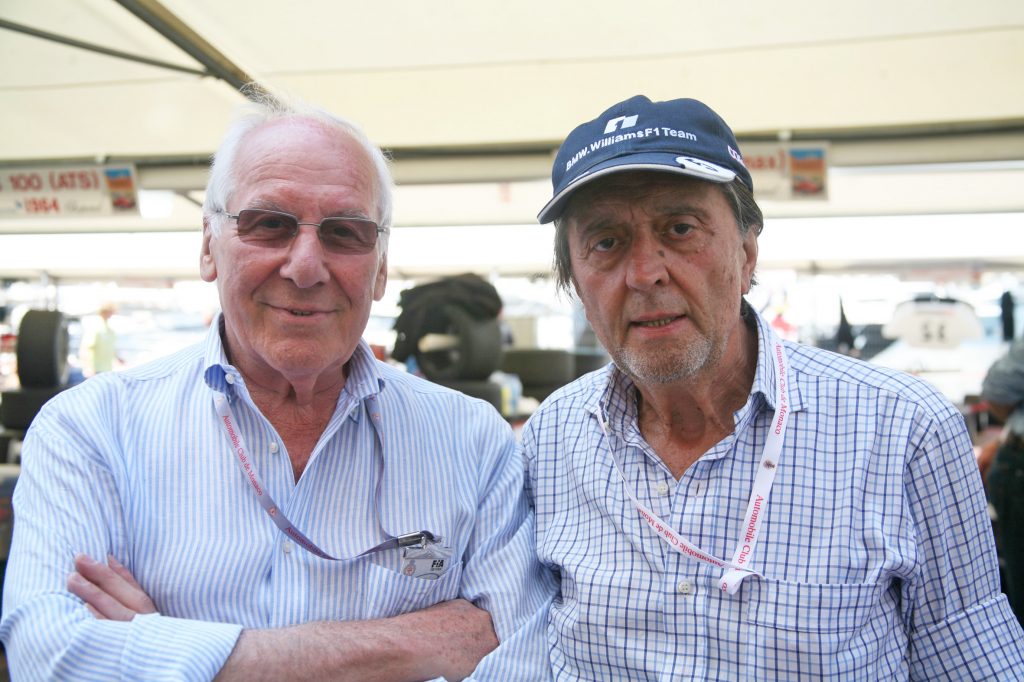 A few years ago I was introduced to Cesare Martinengo Cesaresco at the Monaco Historic race meeting by Mario Aquati who used to race , founded Linea Sport the race equipment company, and ran the famous bookshop at Monza.
Cesare started to talk about his father Franco Martinengo who had raced in the late 1930s with a Fiat 1500 berlinetta in sprints and Hill Climbs.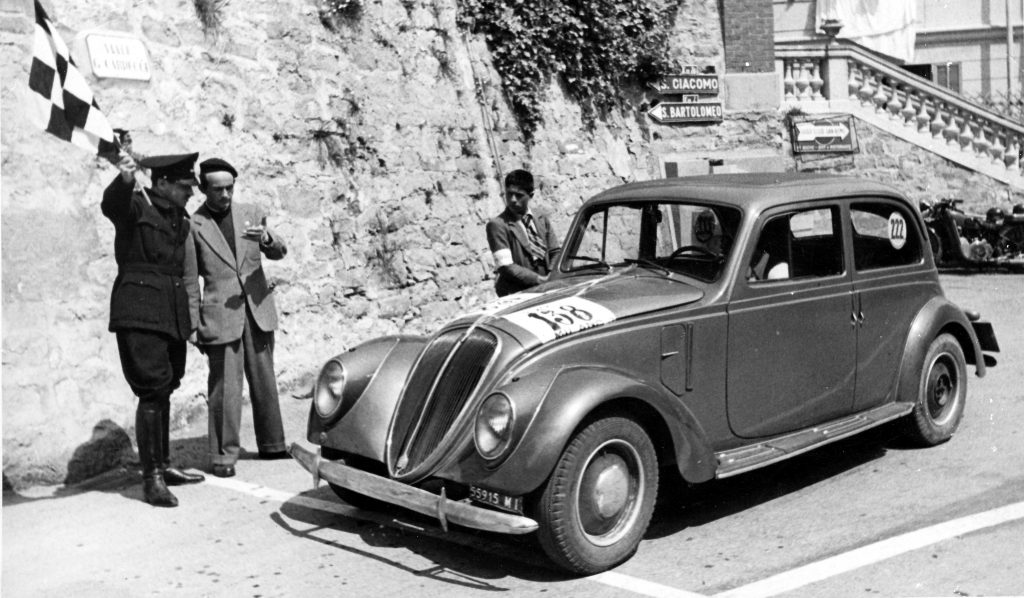 Martinengo came from an aristocratic family that was founded in the 15th century but in the 20th century his father made his money as CEO of Durium Records, one of Italy's main record companies. They produced vinyl discs with many of the top recording stars of the day like Nini Rosso; the pop star of the time.
His son Cesare remembers blissful days when he and his father with a bunch of friends would take their cars to Monza and rent the circuit for a day. In turn, with some of those friends, including Elio Zagato and Eugenio Dragoni, they formed Scuderia Sant Ambroeus, named after one of Milan's patron saints. ( Best known in Britain as Scuderia Ambrosiana )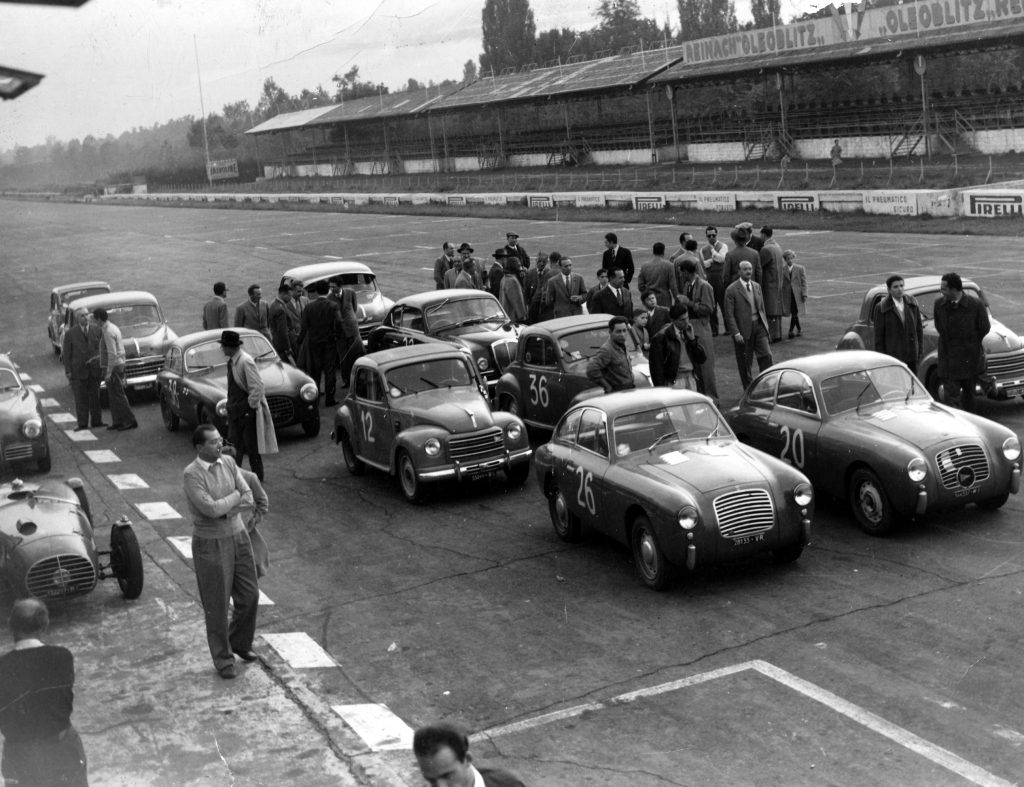 Eugenio Dragoni was later to become team manager of Scuderia Ferrari in the 1960s. Giancarlo Baghetti was one of the up and coming Italian drivers brought on by Scuderia Sant Ambroeus and was entered in some of his early grand prix races by the Scuderia before he was fully absorbed into the Scuderia Ferrari team.
In 1955 Franco bought a 166 MM Ferrari (s/n 0314M). It was not a new car but had been built two years before for Edoardo Lualdi who was later to become one of Italy's leading GT driver with 250GTs. It was whilst with Lualdi that the car was given a 250MM engine.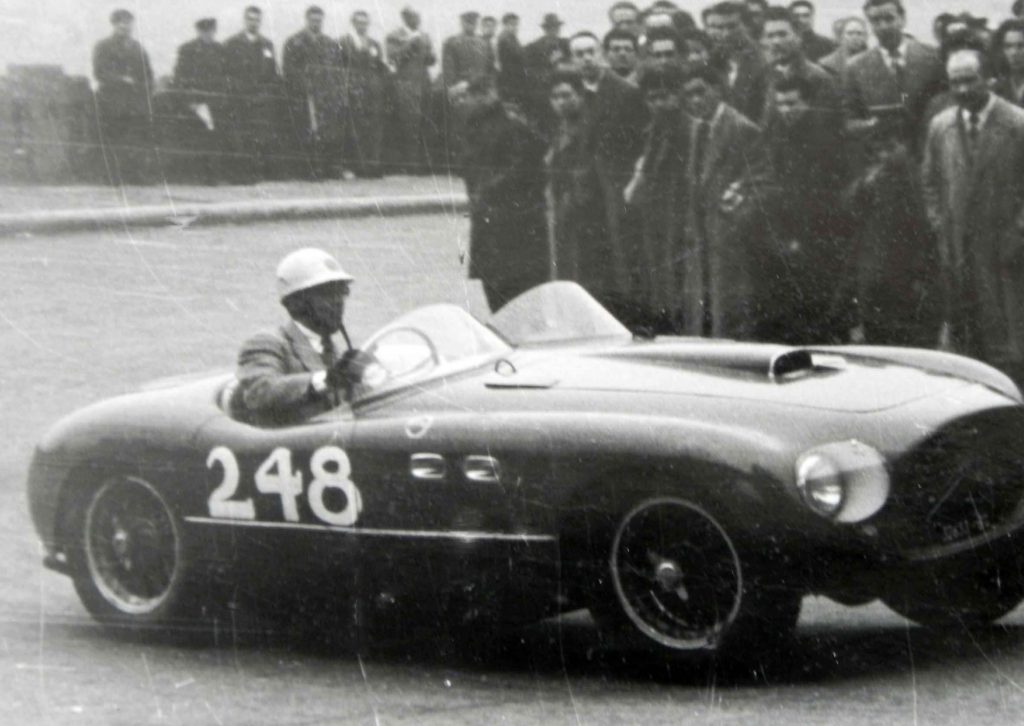 Franco Martinengo Cesaresco competed in the Mille Miglia in 1955 –His first was in the shortened 1940 event with a Fiat 1400 –not in the Ferrari but an Alfa Romeo 1900. He continued with his Ferrari for the rest of the summer of 1955 until he decided to sell it a few months later.
The Martinengo link with Ferrari does not end there. Shortly after his son Cesare Martinengo got his driving licence , he went to Monza and met another Italian who was just a year older than him and who was to affect his life.
The driver was Gianpiero Moretti who was to go to the USA and set up the Momo company famous for its steering wheels and designs.
Moretti offered Cesare Martinengo a job within the company but at the time Cesare felt his job as a journalist and photographer with the Rizzoli group was more important that getting involved in this fledgling Momo company.
However he eventually joined Moretti at the Italian production end.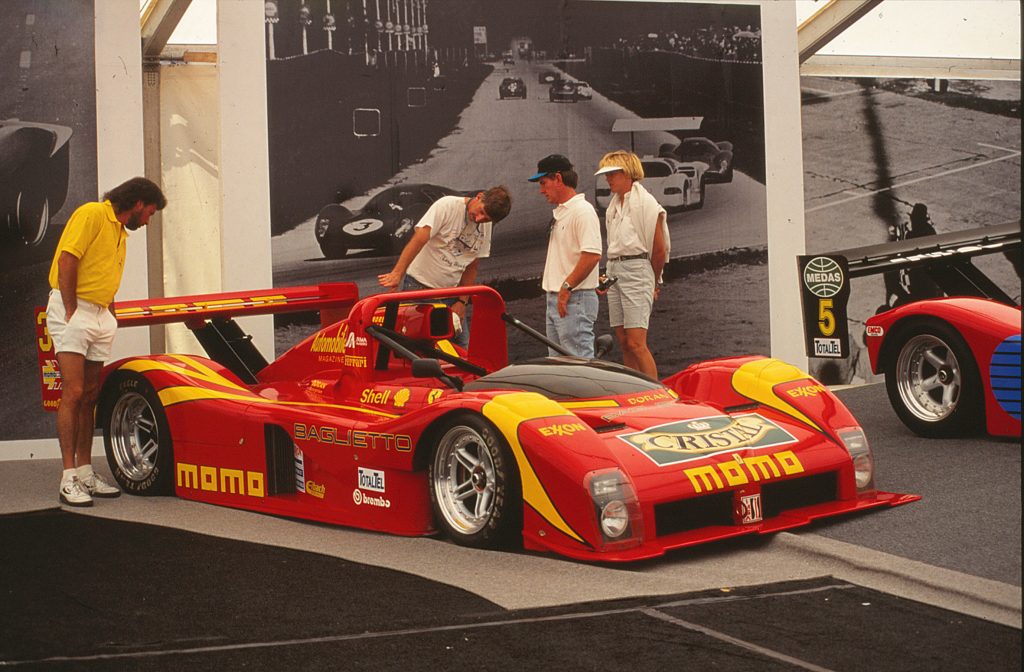 He recalled travelling to European racing events with a huge bag of steering wheels to either sell or give out to favoured drivers.
Cesare was also involved with Enzo Ferrari in the Momo contracts fitting their steering wheels to Ferrari competition cars. Today Cesare still has an unique collection of Momo steering wheels as used by a number of well-known drivers.
So whilst Gianpiero Moretti was providing huge promotional advertising for the company with his racing in the USA, the Momo company continued to grow.
Indeed it was Moretti who helped convince Luca Montezemolo that a production run of the 333SP sports cars should be created and Moretti was very successful with his 333SP painted in the yellow and red of the Momo Corporation .
For my friend Cesare Martinengo it was a tragedy when Gianpiero Moretti died at a relatively young age in the Spring of 2012. Martinengo had by then retired from the company but was still in touch with the present day management of Momo Design. Indeed his flat in Milan overlooks the Momo company headquarters.
GG