The lure of motor racing never seems to end and despite the fact that most of the members of the Grand Prix Drivers Club are now retired from the sport the lure of a drive is still strong.
The annual Goodwood Revival meeting certainly attracts some of our members back behind the wheel mainly because Lord March – himself an honorary member of the Club – is usually able to offer drives in interesting cars.
For the record the performances by our members were as follows:
Freddie March Memorial Trophy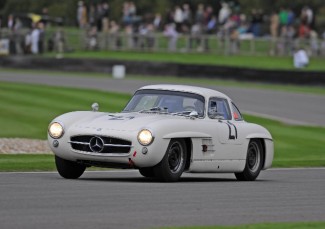 Jochen Mass was out with a Mercedes Benz 300SL – appropriate as he is one of the Mercedes ambassadors – but had to be content with 16th place but happy to be just ahead of Derek Bell driving American Adam Lindemann's ex-Ecurie Ecosse Jaguar D types.
RAC TT Celebration
Normally there is a large entry of members in the RAC TT Celebration race but this year they were in short supply. One of our club regulars at the Revival, Richard Attwood was sharing a Jaguar E type and finished 13th ahead of the Emanuele Pirro and Derek Bell duo driving the ex-Maranello Concessionaires Ferrari 250LM now owned by Clive Jay. Sadly Jackie Oliver retired the Jaguar E type he was racing.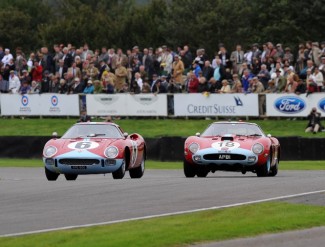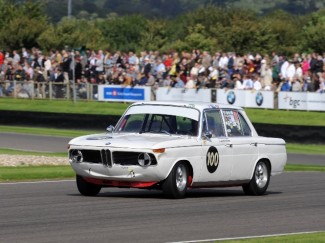 Jackie, however, fared better in the St Marys trophy for saloon cars finishing 5th with his BMW 1800 TISA.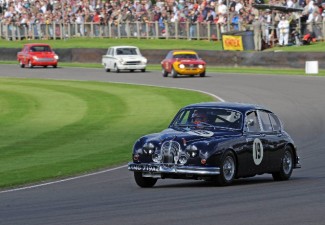 Mark Blundell was 9th with a Ford Lotus Cortina. Struggling a bit were Tiff Needell in the barge-like Jaguar 3.8 Mk II in 21st closely followed by Brian Redman in a Mercedes-Benz 300SE (23rd), the indefatigable Emanuele Pirro with a Mini Cooper and finally Jochen Mass with a Ford Galaxie 500 that retired on the first lap.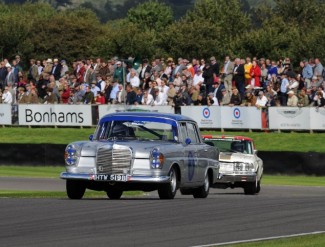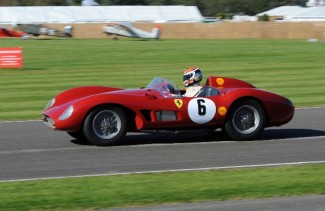 Socialising around the paddock and the grid were a number of other well known members and President Howden Ganley was particularly busy as he had to slip into racing overalls and drive one of the Cooper Formula 1 in the impressive Bruce McLaren Celebration display. He also met up with his former colleague Robin Herd. and visiting US fireman, Scott Dixon – winner of the 2015 Indycar Championship making his first visit to the Revival.
As usual, a great event.