Last month we lost another grand prix driver of the 1950s with the passing of Fritz d'Orey the Brazilian driver best known – one might say only known – by the fact that he was the only person to actually race the Tec-Mec Maserati Formula 1 car.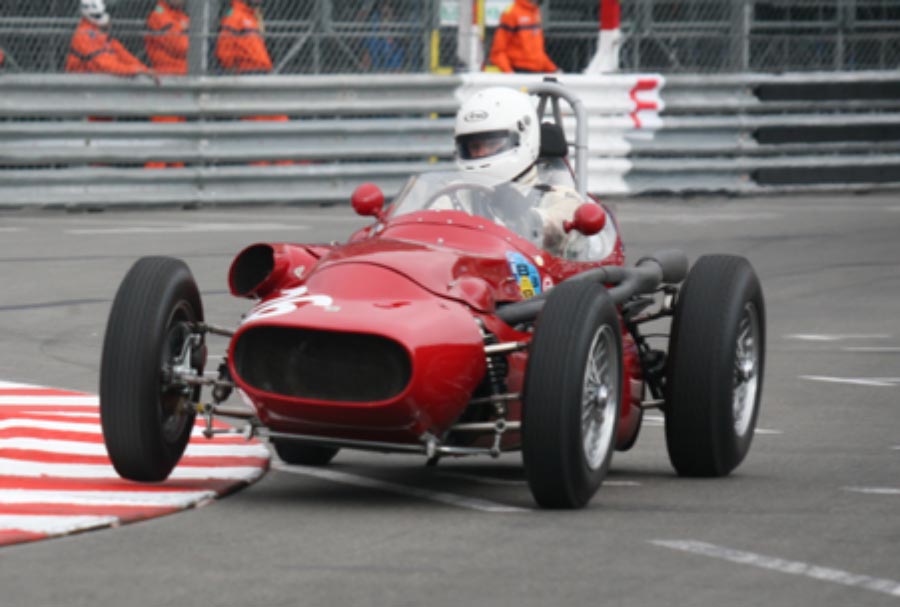 To the present day generation the Tec-Mec is probably totally unknown and even to those of us who were around back then it was just a tiny contribution to the list of manufacturers of grand prix cars.
The Tec-Mec was produced by Valerio Colotti a gifted engineer from Modena best known for his Colotti gearboxes. With Maserati going into receivership in the late 1950s the plans for a new car were up in the air.
Colotti had been involved with the development of the original Maserati 250F and his last Maserati commission was to design a special gearbox for the Stirling Moss Monzanapolis car. Colotti then went out on his own and set up Studio Tecnico-Meccanico Industriale in a first-floor room at his home in a quiet street in the centre of Modena.
In 1958 he was approached by the wealthy Italian racing driver Giorgio Scarlatti with the suggestion that Colotti design a multi-tube chassis into which he could put his Maserati 250F engine for the 1959 racing season.
Colotti came up with a short wheelbase car that was lighter than a 250F, partly due to replacing the traditional 250F de Dion back axle with more modern leaf springs and wishbones. He also replaced the drum brakes with disc brakes. The body design less pretty to look at and the car was called the Tec Mec after the first three letters of Colotti's company.
Scarlatti, however, lost interest in the project and it was taken over by an American, Gordon Pennington. The original plan had been to have the car ready for the 1959 Italian GP at Monza with Giorgio Scarlatti driving but this was shelved.
Pennington brought in American driver Bob Said to test the Tec-Mec at Modena Autodrome and even Jo Bonnier tried the car out but it did not impress either of them.. However, Pennington made an entry for the US Grand Prix at Watkins Glen in 1959 and as a driver he chose Fritz D'Orey.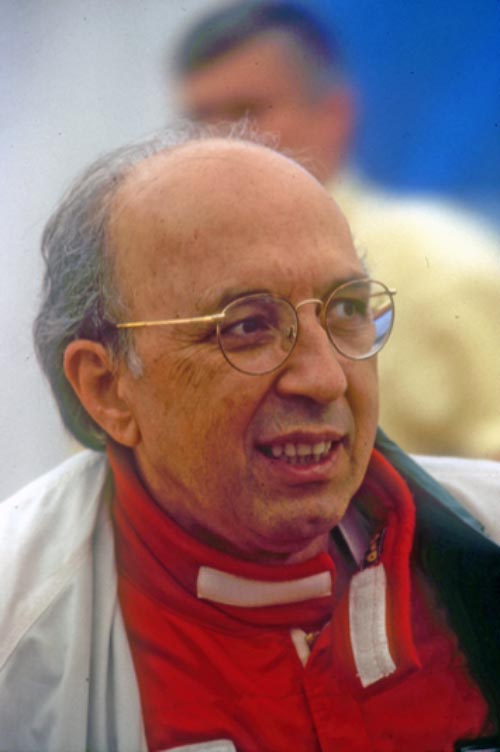 Federico Jose Carlos Themundo "Fritz" d'Orey had come to Europe as one of a group of young South American drivers brought to Europe by Fangio. He was attracted by the new Formula Junior series and ran a Stanguellini off and on during the 1959 season.
He was only 21 years of age and was funded by his father who was in construction and was also the Packard dealer for his area of Brazil.
In June that year he bought a Ferrari 250GT TdF (Chassis 0787) from Countess Elvira Vaselli who had only owned it for four months and with the Ferrari Fritz was able to get a lot of experience on European circuits.
A month after buying the Ferrari he was entered for both the French Grand Prix in a Centro Sud Maserati but also in the British Grand Prix at Aintree so he certainly had some Formula 1 experience but the hurried building of the Tec-Mec and lack of proper testing told and d'Orey retired after just seven laps in the US Grand Prix.
To all intents and purposes the Formula 1 Tec-Mec story almost came to an end save for a speed record attempt at Daytona which ended with a broken con-rod.
Ironically the Tec-Mec came back to Europe in the late 1990s having meantime languished in a garage in Florida. Its saviour was that great character Tom Wheatcroft who wanted it for his museum at Donington in England.
The car was then sold and raced by Barrie Baxter and prepared by Ian Nuttall who then ran the car before it was sold to Barry Wood for his son Tony to race.
As for Fritz d'Orey he was brought into the Scuderia Serenissima team to race a Ferrari 250GT SWB ( 1539GT) in the 1960 Le Mans race with Carlo Mario Abate and Gianni Balzarini. However in practice he had a huge accident hitting a tree, was taken to hospital with head injuries and somehow a story got out that he had died.
This was not the case as he recovered after many months in hospital and then retired from racing returning to Brazil to work in the family construction and garage businesses.
Then, in 1997 I attended one of the rounds of the Ferrari Historic Challenge series which also hosted a round of the International Ferrari 355 Championship at Enna in Sicily.
As I had a column in Prancing Horse, the magazine of the Ferrari Club of America there were a number of drivers taking part from around the world including the USA.
On the entry list was Federico d'Orey so I tentatively approached this slightly older driver and asked if he, by chance, was *Fritz" d'Orey and surprised when he smiled and admitted he was.
Now, all those years later he had actually decided to return to racing in the 355 Challenge series and ran his car at this International final event in November 1997.
We had an animated conversation and when I brought up the US Grand Prix in 1959 and the Tec Mec his eyes rolled up , he shrugged his shoulders and said "….it was a terrible car !"
Fritz then disappeared again and apparently returned to South American where he died on Monday August 31.
Though never a member of the Grand Prix Drivers Club he was typical of the private entrant members of that period who always seemed to have a philosophical grasp of their role in grand prix racing and maintained a sense of humour and appreciation that they would never become World Champion but simply wanted to race as far up the International ladder as possible.
Ironically, today, in Historic Racing, the Tec Mec in Tony Wood's hands has become the car to beat and I introduced Valerio Colotti's son Marco to Barry and Tony Wood at the Monaco Historic Meeting a few years ago.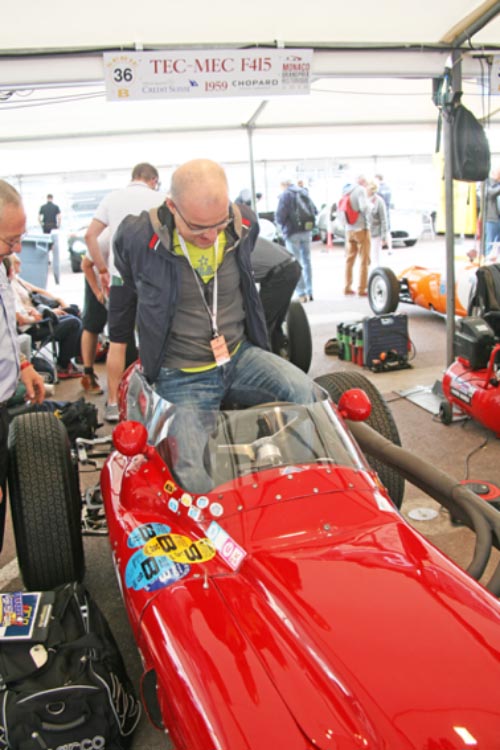 Marco Colotti climbs into the seat of the Tec-Mec at Monaco, a car his father Valerio had designed back in 1958. (Photo Graham Gauld.)
Marco had been a small boy when his father designed the car and had never actually seen it run. He was thrilled when Tony Wood went out and won the Historic class so justifying his father's design and the promise the car held out had it been properly built and in the first place.
Marco now runs the Colotti business in Modena which is very much tied up in military contracts but he is still involved in historic races and produces gearboxes to his father's designs to replace worn ones and still operates out of the small room in the family home in the centre of Modena where his mother still llves.