Club member Gerhard Berger is another grand prix driver who, after retirement, has put back a lot of time and effort into the sport.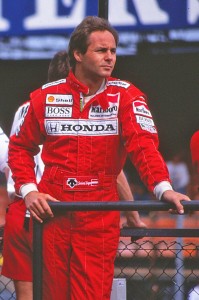 This week it was announced that he has been appointed Chairman of ITR, the organiser of the DTM Championship, probably one of the most prestigious European touring car championships.
DTM was the creation of Hans Werner Aufrecht and now Gerhard has taken over his role with a mandate to develop DTM.
Gerhard is the ideal man for the job, erudite, persuasive but firm.
As he has said "…..I started my motor racing career in touring car racing and always followed DTM. ……it is a top-class product with independent, powerful regulations, strong manufacturers, top sponsors and important international partnerships…..This is a  good starting point with great potential for the future.
" The first task I will focus on in the coming weeks is gaining a deeper insight into the details with the support of my colleagues. We will then use this for creating a joint strategy for the future",
DTM – Deutsche Tourenwagen Masters – was formed in 2000 as an International version of the German Touring Car Championship and it has been well supported by manufacturers such as Mercedes-Benz, Audi and BMW. It has been so successful that a DTM format has been adopted in the USA by NASCAR and clearly with Gerhard at the helm we are going to hear a lot more about DTM in the future.