Over this grand prix weekend at Baku our Grand Prix Drivers Club member Helmut Marko celebrates his 75th birthday and obviously hoping for a Toro Rosso victory.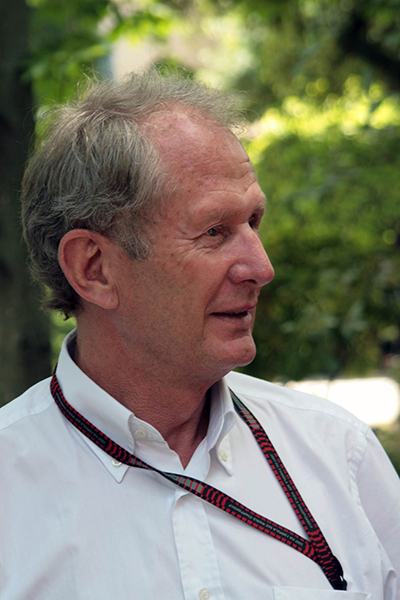 Helmut ran in his first grand prix in 1971 with Jo Bonnier's McLaren-Cosworth but was quickly signed up to the Yardley BRM team. In 1972, now driving the Austria Marlboro BRM he was 8th at Monaco but in the French Grand Prix that year had the accident that ended his motor racing career. At Clermont-Ferrand a stone thrown up by another competitor penetrated his visor and hit his eye. Remarkably he was able to stop the car but lost the sight of his eye.
Since then he has become a shrewd assessor of talent and helped on the career of Gerhard Berger. His friendship with Dieter Mateschitz saw him bringing Red Bull into race with his F3000 team and the successful association has continued to this day.
Happy birthday Helmut from all at the Grand Prix Drivers' Club.