The annual general meeting of the Grand Prix Drivers Club always brings out interesting and amusing stories as the members relax, on this occasion, after a typical Modenese meal. This year was no different and one evening I was talking with Mario Theissen who was motor sport director of BMW during their Formula 1 period from the 2000 season.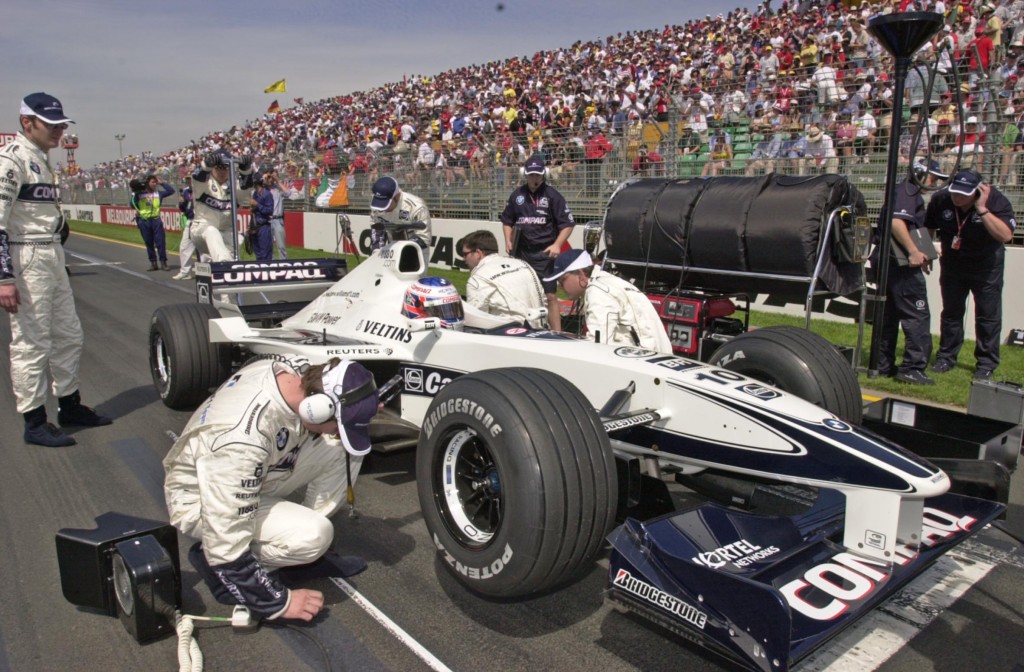 He explained he had originally been appointed to the Formula 1 programme in April 1999 to work alongside former grand prix driver Gerhard Berger. At first he was not sure about sharing such a job but it turned out to be a successful paring.
This was not a new venture for BMW as they had been successful in the past. Those with long memories will remember the modified pre-war 2 litre BMW 328 engine used by AFM and Veritas in the 1950s. However the company really came to our notice in 1967 with their latest Formula 2 engine. For the 1967 German Grand Prix one of those engines was put into a Lola 100 chassis and driven by the exhuberant Hubert Hahne who qualified between the grand prix Ferrari of Chis Amon and Graham Hill's Lotus 49!
On this occasion Hahne's 1600cc Formula 2 engine had been punched out to 2 litres and he literally drove the wheels off the car, flying over the notorious Nurburgring humps until he finally broke the suspension.
( There is a unique film on You Tube shows a lap following Hahne at that race.)  
The following year Hahne returned to the Nurburgring and finished 10th in the grand prix.
In the 1980s BMW were back with the Paul Rosche turbocharged 1.5 litre engine that produced over 600 bhp. Nelson Piquet won the 1983 world Championship with this engine in a Brabham chassis.
The company left Formula 1 until 1998 when they started to develop a new 3 litre V10 engine that was to power the latest Williams, the FW22.
Once the first batch of engines were completed Mario Theissen and the team went to Jerez in Spain to run the first tests in the Williams chassis and here Mario takes up the story.
" It was January 2000.We were due to have our first race in Melbourne in March but we had some trouble with these early engines on the dyno so we went to Jerez knowing we would have some problems. We took, I think, between ten and fifteen engines with us just in case as that was all the engines we had.
"On the first day of testing the car went out and on turn four of the first lap the engine went bang. As we only had one car it was dragged back to the pits and we put in another engine and sent it out again. Once again on turn four, bang, it went again. We lost four engines on that first day. I could see that the way things were going we would run out of engines before the third day.
"On the afternoon of the second day we had blown so many engines I telephoned Munich and asked them to send down the company plane as we had fifteen members of the team with nothing to do and we had to fix our reliability problems back home.
"We then had two or three tests before Melbourne and by the time we got to Australia we did not have a single engine that had completed a full race distance on the dyno and we had no engine that had completed a full race distance on the track.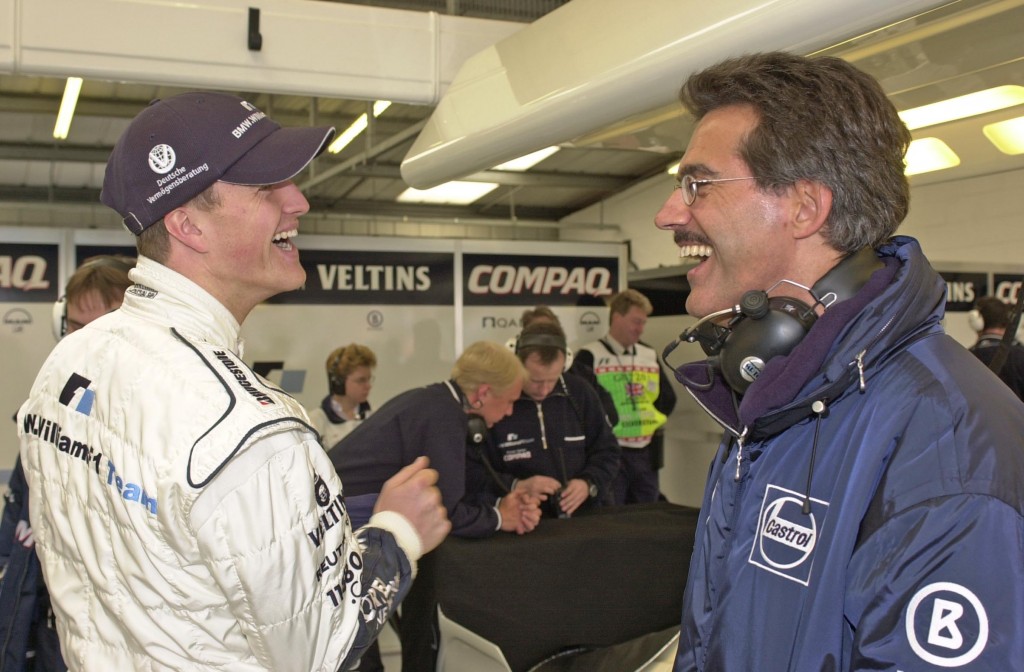 In the race Jenson Button went out early, as we expected, with a broken engine but Ralf Schumacher kept running and not only did he finish but he finished on the podium in third place. We couldn't believe it after all the problems we had. Mind you we were were so naive at that time.
"Frank (Williams) and Patrick ( Head) had high expectations about our new BMW engine and during those terrible tests I am sure Patrick must have wondered what he had gothimself into. To be honest,  he was right, but thankfully we were able to make progress".
As Mario remarked, bringing a completely new engine and a new team into Formula 1 after being out of it for ten years is always very difficult and we have seen an example of this in 2015 with the problems McLaren had with the new Honda engine.