The great Jim Clark once said, after racing in the United States for the first time, "….the Americans don't need European drivers and races as they have their own racing scene from Midgets to NASCAR"  In a sense one could say the same about racing in Japan which, over the years, has created its own unique series of races that in turn has led to a number of leading Japanese drivers to come into Formula 1.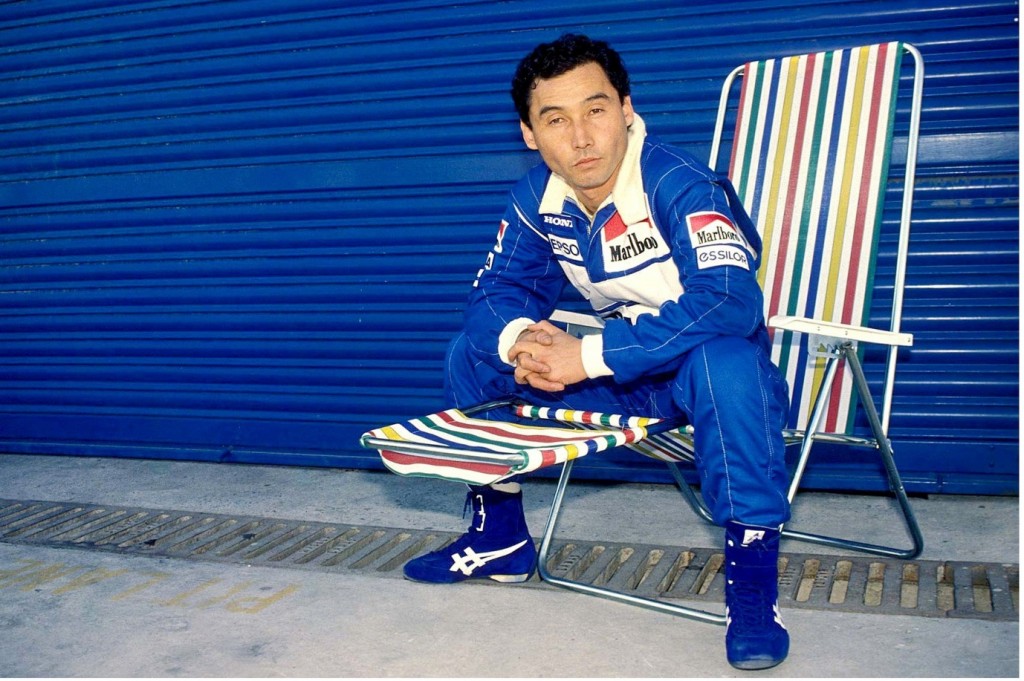 One of these is Satoru Nakajima, a farmer's son from Okazaki, who started racing karts at the age of 16 before moving into cars. He won the  Suzuka Race series in his first season before moving into touring car racing with a rotary-engined Mazda and becoming Japanese Touring Car Champion.  At the time Honda had provided engines for the new Formula Japan series and Satoru was to win the 1977 title driving a Nova-Honda. This led to Formula 2 and again he was to win the Japanese Championship no fewer than five times.
By now he was fully established as a Honda supported driver and so it was no surprise when he was brought into the Camel Lotus Honda Formula 1 team in 1987 as number two to the great Ayrton Senna making his debut in the Brazilian Grand Prix. He finished seventh in that race and his best result that season was fourth place in the British Grand Prix. He stayed with Camel Team Lotus for the next two seasons but these were challenging times.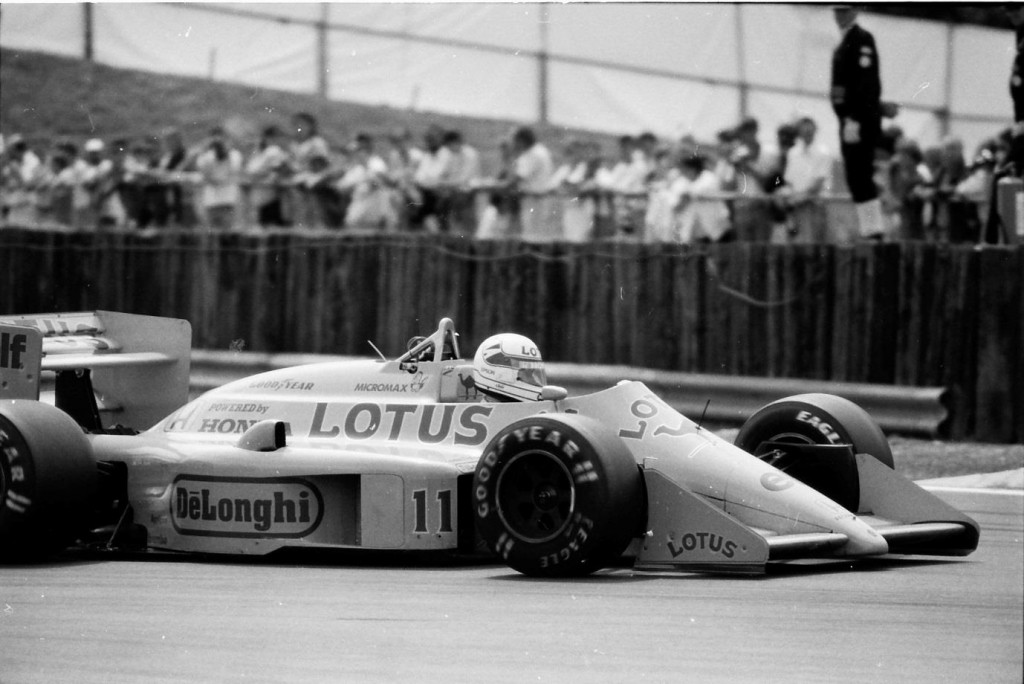 For 1990 he joined Ken Tyrrell's team in another up and down season but stayed with the team into 1991 when they were powered by Honda engines. This was to be his last official season in Formula 1 but it might have gone on longer as Satoru was engaged by Honda to develop a new all-Honda Grand Prix car, the RC100. A second chassis, the RC101B, was first tested by Satoru in January 1994 but Honda decided not to continue with the programme to re-enter Formula 1 but to move into American racing with CART.
By this time Satoru was 41 years of age but by now had built up his own team, Nakajima Racing running in Formula Nippon, Japan's version of Formula 3000. His team won the Championship on a number of occasions.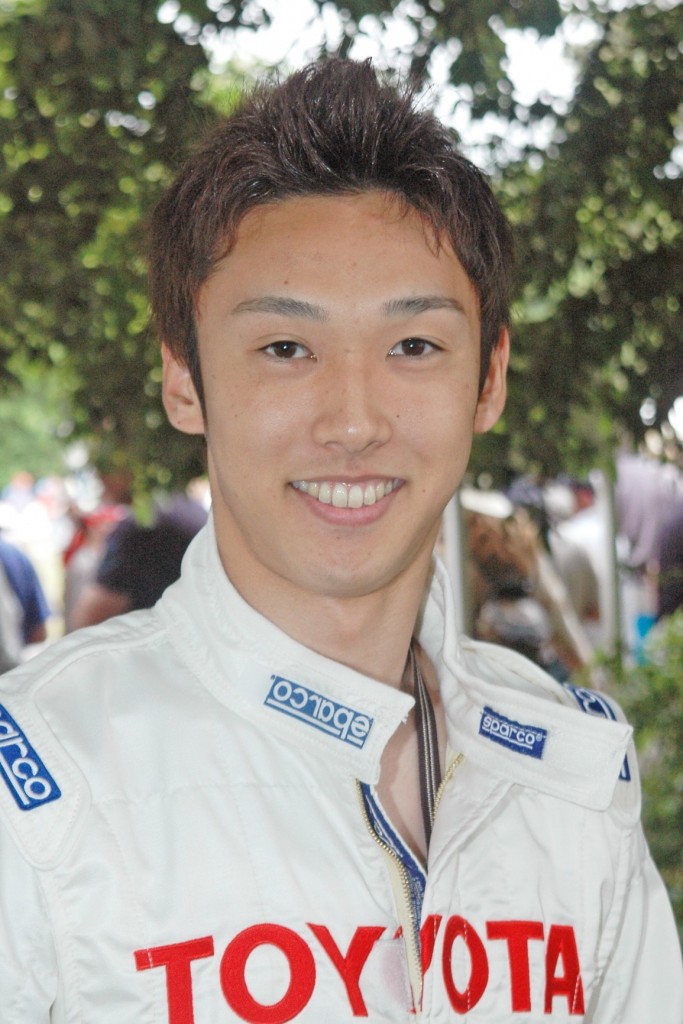 In 1996 his son Kazuki Nakajima started racing karts in Japan with the encouragement of his father and three years later was Japanese Champion. This led to him being selected by Toyota for their Toyota Young Drivers programme which cemented his present-day relationship with Toyota much in the way his father had progressed with Honda.
From winning the Formula Toyota Championship in 2003 he moved into Formula 3 and in 2006 joined Manor Motorsport to compete in the European Formula 3 Championship. However, a year later, his links with Toyota saw him jump into the testing seat for Williams when they were running with Toyota V8 engines in Formula 1. That same year, 2007,  he was running in GP2 . " It was a great jump for me going into Formula 1, not because of the straight line speed but the cornering and braking."
At the end of the 2007 season Frank Williams decided to let his young test driver make his full grand prix debut in the Brazilian Grand Prix at Interlagos. He had the misfortune to knock over his mechanic during a pit stop but was to finish tenth in the race and gain a World Championship point in his first Grand Prix.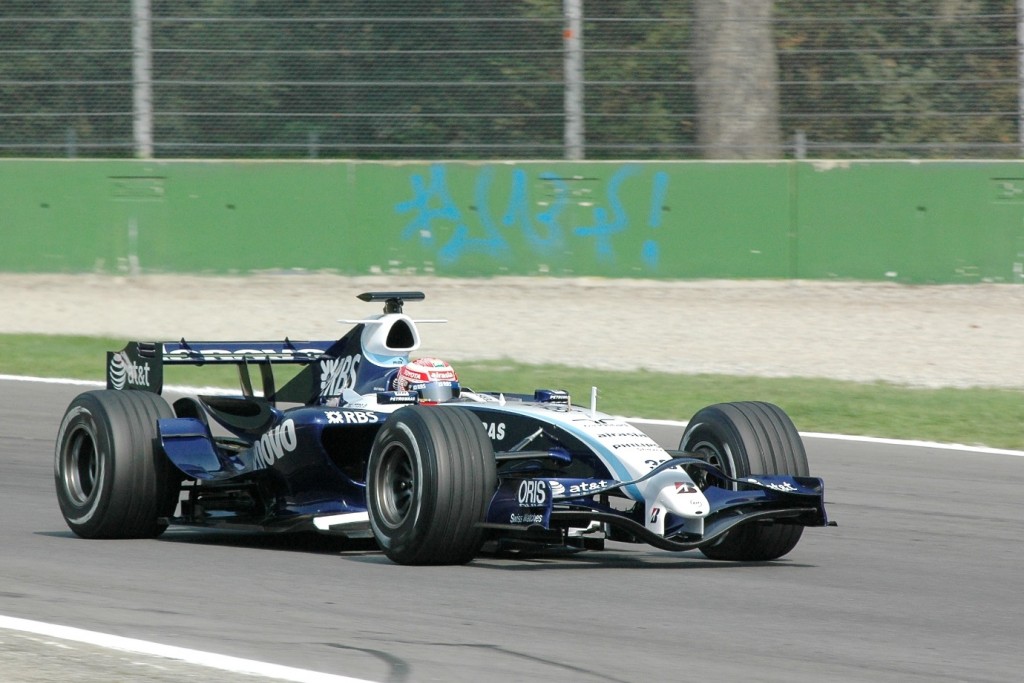 This led to Kazuki being given a full place in the team for 2008 and he finished in all of his races save two – on both occasions colliding with his fellow drivers – but he scored 9 points during the season which saw him retain his seat for 2009. It was not, a good season and Williams switched engines to Cosworth power in 2010 and Kazuki was out of a drive.
He returned to Japan and Formula Nippon with Petronas Team Toms taking second place in the Championship in 2011.         However, a new chapter in his racing life opened up when he was chosen by Toyota to join their LMP1 Le Mans entry but he retired in the race. He made up for this in the 6 hours of Fuji where he won in the TS030.
Since then he finished 4th at Le Mans for Toyota in 2014 and seventh in the 2015 World Endurance Championship. In Japanese racing he won the Super Formula Championship in 2014 and was second in 2015.
However, Kazuki's younger brother Daisuke Nakajima is also racing for the family Nakajima Racing in Super Formula and Super GT so we may yet have to add another member of the family to the list of Nakajima grand prix drivers.