Grand Prix Drivers Club member Kazuki Nakajima won his third Le Mans 24 Hour race in a row, yesterday, when, with fellow drivers Sebastien Buemi and New Zealander Brendon Hartley won the Le Mans 24 hour race.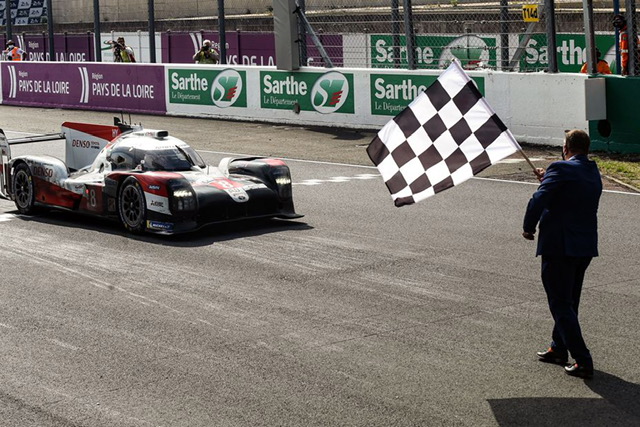 Driving the latest version of the TS050 they and their team-mates in Gazoo racing dominated in the early stages but after the lead car driven by Conway, Kobayashi and Lopez had trouble an had a long pit stop the sister car running right behind took over and battled to the finish to win by a mighty five laps from the Rebellion  LMP1 car of Bruno Senna.
Kazuki joined the Club last year and the members congratulate him on not only winning the race but on his third win in a row for Toyota.
Emanuele Pirro, the GPDC President and himself a multiple Le Mans winner said  "…"I am really happy to have personally witnessed Kazuki Nakajima win in the last Le Mans 24 hours. It must be great to win such a great race for the third time with a manufacturer of your own country that contributed so much to your career.
I have raced a lot with his father Satoru, and it is great to have both of them as Members of the Club.
I would like to express, on behalf of all members the most sincere congratulations to Kazuki and to the whole Toyota Team for this great achievement" .