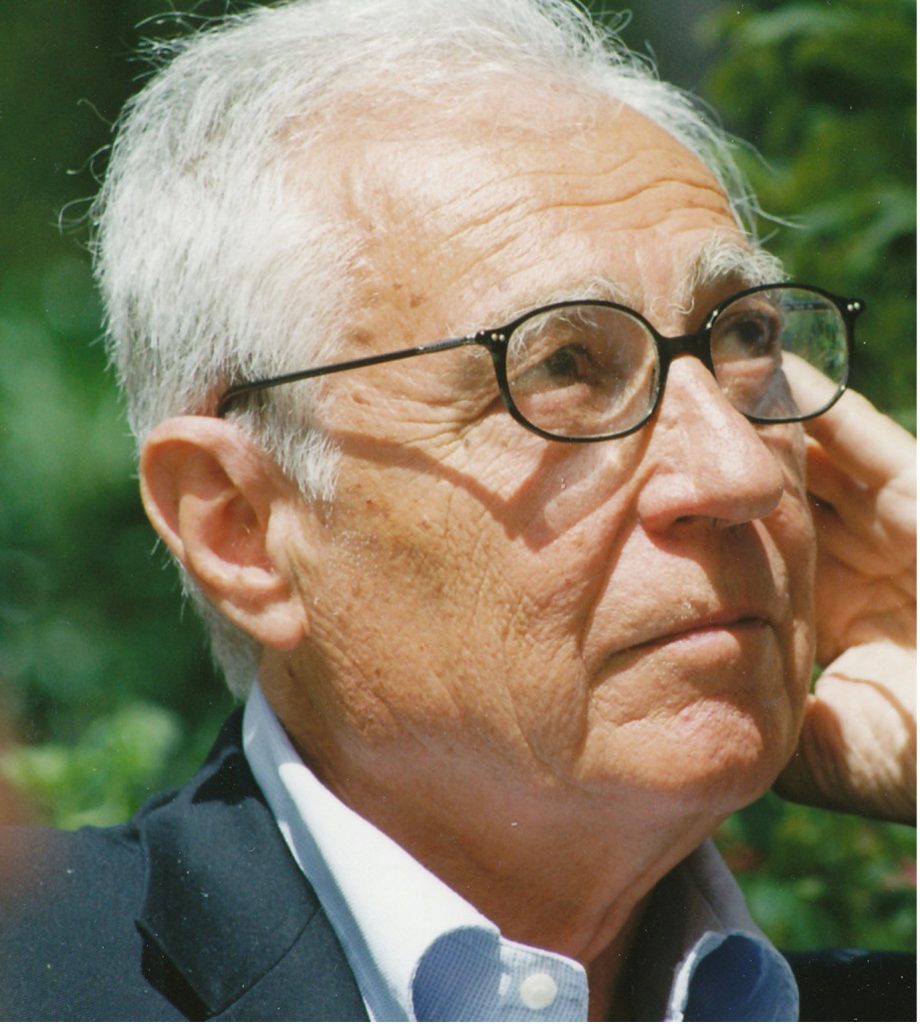 On August 10 Grand Prix Drivers Club member Jean Guichet will celebrate his 94th birthday. Quiet spoken and never one to push for publicity Jean was French national racing champion on a number of occasions and yet, fundamentally he not only started as a rally driver but ended his career as a rally driver : and never raced in a Grand Prix.
This anomaly came about early in the development of the Grand Prix Drivers Club when it was decided that any winner of the Le Mans 24 Hour Race could become a full member of the Club much in the way that the Indianapolis 500 became a round in the Formula 1 Grand Prix Championship series in its early days.
Jean was born in Marseilles on August 10 1927 where his father was a doctor but they moved north to the Isere region in the Rhone-Alps in the late 1930s. By all accounts Jean grew up as a quiet and thoughtful student but during WWII his ability to drive at an early age led him at sixteen to persuade the leaders of the Resistance in the area to let him be a driver and everyone was impressed by his speed in his Citroen as he delivered their agents around Vercours. Such was the success of the Resistance in that area it led to the massacre of Vercours when the German troops almost wiped out the Resistance in that area. Luckily Jean and his family were not involved.
At the end of the war in Europe Jean Guichet revealed his talent for business and entrepreneurship as he refurbished a German army truck and hired himself and the truck out to the American occupying forces to help transport goods from the American liberty shops arriving in Marseilles and also became involved in his mother's industrial painting company.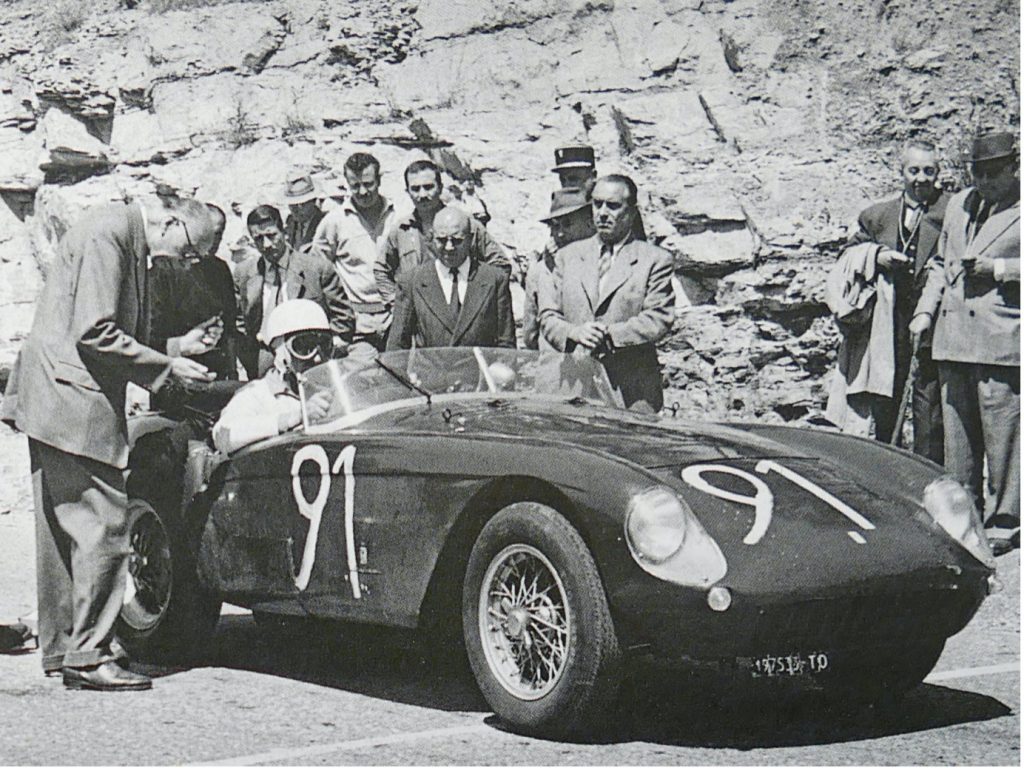 Soon he started competing in gymkhana's with his Citroen 11 until he found an old Hotchkiss which he prepared for rallying and it was through rallies that he first entered motor sport and his enthusiasm for these events was to continue throughout his racing career.
He competed in the very first Tour de France Automobile organised by the Automobile Club of Nice in 1951 driving a Citroen and was an early buyer of a DB500 single seater and won his first race with it in the Salon de Provence race.
He became one of the most successful rally drivers in the South of France with an Alfa Romeo 1900 but in 1956 he bought his first Ferrari and his serious racing career began
That first Ferrari was a two year old 500 Mondial,( 0458MD) the two-litre four cylinder model bodied by Pinin Farina that he bought from an Italian owner who had rarely used it and finished second in his first event, a French hill climb. At that time he raced under the pseudonym "Gigou" He then raced it at Monza in the Supercortemaggiore in 1957 and finished 4th in the 2 litre class of the last Mille Miglia that year with the car. He kept it in his collection until 1970 when he sold it to a fellow Frenchman.
By 1954 Jean had established his major company La Compagnie Marseillaise de Reparations ( Navales) which developed considerably in the ship repairing field and financed his racing which was to be recognised generally with racing Ferraris but he did race other marques.
For the 1958 season, Jean bought a very successful Ferrari 250GT that had finished second in the 1957 Reims 12 Hours driven by Phil Hill and Wolfgang Seidel and he first raced it at Pau and then returned to rallying with this car winning the Rallye de Lavande. That same year he actually ran a race-prepared Renault Gordini in the Mille Miglia road car event.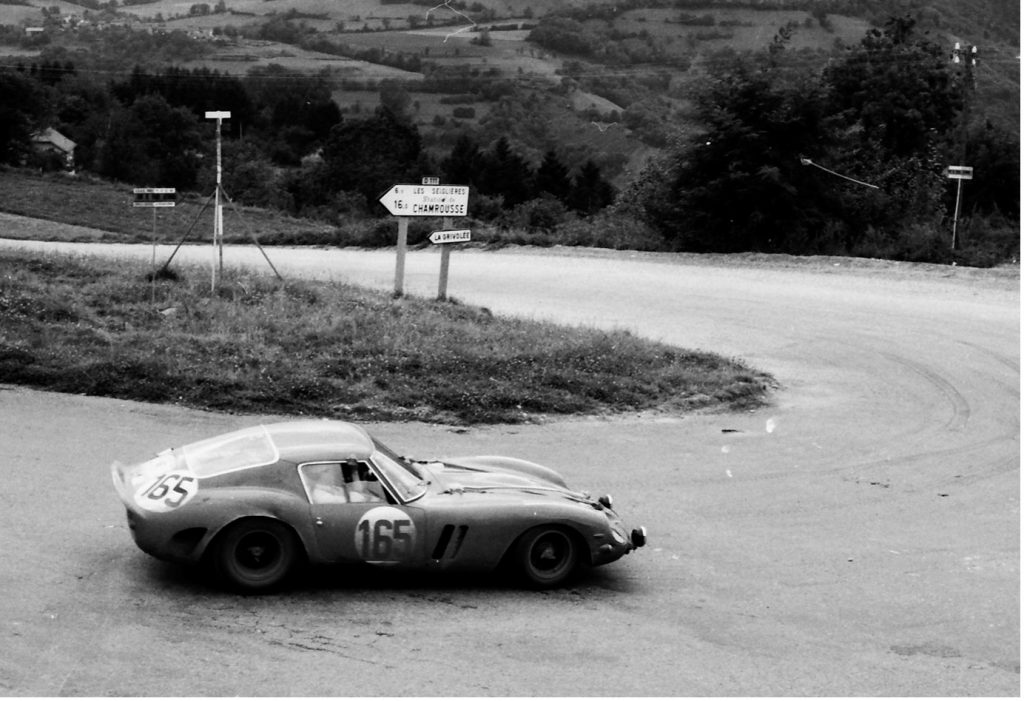 Though he is best known for his Le Mans successes in Ferrari's he competed in his first Le Mans partnering his good friend and former Grand Prix Drivers Club member Robert Manzon in a factory Gordini 2.5 litre T15S sports car but they retired after eight hours with a blown engine. He returned to Le Mans in a Gordini the following year this time an 8 cylinder T24S with Andre Guelfi but again the engine let him down and the car retired after only four hours of racing. He was not to return to Le Mans until 1960 when Abarth recognised his potential and entered him with an 850S but again he retired. He bought a Fiat-Abarth and ran it in rallies and hill climbs in France.
All this changed in 1961 when he shared Pierre Noblet's 250GT SWB when they finished third overall and then second overall in 1962 with Noblet's Ferrari GTO. That same year Guichet bought his own Ferrari GTO (5111GT) and despite many successes including the Dakar race in 1963 he was still overlooked by Enzo Ferrari but after winning the 6 hours of Dakar and the Tour de France,and second at the 1000kms of the Nurburgring in 1963 the penny dropped and Enzo gave him his first major factory drive at Le Mans in 1964 sharing a 275P with Nino Vaccarella and they won outright. This was his most successful period of racing and in 1967 had his final factory event with Ferrari in the 1967 Daytona 24 hour race finishing third with Pedro Rodriguez in a Ferrari P3/P4.
Business began to take up more of his time and in 1968 he had a few rally outings with a Porsche 911S and raced an Alpine Renault A220 in the Prix de Paris. He ran only one major race in 1969 at Le Mans with his old Ferrari friend and Grand Prix Drivers Club member Nino Vaccarella in a Matra 630 finishing 5th after which he retired from competitive racing but did a few more rallies and hill climbs in Porsches.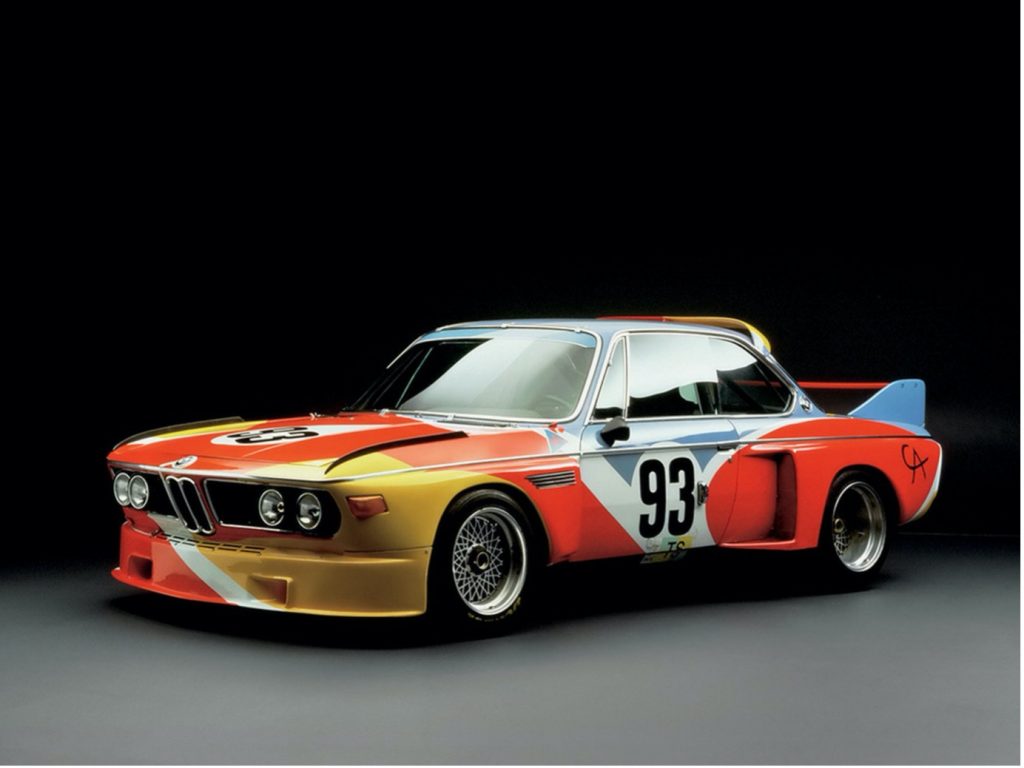 The spectacular paint job on the BMW CSL Jean raced in his last Le Mans in 1975. The art work was by the American Alexander Calder.
He was then persuaded out of retirement to do his final Le Mans in 1975 driving a BMW 3.0CSL entered by Herve Poulain the French auctioneer and racer and driven by Jean, Herve and American racer Sam Posey. The car was specially painted by the American artist and sculptor Alexander Calder but they retired with a broken drive shaft nine hours into the event.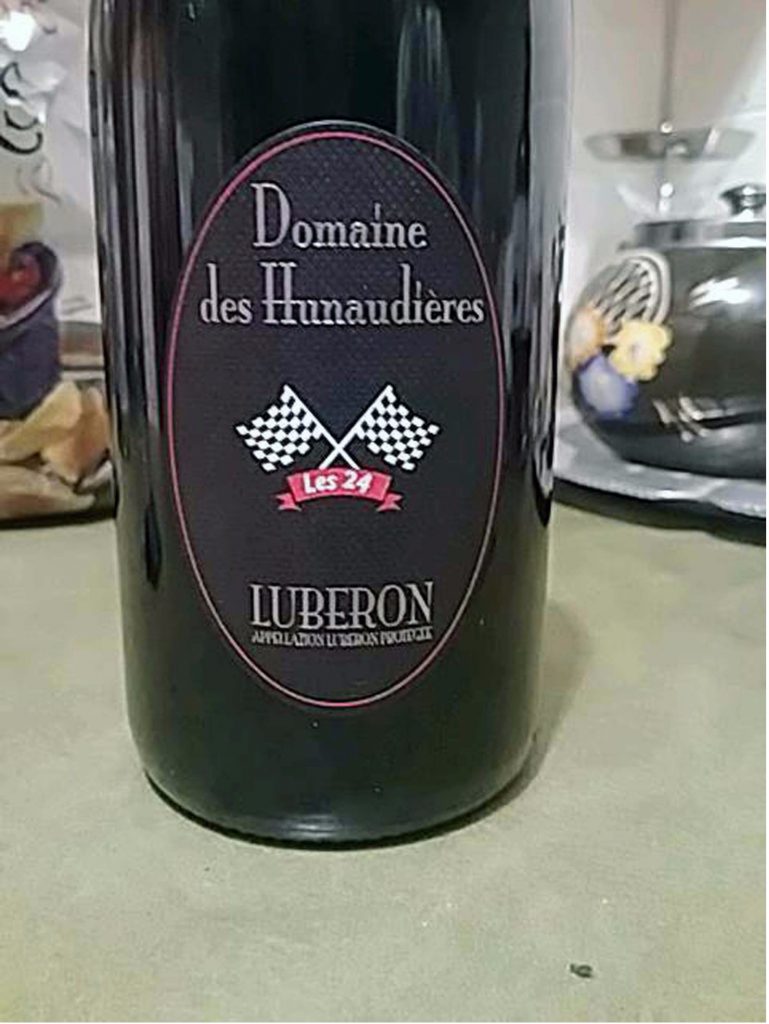 By this time he had bought his own vineyard which he called the Domaine Les Hunadieres after the famous Le Mans straight, producing white and red Cote de Rhone wines from the Luberon. He has been a regular attendee at Club events in recent years. A truly great French Champion who should be better known for his successes.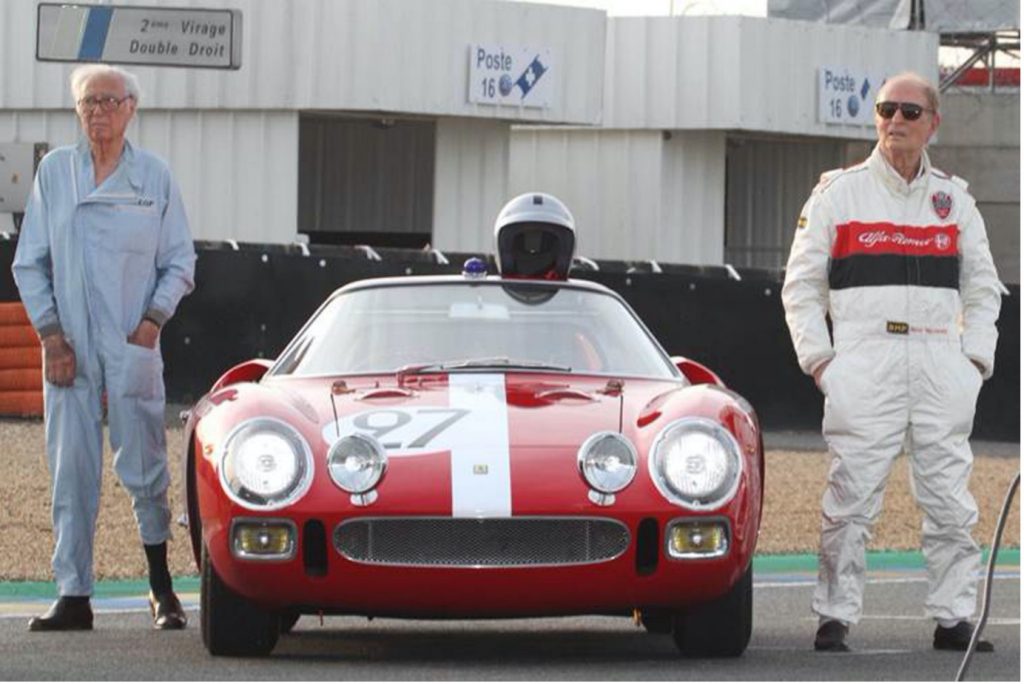 Graham Gauld