Despite covid fears, the popular Ennstal Classic took place recently and as usual, was organised by our member Helmut Zwickl.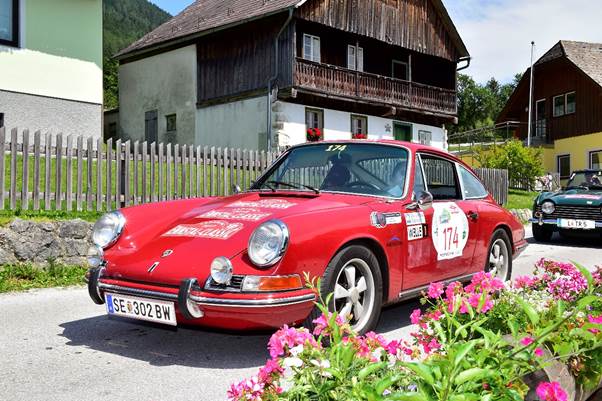 Naturally, there was a smaller representation of Grand Prix Drivers Club members than usual but those who did attend had a great time driving some great cars.
Perhaps the most interesting car was the Porsche 550 Spyder that our member Hans Herrmann ran in the 1954 Pan American Road Race.
This amazing event on open roads was a true test of skill and the Porsche team for that occasion were sponsored by a private aeroplane renting company, Fletcher Aviation.
Umberto Maglioli was the overall winner with a Pininfarina-bodied Ferrari 375S with our former member Phil Hill in second place with a Vignale bodied 375S. Both cars had mighty 4.1 litre engines but it was Hans Herrmann who finished third ahead of his Fletcher Aviation teammate Jaroslav Juhan in their Porsche 550 Spyders which really started the legend that was to surround the 550 Spyder forevermore as one of the great classic racing cars.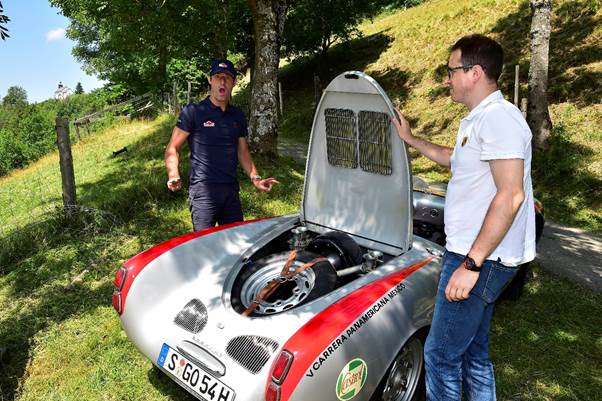 Another of our members, the under-rated German driver Dieter Quester, ran two cars. On the first day, he had his own beautifully prepared pre-war BMW 328 which was the dominant sports car in the late-1930s. In the Sunday event, he finished 20th out of over 200 competitors in a car that was probably older than all of them.
Post-war a modified version of that BMW engine was used in the Cooper-Bristol Formula 2 car that helped a number of British GP drivers in their early days. His second car was a race-prepared BMW Z4 that he ran on the Sunday event.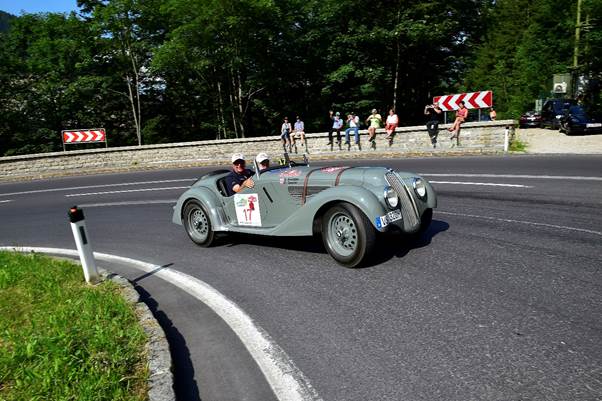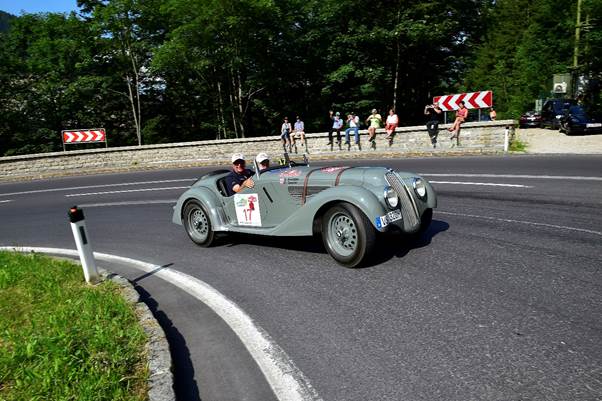 Jo Ramirez ran a Porsche 912 on the classic and ruling over them all was Helmut Zwickl our oldest Press honorary member.
It was good to see that the event went well with no infectious aftermath and probably Helmut will get a larger entry of members next year.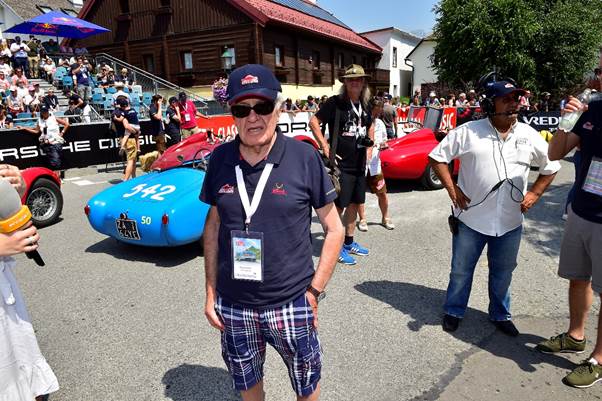 GG