Shortly after the end of WW 1, in 1919, T.G.John and Company was formed by Thomas George John that made stationary engines and created a logo of a winged green triangle, but the Avro aeroplane company objected to this as it was similar to their own logo. After much to-ing and fro-ing, the company retained the triangle, turned it upside down, coloured it red and put the word "Alvis" in the middle so that in December 1921 the Alvis Motor Company was formed to produce the Alvis engine. To this day nobody seems to know why the actual name Alvis was proposed for their car.
I got to know the Alvis well for in the mid 1950's a young Scottish racing driver friend, Billy Skelly, held the Alvis distributorship for Scotland and Billy and I would drive from Scotland to Oulton Park and Silverstone always in the latest model for Billy never forgot his sales experience when following his motor racing.
As a result I drove many models from TA14 six cylinder model which usually carried Mulliner bodies for the saloons and Tickford bodies for the drophead versions. But things then changed. Mulliners were bought by Standard Triumph and they cancelled the arrangement with Alvis to concentrate on Triumph.
Then Tickford was bought by David Brown at Aston Martin so that began to affect supplies to Alvis and so the company looked about for another supplier.
That supplier was the Swiss company, Carrosserie Herman Graber, which was not surprising as Graber had first put a body on an Alvis back in 1946 and in 1955 an English customer ordered a Graber body for his car. It ended up with Alvis producing their TC21/100 model as the "Grey Lady" with coachwork designed by Graber but built under licence in England by Park Ward who, incidentally, widened the interior of the Graber design to give more space.
It was an elegant and comfortable car that challenged Jaguar and even Bentley at that time even though Alvis was never a large manufacturing concern more interested in military vehicles such as the Alvis FV603 Saracen six-wheeled armoured personnel carrier and used by the British Army.
So why am I telling you this ?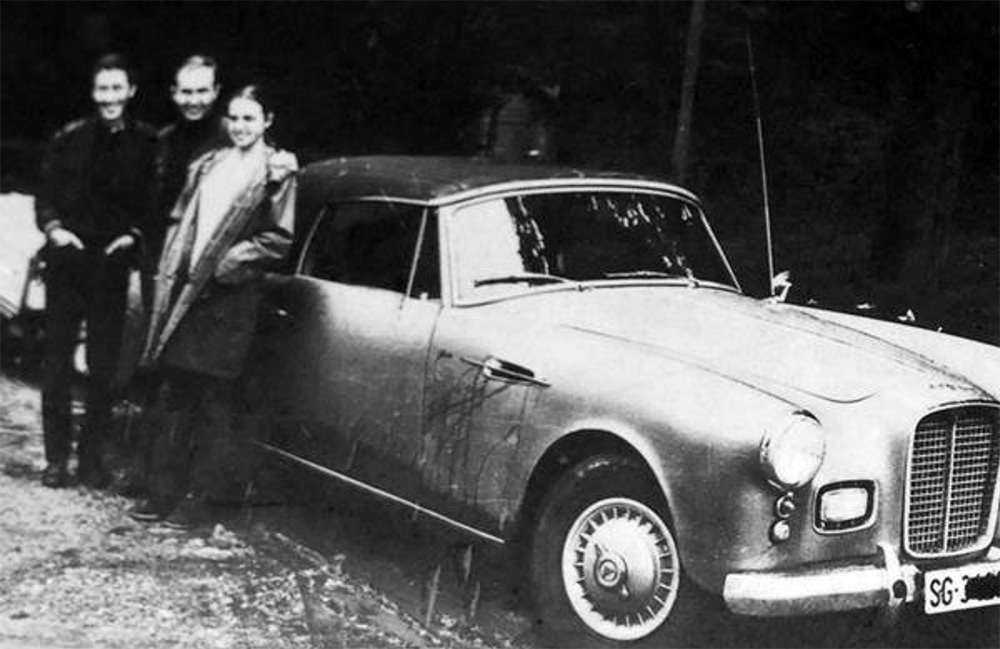 I had reason to visit Berlin earlier this year and visited the remarkable museum created right beside the old Checkpoint Charlie crossing that existed between East and West Berlin.
It is remarkable not only because of the souvenirs from that fascinating period but of some of the exhibits such as a Volkswagen Beetle converted to carry someone across the border from East Germany to freedom. However, beside this was a slightly blurry photograph, reproduced here, of an even more remarkable rescue of a 19 year old German girl, Friedl Linke from Dresden in the Eastern zone, who was smuggled from there into West Berlin in the modified fuel tank of a Graber Alvis in 1969.
The car was owned by a Swiss from St Gallen who had bought this old Alvis for 4000 Swiss francs and had remove the original 75 litre petrol tank and replaced it with a custom made 18 litre tank so as to make space for the girl to curl up and hide.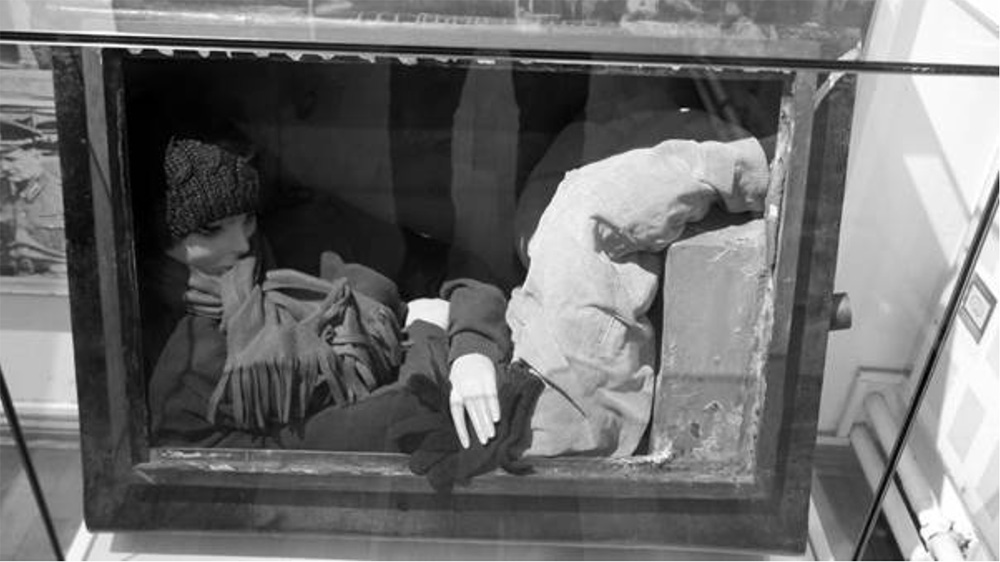 Back in East Germany young Friedl managed to get permission to travel to Hungary – which was also controlled by the Russians – and it was there she met up with the Swiss.
Normally, across Hungary, she rode inside the car but when they came to the Hungarian/ Yugoslavian border she crawled into the tank space for 45 minutes to get through the border.
She then had to do the same when the Swiss drove from Yugoslavia into Austria and freedom. Once there she married her Swiss friend but it is one of the many remarkable escape plans that marked that grim period of German history: and also a remarkable story in the history of Alvis.