We will be celebrating a number of notable Members'  birthdays during April and May of this year, the first being Richard Attwood who reaches the age of 80 and yet is still occasionally seen out on the circuits either instructing or driving some of the racing cars he raced in the past.
A former Jaguar apprentice he made his racing debut exactly sixty years ago this year when he rolled out his Triumph TR3 for a club event. He came to prominence originally due to the Motor Racing Partnership team in Formula Junior and was to win the Monaco Grand Prix support race for Formula Juniors in 1963 with a Mark 5A Lola. That year he was the first winner of the UK Grovewood Awards.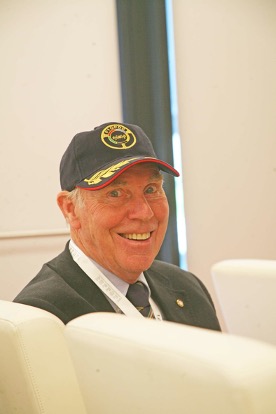 Richard has always been modest about his achievements but his racing career both in sports cars and grand prix cars was better than many other drivers who have received more publicity. His second place in the 1968 Monaco Grand Prix, for example, was perhaps his greatest ever result.
Kurt Ahrens
Two weeks later, on April 16 Kurt Ahrens also celebrates his 80th birthday. His father, also Kurt Ahrens, was successful speedway rider who then moved on to cars completing his career racing Porsches. Young Kurt turned to racing with a Cooper 500 Formula 3 car but then embraced the new Formula Junior and became German champion in 1961 and 1963. He had his grand prix debut in the 1966 German Grand Prix at Nurburgring driving a Brabham BT18 Formula 2 car but was to retire with a broken gearbox.
Indeed his only full 3 litre Formula 1 grand prix was again at Nurburgring in 1968 driving the Caltex racing Brabham-Repco BT24 He later had success driving in Porsche 917s notably with Vic Elford who will celebrate his 85th birthday on May 10 and is also a member of the Grand Prix Drivers Club. Vic started out as a navigator on rallies but progressed from rallies into racing where he was just as successful.
Gerard Larrouse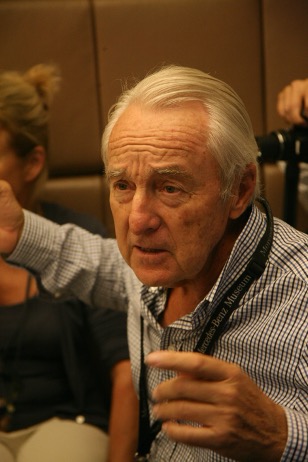 Finally, on May 23 we celebrate the 80th birthday of Gerard Larrouse who made his grand prix debut in the 1974 Belgian Grand Prix held at the Nivelles circuit in a Brabham BT42-Cosworth entered by the Italian Scuderia Finotto team.
Like Vic Elford he was a "rally man" through and through starting out with Renault Gordinis and eventually Alpine's. He competed at Le Mans in an Alpine A110 and was one of France's most promising racing hopes. In 1969 he finished second at Le Mans with his fellow Grand Prix Drivers Club member Hans Herrmann driving a Porsche 908 and from then on was a leading member of the Porsche 917 squad winning both Sebring and Nurburgring in 1970 following that up with two wins at Le Mans in Matras.
The Grand Prix Drivers Club send birthday greetings to Richard, Kurt, Vic and Gerard.