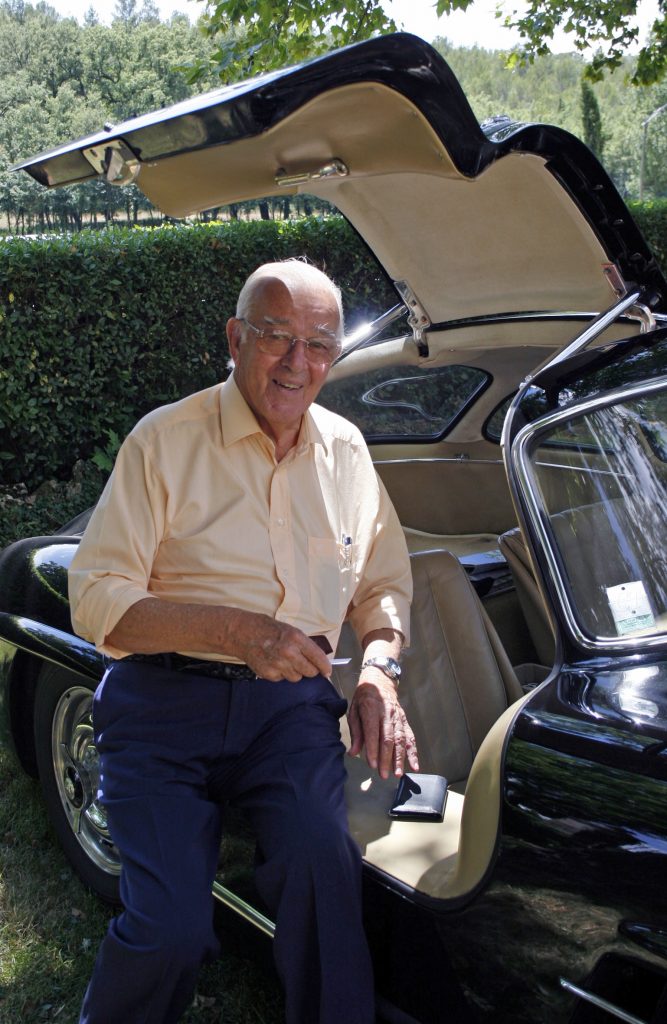 This has been a sad week for the Grand Prix Drivers Club as Claude Le Guezec, who was 98 and one of our oldest members, died in hospital in Grasse on Saturday, November 27 2012
Claude had a remarkable career in motorsport and he was originally a successful rally driver before becoming sales manager in the Paris distributors for Aston Martin. This led to a number of races in Aston Martins and he was always proud of the fact that in a race at Montlhery he beat one of the all-conquering Ferrari GTO's with an Aston Martin DB4 Zagato.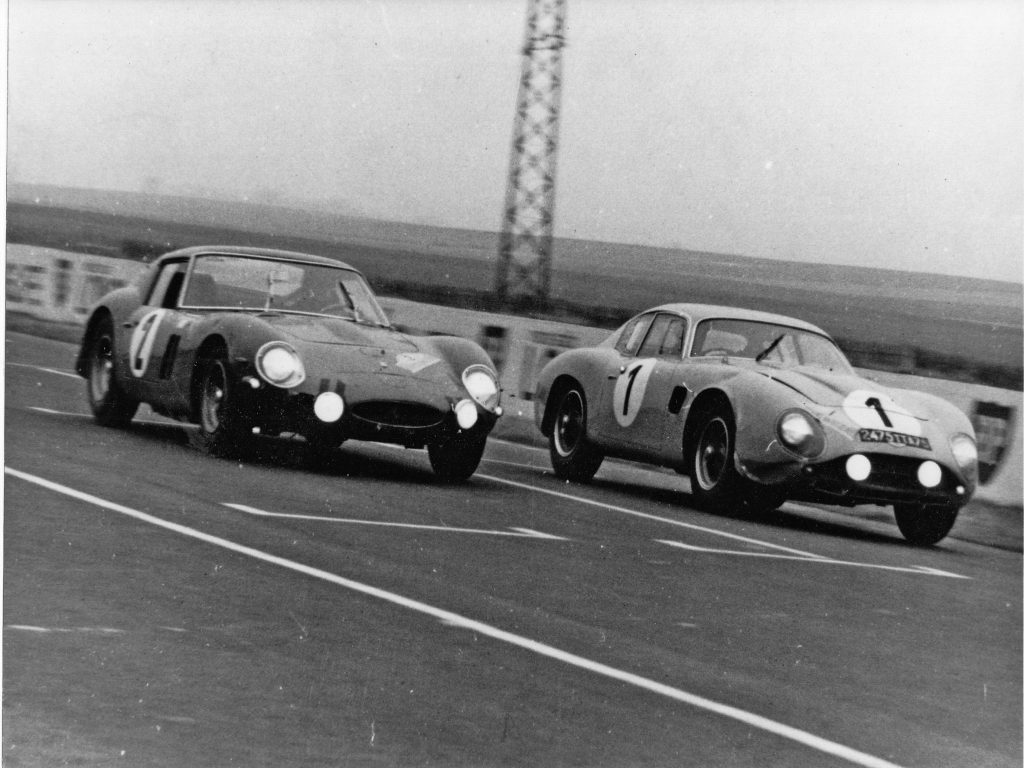 Claude Le Guezec , right, in the Aston Martin DB4 Zagato beats a Ferrari GTO to the line in France.
From racing he moved into administration when he was recruited to the fledgling Matra International team as team manager starting out with the small sports and Formula cars and leading up to Formula 1 and the team's glory years.
Claude was a true gentleman who lived in a fine house in the South of France at Mouans-Sartoux that had previously been owned by Canadian Formula 1 team owner Walter Wolf.
He sadly lost his wife Nicole six years ago and lived alone with his collection of cars. His favourite car was a black Mercedes-Benz 300SL that he drove to many of the meetings of the Grand Prix Drivers Club.
When he left Matra his expertise was sought by the CSA the International Sporting Commission that was to become the FIA and worked on a number of their Groups.
His life was one full of cars and he had a remarkable life. In his later years as a member of the Grand Prix Drivers Club he attended many of the meetings where he met up with old friends in racing and was great company.
The Grand Prix Drivers Club will remember him well and send condolences to his son and the rest of the family on their great loss
Graham Gauld