The Assistant Secretary to the Grand Prix Drivers Club is Agnes Carlier who, when she is not dealing in club affairs alongside Secretary Theo, is one of the best known French motor racing journalists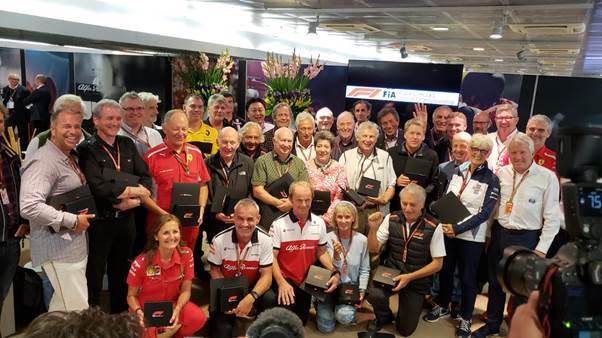 One tends to forget the many hundreds of people who are involved at a Formula 1 race and if you consider that over 300 journalists and photographers alone are in attendance at each of the events there are also many others like film cameramen and ex-drivers who continue to work within the sport like Martin Brundle who was one of the small group chosen to recommend the appointees.
As a result, Agnes was at Monza this past weekend doing her job as usual but was inducted into the newly inaugurated Formula 1 Paddock Hall of Fame along with a number of other well-known Formula 1 journalists like Joe Saward, David Tremaine, Giorgio Piola, and Ercole Colombo.
The judges who made the recommendations were Ferrari racing manager Maurizio Arrivabene, Martin Brundle, Ross Brawn and Charlie Whiting
It honours those who have been members of the Formula 1 family for more than 25 years and includes not only journalists but drivers like Damon Hill and David Coulthard.
This is a just reward for Agnes who tends to hide her light under a bushel but regularly manages to keep the Grand Prix Drivers Club members informed of testing times and practice times and the Club offers its congratulations to her.