The Goodwood Revival Meeting is a true classic amongst historic motor racing events. What makes it spectacular is that the racing is so close and so fierce that even the younger generation admit it makes modern Formula 1 look a little stale.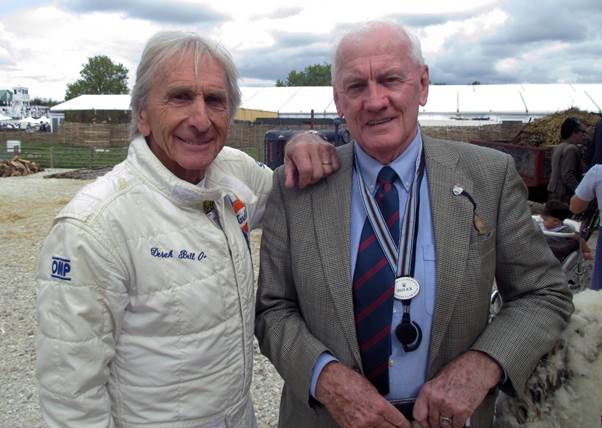 Consider, for example, the Glover Trophy where Club member Richard Attwood finished 5th in his BRM 261. This race was a real battle between to experienced and superb historic drivers, Andy Middlehurst with the ex-Jim Clark Lotus 25 and American Joe Colosacco in the remarkable flat 12 1.5 litre Ferrari grand prix car. From the start it was clearly going to be Middlehurst's race as he had won this particular race at least twice before but, no, Colosacco came up to challenge and they weaved in and out of the other cars as they lapped them but stayed side by side until Colosacco broke away and won.
The Club's most successful member at the meeting was, however, the irrepressible Emanuele Pirro who drove a brilliant race with Niklas Halusa in the Ferrari 250GT "Breadvan" holding off one of the fastest E type Jaguars at the meeting to win outright. He was less fortunate in his other events when he had to retire a Jaguar E Type in the TT Celebration race, a race in which fellow members Derek Bell ( Chevrolet Corvette Sting Ray) and Richard Atwood ( Porsche 904 Porsche Carrera GT) were perfectly happy to race cars which had no hope of winning the race but drove just to enjoy themselves. Derek finished 17th and Richard 18th.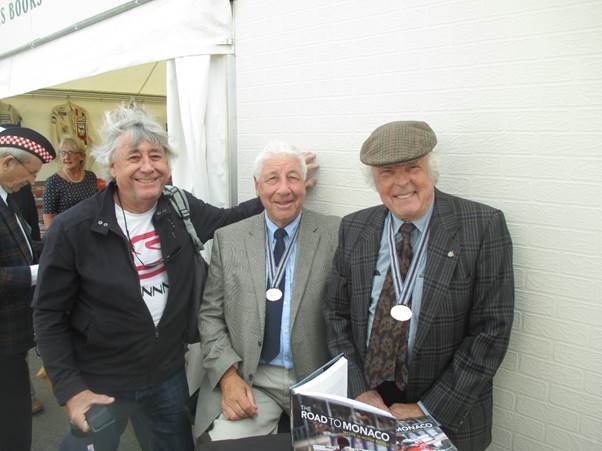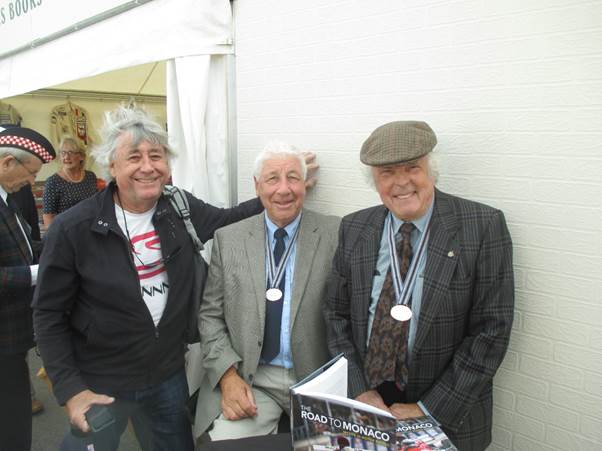 Another member, Jochen Mass, was 14th in a Mercedes-Benz 300SL in the Freddie March Memorial Trophy Race and 12th in the St Mary's saloon car race sharing an Alfa Romeo GTA, a race in which fellow member Jackie Oliver finished 8th with a Lotus Cortina. Needless to say, Emanuele Pirro was out again in this race with a Lotus Cortina he shared with owner Ambrogio Perfetti but when they were lying in second place near the end of the final race Perfetti was nudged off the circuit by a spinning Ford Galaxie and so they retired. We had another member in this race who also retired, Tiff Needell who was in Nigel Webb's Mark 1 Jaguar Saloon.