I recently mentioned the General Assembly of the Grand Prix Drivers Club held in Italy and on the morning everyone arrived there was the sound of a performance car arriving outside the hotel and true enough Mika Hakkinen stepped out of his black McLaren to join the members for the Annual General Meeting.
In my case, it was almost exactly thirty years since I first met him in the unlikely surroundings of Ingliston racing circuit in Scotland. The British Formula Vauxhall Lotus Championship and the European Formula Opel Championship had just been created and Marlboro announced their British and European entry into the championship by introducing their two new young drivers, Mika Hakkinen and Allan McNish. Both were to be successful that year, Mika winning the European Championship and Allan the British Championship. Presumably, the Scottish launch was to recognise Scotland's newest young driver who was to go on to win Le Mans three times and spent two seasons in Formula 1 with Toyota.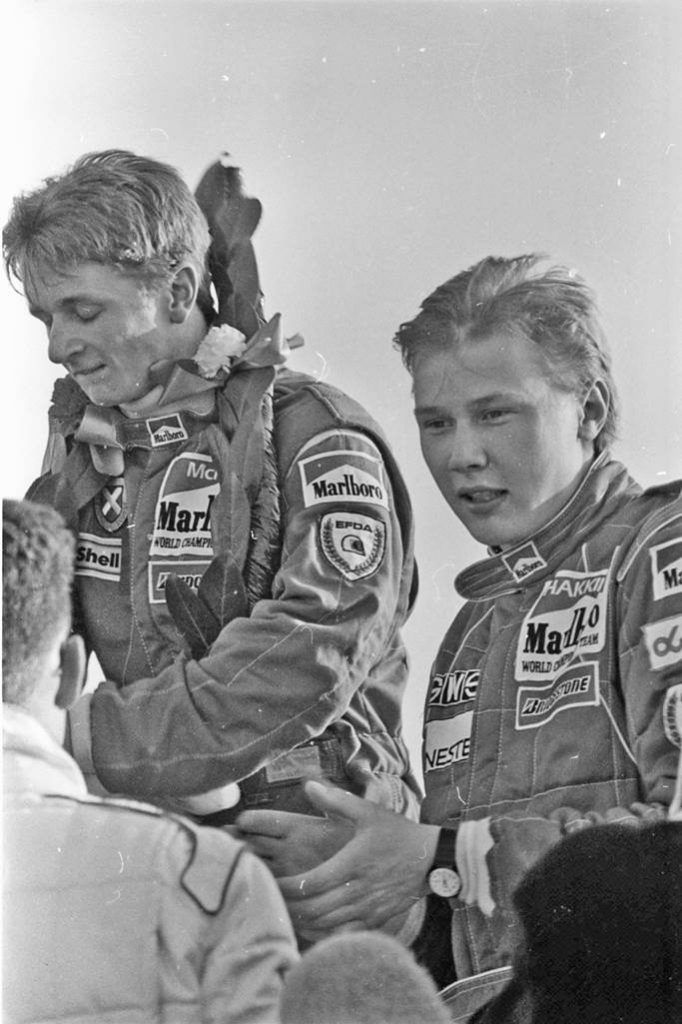 For Mika, it all started with karting winning the Finish 85cc karting championship in 1981 before moving on to Formula Ford when he bought a 1987 Reynard from fellow Finn J.J.Lehto and went on to win the Finnish and Swedish Championships. However, his season with Vauxhall/Opel driving for Dragon Racing truly put him on the map and he never looked back.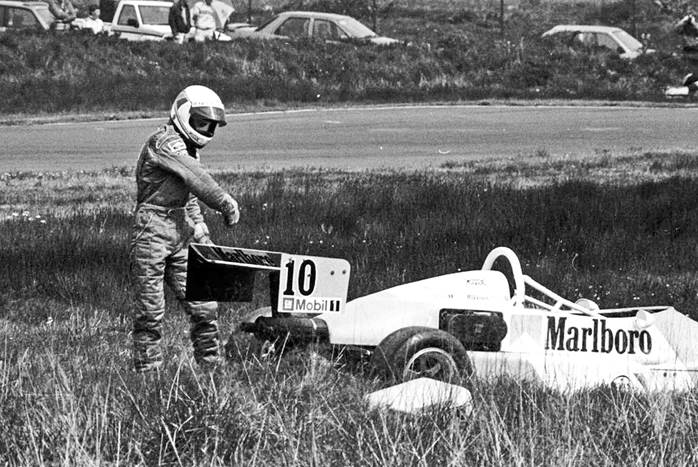 In that Championship, he and McNish virtually destroyed the opposition and took turnabout winning races starting out with Thruxton in the first British Round where McNish was first and Hakkinen second. One of the rounds in the championship was held at Knockhill in Scotland, McNish's local circuit which he won but Mika was put out by an accident. Coming down the steep hill into Duffus Dip he completely lost it and ran across the grass ending up well off the track. He tore off his driving glove and threw it at the car in frustration. However, as mentioned, he was on his way that year and it was to end up with his World Formula 1 Championship win. Now he and his business partner are working behind the scenes to help promote racing.