I was recently scanning some photographs and came across one that provided a key moment in the racing career of one of our Vice-Presidents, Emanuele Pirro.
[Row][Column]
Taken at the Daytona 24 Hour race in 1981 – the occasion of my first of many visits to Daytona – as I was following the official factory team of Lancia Beta Turbo sports cars running in the World Manufacturers Championship. So how did this very young looking Italian nobody had heard of suddenly arrive at Daytona to drive a Lancia Turbo?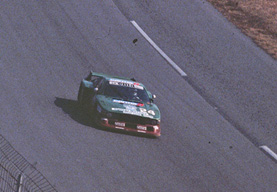 "In 1980 I had had my first season driving racing cars. Before that it was karts but I moved up to Formula Fiat Abarth that had just started. The idea was to help find new Italian racing drivers. I loved it, won a few races and ended up as Fiat Abarth Champion that year even though, at just over 18, I was the youngest competitor.
"I had a telephone call from Cesare Fiorio, who was Lancia racing manager and a member of the Jolly Club, who offered me the chance to go to Daytona in January 1981 as a reserve driver. He told me he could not guarantee that I would race but to bring my crash helmet. He also told me to come to Mugello and try one of those Lancia Turbos. That really opened my eyes, because I was used to a 150 horsepower Fiat engine in my Formula Abarth car and now I was in one of the fastest sportscars."
Martino Finotto and Carlo Facetti had developed a remarkable Ferrari with twin turbos, that produced a huge amount of horsepower but arrived at Daytona not quite finished. So Finotto had also entered the Jolly Club Lancia Turbo. The idea was that if Emanuele was there he could drive the Lancia Turbo and if the Ferrari broke down, which was expected, Finotto and Facetti would join him racing the Lancia. The most important thing was that it meant both cars could then claim starting money.[/Column][Column]
The Ferrari astonished everyone with its pace but it was an animal to drive and it was no surprise when it retired. Meanwhile, Emanuele, had driven well bearing in mind it was not only his first race outside Italy, also his first race that was more than about 35 minutes !
He had the Lancia well up the field and he, Finotto and Facetti not only finished the race 5th overall but won the class in this World Championship event.
"I had tried to drive the car as smoothly as possible,  not pushing it and when the race ended I was happy that we had finished so high up but I honestly did not think it was anything special. Some days later, when I was back in Italy, I decided to telephone Cesare and thank him for giving me the drive. Cesare told me that I had obviously not realised what I had done and how big a responsibility I had taken on. So I said to him that, really, I was a kid at which he replied 'I was a kid too' and I think we both had taken a big risk and luckily for me it came off"
Emanuele also realised that though his ultimate ambition was to get into Formula 1 he liked sports cars and was rewarded when Fiorio put him in one of the factory cars at Le Mans that year with Bepe Gabbiani but they retired after 47 laps. He had better fortune at the Kyalami 6 Hour race when he and Michele Alboreto finished 4th overall and won the class again.
For a first season in International racing and now at the age of 19, Emanuele Pirro was on his way to becoming a grand prix driver.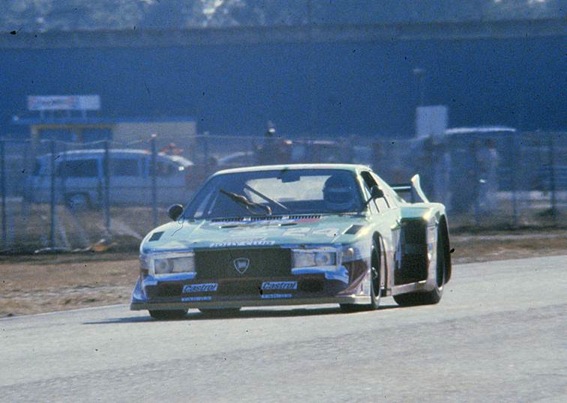 [/Column][/Row]