Graham and Damon Hill are unique in our Club as they are the only father and son members who have also been World Drivers Champions, Graham in 1962 and 1968 and Damon in 1996.
In some respects Graham Hill was an unlikely racing driver. He had trained as an engineer at a technical college and got himself a job at Smith's Industries – well known for their instrumentation on cars. However, he then changed his mind and joined the Navy only to change his mind again and go back to Smiths. In all that time he did not own a car and indeed did not pass his driving test until he was 24.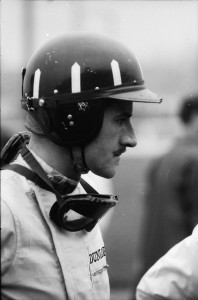 By today's standards he would have been well into a motor racing career at that age but back then karting had not been invented and for a chap like Graham motor racing was a far off dream. However when he saw an advertisement in a magazine that for five shillings ( 25p in today's money) you could have a few laps in a racing car at Brands Hatch and he jumped at the chance. The car was a Cooper 500 and after a few laps Graham was hooked.
His open and affable nature saw him quickly integrate into motor racing circles and his career took off. The writer first met him back in 1957 when, by then, he had joined three friends in the formation of Speedwell Engineering that specialised in tune-up kits for BMC engines as fitted to Austin A35s. Indeed he raced one of the Speedwell Austin A35s at a support race to the British Grand Prix on one occasion.
However, Graham's friendship with Colin Chapman saw him join Team Lotus as a mechanic but he was soon out racing a Lotus 11 and making a name for himself. It was Colin who chose him as one of two drivers – the other was Cliff Allison – to race his first Formula 1 car, the Lotus 12 in the Monaco Grand Prix in 1958 and though he retired in the race he was clearly a man to watch.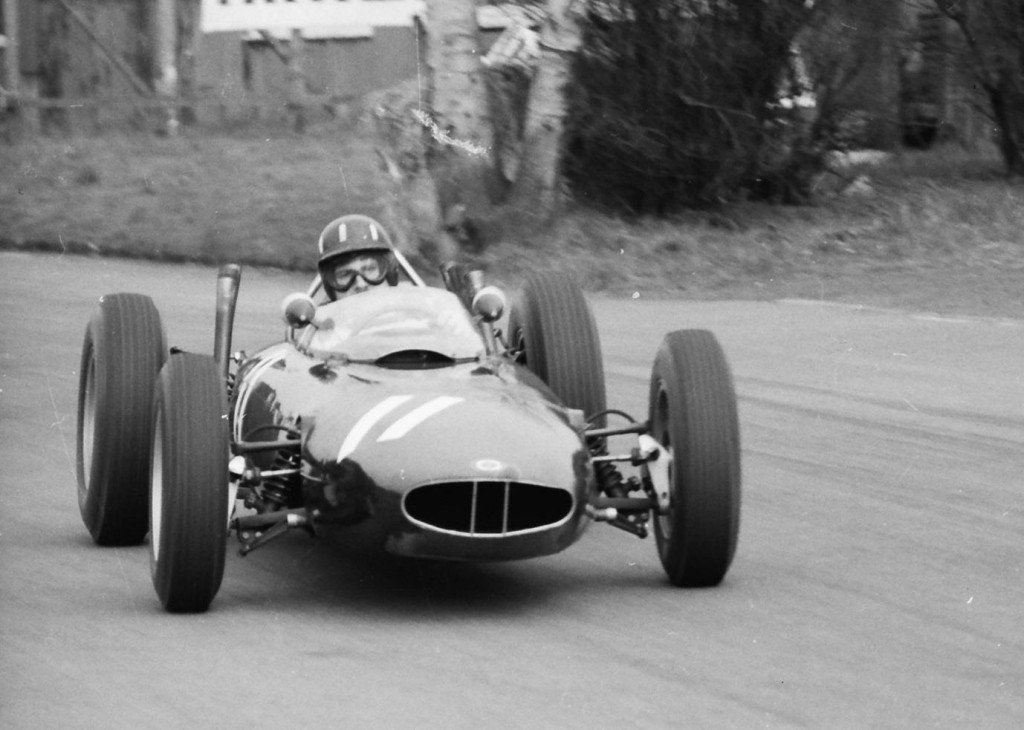 Graham's career took a step forward when he moved to BRM in 1960 and though it was not a successful debut season, a third place at Zandvoort indicated his promise; a promise fulfilled in 1962 when he became World Champion driving the 1.5 litre BRM P57.
He was to stay with BRM for seven seasons moving back to Lotus in 1967 where he and Jim Clark had many battles together. The following year we lost Jim Clark and Graham Hill at the wheel of the Lotus 49 had his greatest season in grand prix racing with three wins and three second places to become World Champion for a second time.
Meanwhile Graham, who could turn his hand to any form of racing, had chalked up a win at Le Mans with Matra and a win in the Indianapolis 500 making him unique by winning not only the Formula 1 World Championship but also the two iconic racing events outside Formula 1.
Though he was to continue racing in Formula 1 for another seven seasons, the last in his own Embassy Racing Team he only won one other grand prix, the 1989 Monaco Grand Prix where he had his greatest number of individual race wins.
In November 1975 came tragedy when, flying his own plane and with his Formula 1 protégé Tim Brise and two mechanics, he crashed his plane in fog coming in to land at Elstree aerodrome and motor racing lost one of its greats.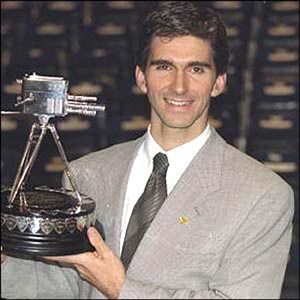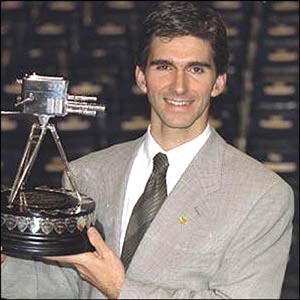 Meanwhile Graham and Bette Hill had been blessed with two daughters and a son, Damon, who was born in 1960 and so was fifteen when his father was killed.
Damon had shown more interest in motor cycles than cars and was actively competing in motocross events and later track racing so, sadly, Graham did not live to see Damon race in cars.
Again, like his father, Damon, was a late starter in motor racing and did not change to four wheels until he was 23. His mother, Bette Hill, had helped him by suggesting the racing drivers school at Paul Ricard.
What a lot of people forget is that, like his father, Damon had to work hard to develop sponsors and support for his motor racing. He strived as a builder's labourer to raise the money to race with the same determination his father had shown thirty years earlier.
In Formula 3 Damon began to show his talent and was recruited into the Footwork team in Formula 3000 but though he was able to show that he was talented, he found himself driving Lolas rather than the dominant Reynards. However, it was Frank Williams who stepped forward and helped Damon Hill into Formula 1 by making him test driver for Williams in 1992. During that year he was offered a drive with the MRD Brabham team but failed to qualify in his first five World Championship Grand Prix races. This might have finished his career but for the fact that his testing period at Williams persuaded Frank Williams to give him a Williams drive in the Canon Williams team of 1993. Immediately he was on the pace taking second place in the Brazilian grand prix and following up by winning his first Grand Prix in Hungary following it up with wins at Spa and Monza.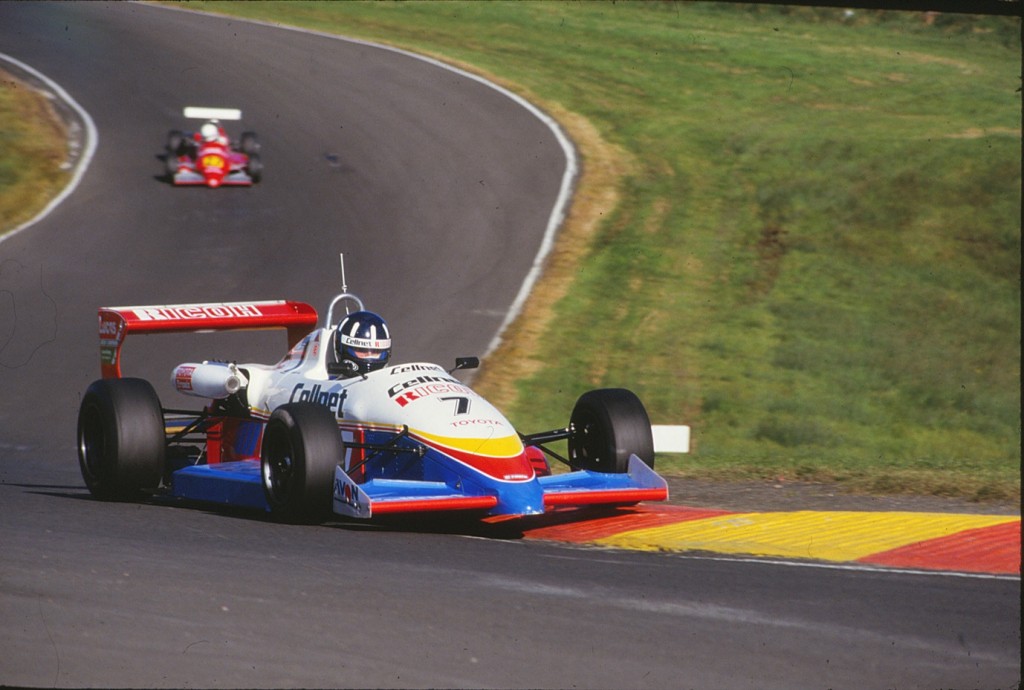 In his fourth season at Williams – now sponsored by Rothmans – he won eight Grand Prix races and became World Champion. It was a popular win around the paddock for Damon was never the boisterous entertainer his father was. Indeed he was, and remains, very quiet, thoughtful and well balanced.
From being World Champion in 1996 Damon tumbled to finishing 12th in the Championship the following year. He had been surprisingly dropped by Williams and signed for Arrows in a car powered by the Yamaha V10 engine that was simply uncompetitive. From here he joined Eddie Jordan alongside Ralf Schumacher for 1998 and gave Eddie a win with the Jordan Mugen-Honda in the Belgian Grand Prix.
During his second season with Jordan Damon decided that he would retire from racing and though he had planned to retire after the British Grand Prix in 1999 he did complete the season. Damon, then, retired from racing quietly and without fuss.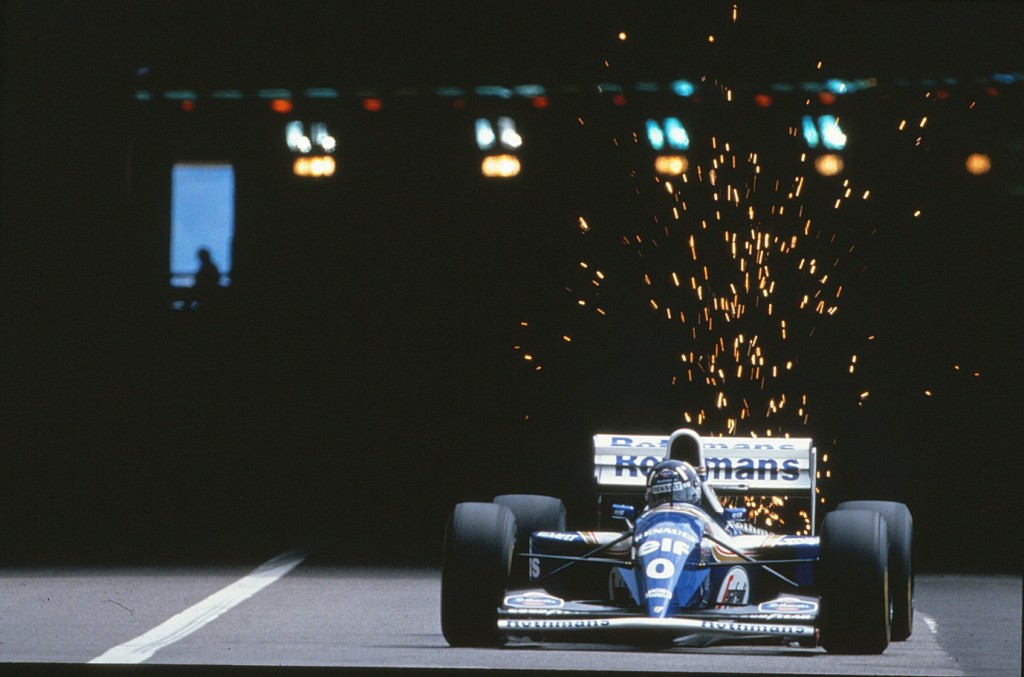 Damon Hill deserves a great deal more respect for his career in Grand Prix racing than he has so far received. As is often the case, some people have difficulty adjusting to the success of being the son of an iconic hero like Graham Hill. However, a closer study of Damon Hill's racing career and the success he had is long overdue.
Since retiring Damon has still been involved in motor sport and has appeared at the Goodwood historic events on both motor cycles and in cars and has been a dedicated family man. In turn his son Joshua "Josh" took part in racing with Formula Renault but he too has now retired from racing.