We seem to be celebrating a lot of birthdays just now and our Australian member, Vern Schuppan recently celebrated his 75th birthday in Adelaide.
Not only that but only a few weeks before he had been out racing his 1950's Talbot-Lago at Philip Island circuit so clearly there is life in the old dog yet.
Here he celebrates in style with his wife Jenny and appropriate head gear.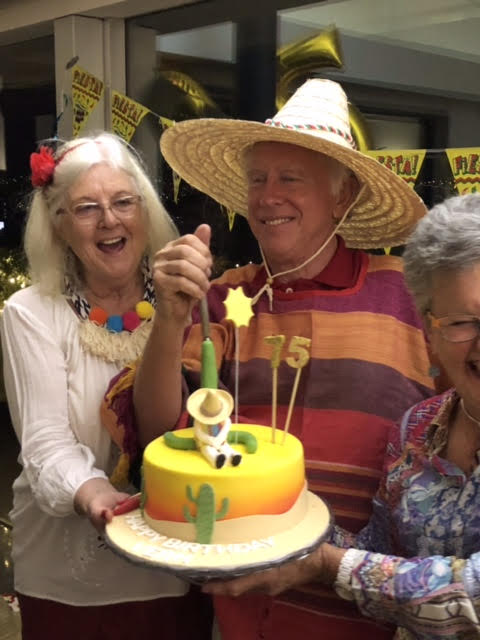 Best wishes from all at the F1 Grand Prix Drivers' Club