John Blunsden, former Chairman of the Guild of Motoring Writers died on Tuesday July 19 ; he was 86.
He was the long-time motoring correspondent of the London Times and formed his own publishing company, Motor Racing Publications.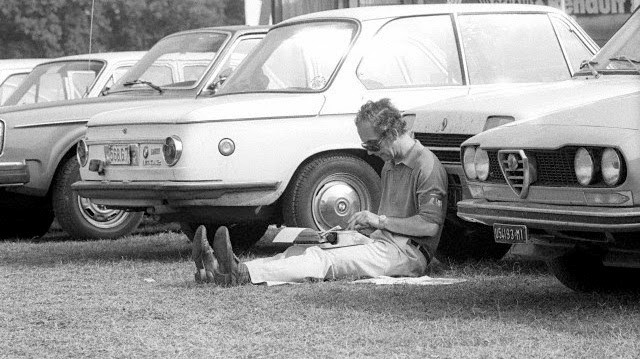 He wrote a number of books including "The Power To Win" a history of Cosworth engines.
John was a regular Formula 1 reporter and was one of the friendliest people you could meet, always willing to give advice to people who wanted to publish their books on motorsport whether he published the book or it was published by a rival.
I have known John for over sixty years and he was always generous with his time and gave sage advice. He helped many young journalists along their way and introduced new writing talent in the field of motor sport.
Graham Gauld