Portugal has not produced many famous International racing drivers but Mario Veloso de Aruja Cabral, a member of the Grand Prix Drivers Club, was one of them. He was the first Portuguese driver to race in Formula 1 grand prix racing.
Mario, normally called by his nickname "Nicha", died yesterday ( August 17) at the age of 86 and had been unwell recently.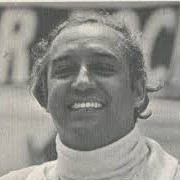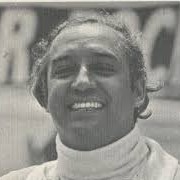 Born in Cedofeita in Porto in 1934 he came from a wealthy family and in 1957 he raced a Mercedes Benz 300SL at Monsanto, his first major International event, on the Monsanto circuit that had been opened four years before mainly for sports car racing which was more popular in Portugal at the time than single seater racing.
A year later and shared an Alfa Romeo Giulietta Veloce at the Nurburgring 1000 km race and with the owner, Manuel Nogueira Pinto, one of Portugal's leading sports car drivers. They finished second in 1600GT sports car class right behind another Alfa Romeo Giulietta Veloce. Later that year he raced his own 300SL this time at the Villa Real GT race.
Mario clearly wanted to race in major events and with Manuel Nogueira approached Mimo Dei the head of Scuderia Centro Sud to rent a team Maserati 300s to race at the 1000 kms of Nurburgring. It was one of just four Fantuzzi bodied 300S's built. It turned out theirs was the only Maserati in the race and they finished 8th overall behind four Ferrari's and three Porsche 718 RSRs – this in a three-year-old car.
With the support of the Portuguese Automobile Club, the club contacted Scuderia Centro Sud with a request to rent three Maserati's for the Portuguese Grand Prix that year, 1959. Francesco Santos, in his book on Formula 1 in Portugal comments that Mimo Dei only had one of his Cooper-Maserati's for rent which was given to Cabral because Dei insisted that after Mario's performance at the Nurburgring with the 300S he had to be the driver. The Cooper-Maserati had been raced by Ian Burgess three weeks before and now it was Cabral's turn.
One must remember Mario Cabral had never sat in a single-seater racing car until the Cooper arrived at the circuit so he did well to qualify at the back of the grid but due to their problems in practice he was ahead of Graham Hill and Innes Ireland.
In the race he finished 10th and afterwards Mimo Dei commented that he thought Cabral's race had been remarkable for a beginner to have even finished the race.
Mario was to continue racing spasmodically in 1960 driving Porsche sports cars in Cuba and Nurburgring as well as the Rio sports car race in a Maserati 300s but things ground to a halt with his National Service where he fought in the war in Angola
After this he returned to Formula I in the 1963 German Grand Prix at Nurburgring driving a Scuderia Centro Sud T60 Cooper-Climax but retired after six laps with a broken gearbox when lying in 10th place. At the Italian Grand Prix in the same Cooper-Climax he failed to qualify. A year later he was back at Monza this time with the ill-fated Derrington-Francis ATS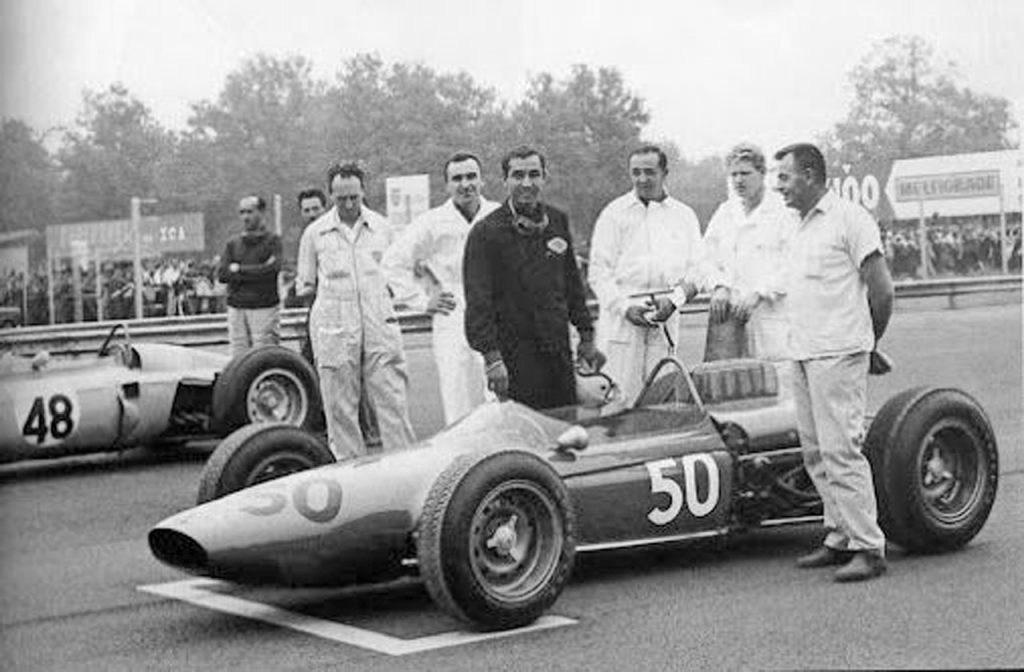 Following a serious accident he retired from racing only to return with sports cars and a Formula 2 Cooper in 1968.
He continued to have a successful sports car racing career which included racing the fabulous Porsche 917 in 1971 winning at Villa Real and later with Lola's and Chevrons. He took another ten year break and came back for one race when he was 51 years of age driving a Ford Sierra with Manuel Reuter.
"Nicha" will probably be remembered best for his fourth place finish in the non-Championship Paul Grand Prix when he chased home Jim Clark, Jo Bonnier and Lorenzo Bandini.. He was always an amateur racer but he raced against the best and became something of a Portuguese hero. Indeed he was Portugal's only Formula 1 driver until the arrival of Pedro Lamy in 1993.
The Grand Prix Drivers Club send their condolences to the family of Mario Cabral.