During the Coronavirus lockdown and with no real news or even races to talk about most of the motor racing media talk has been speculative, particularly when it comes to comparing World Champions. The talk these days is whether Lewis Hamilton is better than Michael Schumacher and the arguments become boring and usually mired down in statistics.
For a much older generation, who are able to recall grand prix racing in the 1950s, the general reportage in motoring magazines back then was never really about comparing champions.
It seemed irrelevant to compare, for example, Alberto Ascari with a driver like Tazio Nuvolari because the cars they raced when at their peak were so totally different so the subject rarely arose. However, when the bandy-legged Argentinean Juan-Manuel Fangio arrived on the scene society was changing, and the current idea of comparing champions really started.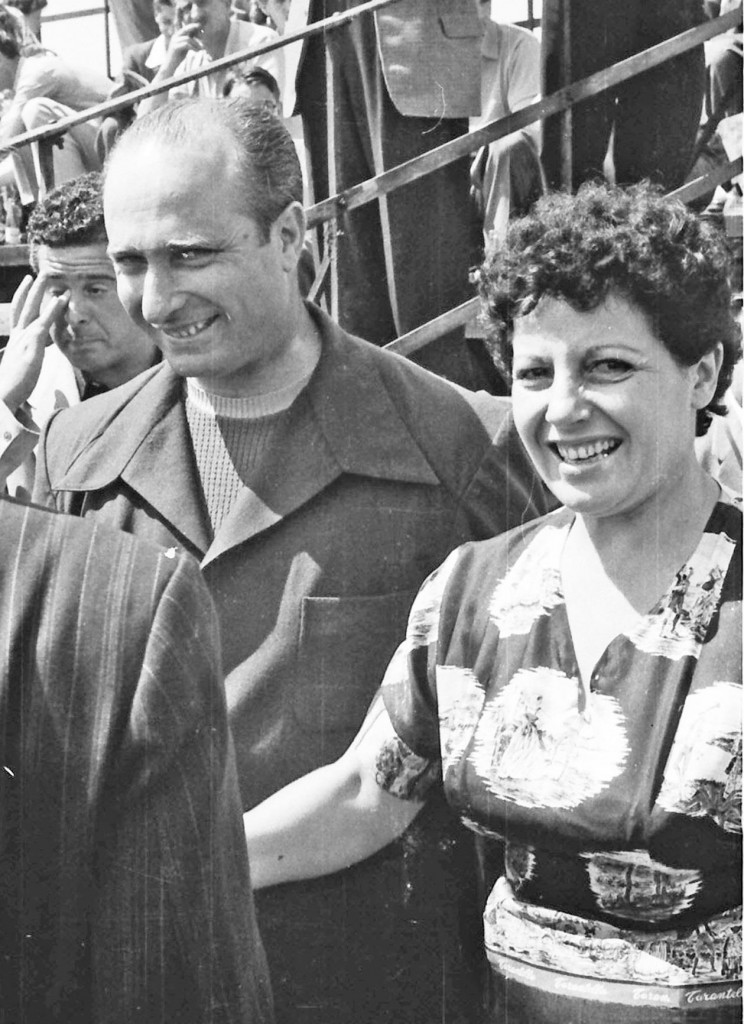 For probably 95% of the enthusiasts for grand prix racing Juan-Manuel Fangio is a mystery, even if they had ever even heard of him But Fangio in the 1950's was very special indeed and was the man the youthful Stirling Moss revered from then until his dying days.
First we must look at his early days and how he got into racing.
Born 119 years ago, on June 24 1911, Fangio was the son of Italian immigrants who had emigrated to Balcarce in Argentina. His father was Loreto Fangio, his mother Herminia D'eramo and Juan-Manuel was the fourth member of the family of six. He started primary school at the age of 5 and left school at the age of 9 to join Francisco Cerri's foundry that specialised in renovating horse drawn carriages but not for long as by the age of 11 he was already studying automobile engineering and by 12 had joined the local agency for Studebaker. Even then he was involved in motor racing as he worked as a mechanic for Miguel Viggiano. Fangio had been driving cars since he was 10 years old and always said he had learned to drive just by watching other people and what they did.
He enjoyed boxing, played football for the Rivadavia club and was riding shotgun in a Chevrolet raced by Manual Ayerza but at the age of 20 he had to do military service in the VI Campo de Mayo Cavalry regiment.
Fangio's first race was not until 1937 when he raced a Ford Model A special under the pseudonym "Rivadavia" and had his first race win two years later under his own name.
By now WWII had started and though there was no racing in Europe racing continued in South America and it was here he truly learned his craft and was particularly successful when he had sponsorship for his Chevrolet from the clothing manufacturers Suixtil that brought him he greatest successes in local racing.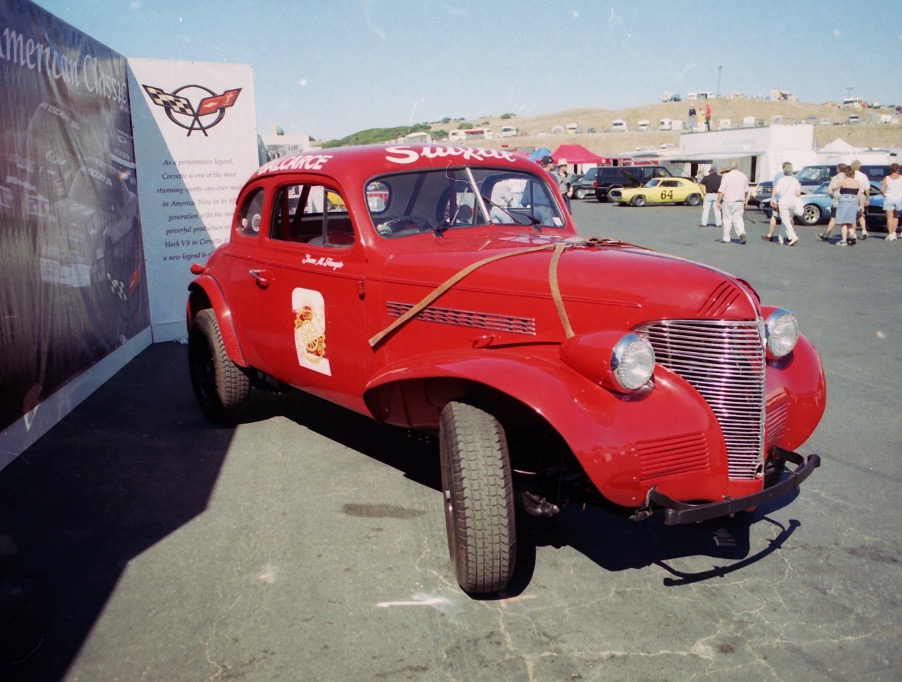 Fangio's performance against visiting European grand prix drivers and cars led to him being sent to Europe in 1948 by the Argentinean Automobile Club. His first Euoprean race was in the French Grand Prix in a factory Gordini where he easily outqualified his fellow team member Pierre Veyron.
On the fast Reims circuit no Gordini was going to challenge the 158 Alfa Romeos and Fangio retired after 48 laps and though entered for Commignes three weeks later in a rented Maserati 4CL, the car did not turn up and Fangio returned to Argentina.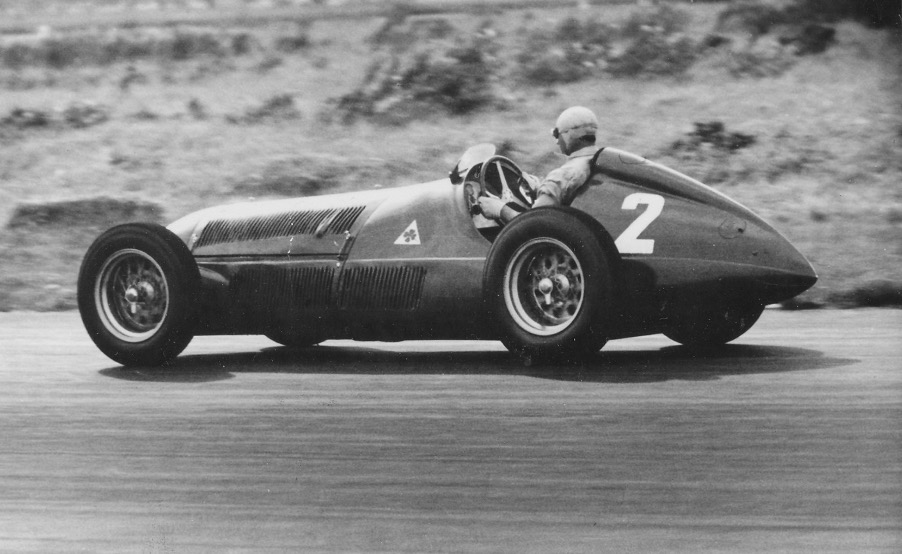 For 1949 the Automobile club bought two 4CLT Maserati's and sent Fangio and Benedicto Campos to Europe in a properly funded effort and both cars started in the San Remo Grand Prix. Fangio totally dominated the two heats and so won outright which started a run of victories and then some disappointments but he had made his mark. It was no surprise when he was chosen to join the winning Alfa Romeo Team and made his debut in the non-championship San Remo Grand Prix which he won outright. His first World Championship grand prix win was at Monaco and he was to finish second in the first year of the modern World Championship behind team mate Nino Farina.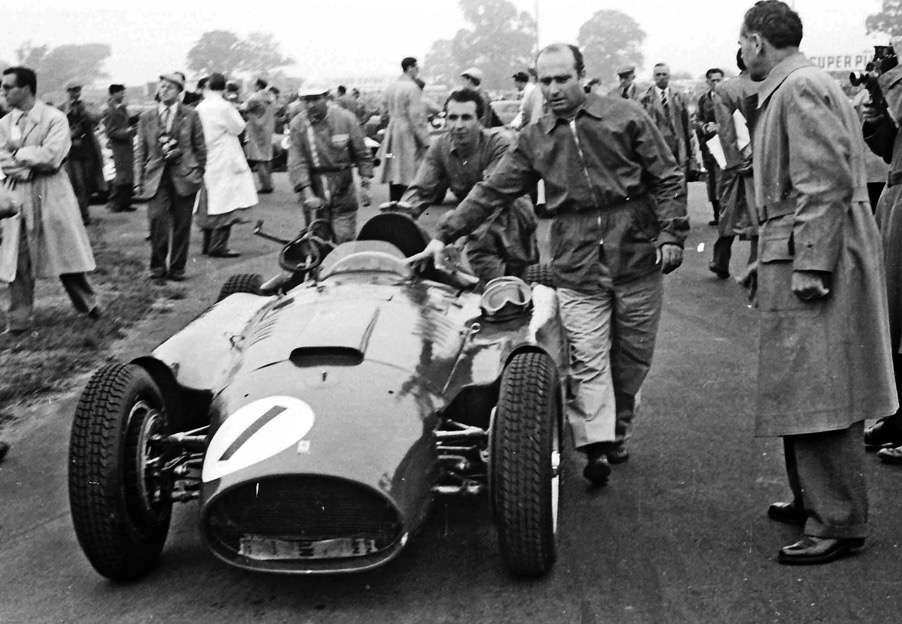 He stayed with Alfa and won his first World Championship in 1951, was second in 1953 driving for Maserati became World Champion in 1954 starting out with Maserati and then completing the season with Mercedes Benz who had returned to racing and his third Championship in 1955 before moving to Ferrari to win his fourth and fifth Championships with Scuderia Ferrari, and Maserati.
He freely admitted that he was less happy with sports cars so Stirling Moss always seemed superior to him in that field.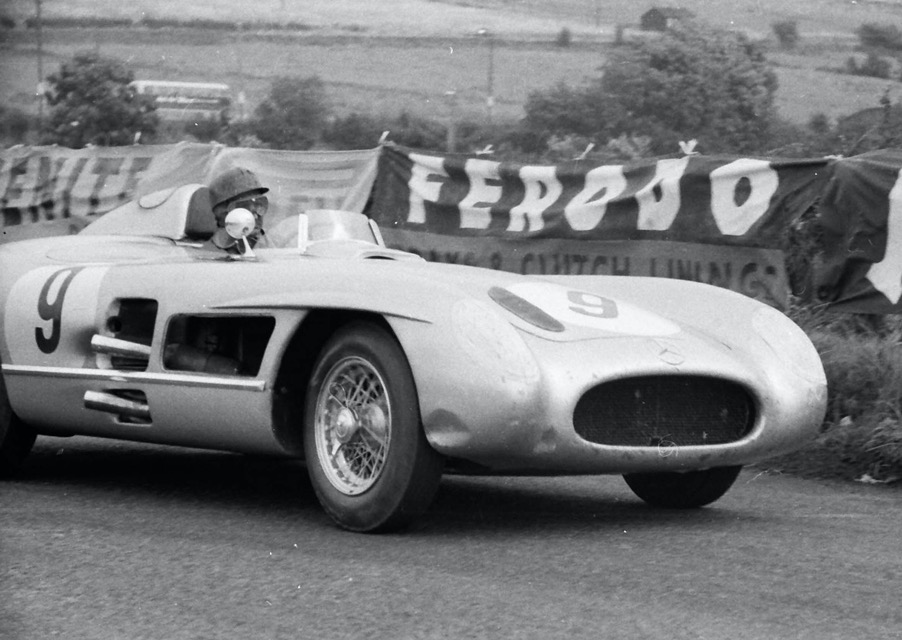 Fangio won a number of races in sports cars but at that time Moss always appeared to be more in control of his races whereas in a grand prix Fangio was clearly the man to beat.
So what was he like as a person? On first meeting him it was his voice that struck you. He sounded like a boy soprano, with a high squeaky intonation. He smiled a lot and was animated in his conversations.
Compared to many modern grand prix drivers of that stature he was much more open and frank in his opinions.
In the end Fangio wore his crowns lightly and I have never come across anyone who met him who was not impressed by his total lack of ego and his open approach and respect for all the grand prix drivers around him.
He was the greatest driver of his era, but it was an era that is impossible to equate with today's sophisticated cars and beautifully manicured circuits; so any attempt at the comparison with Fangio and Lewis Hamilton today is totally pointless: but for those who saw him at his best, he was magical.