Six years ago Motor Sport magazine created the Motor Sport Hall of Fame and over the years a number of famous drivers and motor sports personalities have been honoured.
This year the awards were presented at Woodcote Park, the Royal Automobile Club's Country Club. It was a grand affair enlivened by some short runs up the drive by some well known drivers in interesting racing cars and bikes. For example Club member Dario Franchitti was given Bruce McLaren's own McLaren M6A to play with and fellow member John Watson drove a replica of one of the Roger Penske Chevrolet Camaros.
This year there were five different categories including a new one, the Inspiration Award, which went to Club member and veteran Formula 1 commentator Murray Walker.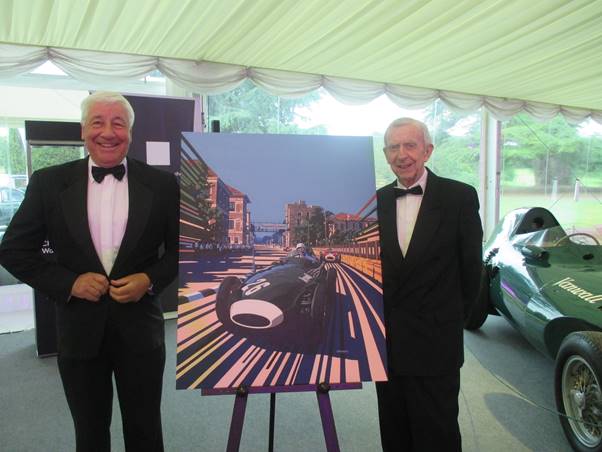 Motor Sport readers were ask to nominate the candidates and the winner of the Formula 1 Group was 1992 World Champion Nigel Mansell and the Sports Car category deservedly went to Brian Redman. Another new award this year was the Industry Award and this went to David Richards CBE whose forty years in motor sport has seen him win World Rally Championships for Subaru to go along with his own World Rally Championship win as co-driver to Ari Vatanen. Richards has also been involved in Formula 1 with BAR and Benetton and his Prodrive company in Banbury is still one of the finest in motor sport.
The only posthumus award came in the Motor Cycle Category where the ever popular Barry Sheene was elevated to the Hall of Fame. Finally the American award when to one of the truly great American drivers and team owners, Roger Penske who was unable to attend and sent a video link to the ceremony.
All of those honoured now join an impressive list of past recipients.