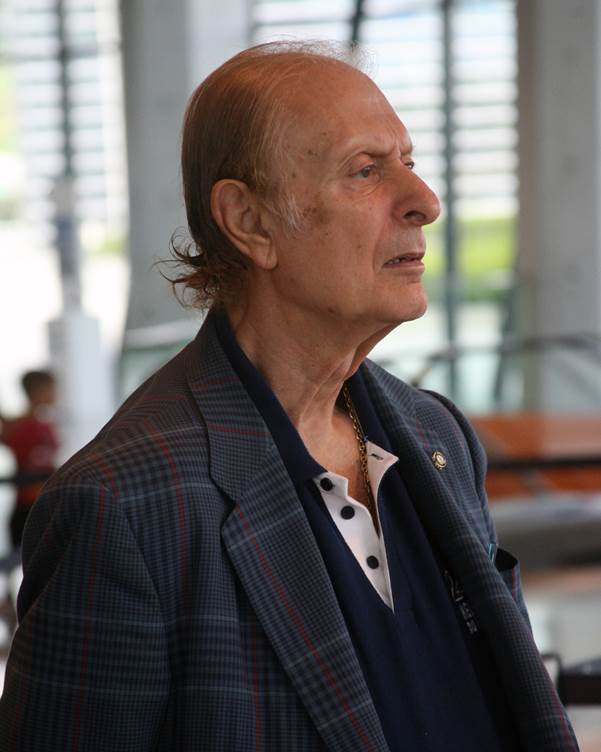 If one was ever asked to describe a gentleman racing driver of the 1950's a perfect example would be Nino Vaccarella, the quiet-spoken law student from Palermo in Sicily and long-time member of the Grand Prix Drivers Club.
Nino was always a welcome visitor to the Club meetings and it is interesting that most people will associate him with Scuderia Ferrari their sports cars but in fact, he drove more often for factory Alfa Romeos and had some notable victories with them. 
Because of his profession as a teacher he clearly was never in a position to commit to a fixed factory sports car programme and as a result, if one looks at the races in which he took part and the variety of cars he raced it is clear that after his first Targa Florio in 1959 driving his Lancia he was hooked on racing and nobody knew his native Targa Florio as he did.
His patrician demeanour made him appear aloof but it hid a certain amount of shyness on his part and in conversation he could be quite amusing.
He trained as a lawyer but later admitted that he never actually practised or taught law but instead, when his father died in 1956, Nino and his sister Ada were left to take over the running of his father's private school, the Alfredo Oriani Technical Commercial Institute where he taught English as deputy principal.
With the Targa Florio on his doorstep racing was in his blood and he started out running his father's Fiat 1100 in hill climbs before graduating to the Lancia Aurelia B20 that really set him on his way.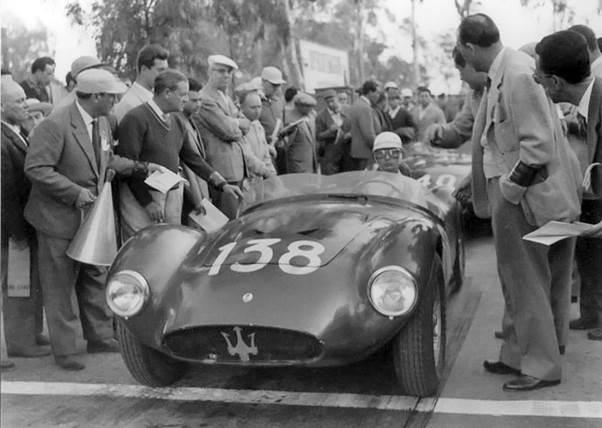 His friend Guiseppe Allotta bought a three-year-old Maserati A6GCS and they finished 10th in the Targa Florio with it but it was his friendship with Count Volpi di Misurata that offered him a wider stage on which to perform and he joined Scuderia Serenissima Republica di Venezia in 1961.
This brought him to the notice of Enzo Ferrari who signed him for 1963 and despite the fact that the 6 hours of Sebring was not only on a circuit he did not know but a flat airfield circuit. Alongside Lorenzo Bandini, they finished second with the new 250P.
The fact that he was still basically an amateur driver in a professional team was underlined when he and Jean Guichet went out and won. He then changed his clothes, jumped into a car and left Le Mans later on the Sunday afternoon to drive to Orly airport in Paris and fly back to Sicily as he was due to teach his students English at the school on the Monday morning !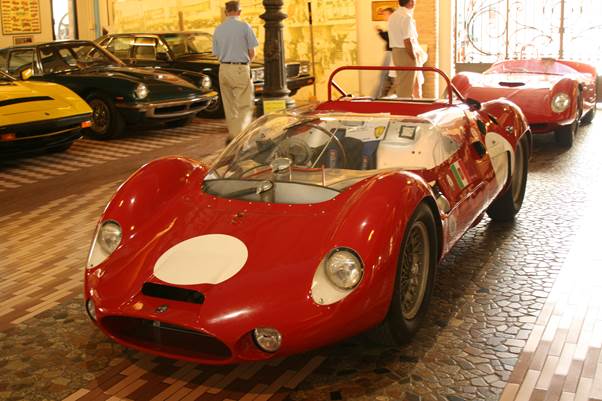 Our good friend Matteo Panini who is President of the Circolo della Biella in Modena recalls Nino visiting the family car museum and seeing the rather cumbersome and ugly Tipo 63 Maserati which is one of the stars of the collection. When Matteo reminded Nino that he had raced one of these his reply was a  Sicilian proverb roughly translated as  " If you help a donkey level up and promote it to a mule, instead of saying thank you it gives you the first kick"!
When it came to grand prix racing it was the lack of a decent competitive car that made his contribution so disappointing. The only great Grand Prix car he raced was a Ferrari 312 for the factory at Monza and retired when lying in sixth place.
He first drove Serenissima's DeTomaso Formula 1 car powered by an Alfa Romeo engine in 1961 but the car retired. At Monaco with an ageing Lotus 18/21 he did not qualify. For the German Grand prix he drove a Porsche 718 Formula 2 car and finished tenth and finally a Lotus 24 at Monza where he finished 9th.
However, we honour him for his sports car drives and retired from racing at the end of the 1975  Targa Florio which he won with one of the T33/TT V12 Alfa Romeo by which time he was over forty. 
Though his son Giovanni followed him in racing he retired after an accident and in 2016 he and his great friend Jean Guichet another member of the Grand Prix Drivers club he returned to Le Mans 52 years after winning and they were reunited with their winning car.
The Grand Prix Drivers Club and all the members send their condolences to his family and his friends.
GG