For any enthusiast the annual Classic car show, Retromobile, opens up the season and attracts not only an amazing collection of cars but drivers and motor sport personalities from around the world.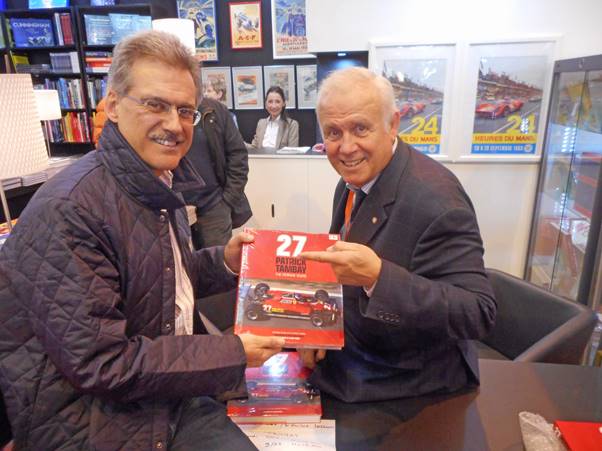 One of our members working hard at the event was Patrick Tambay who launched his biography nine months ago and reports that it is selling well. He came to Retromobile to promote the book  " Patrick Tambay – The Ferrari Years" and was busy on the opening day, Wednesday February 8, signing copies for the many enthusiasts that arrive for this Paris show.
At the show he met up with fellow members Antoine Seyler and Mario Theissen.