In the early 1950s, when I first started to write about motor sport, my local circuit was Charterhall in the Scottish Borders, and at one of the earliest meetings I attended there was a tremendous battle in the saloon car race between two Healey Elliot models. This was the car built by Donald Healey before his link with Austin and Austin-Healeys.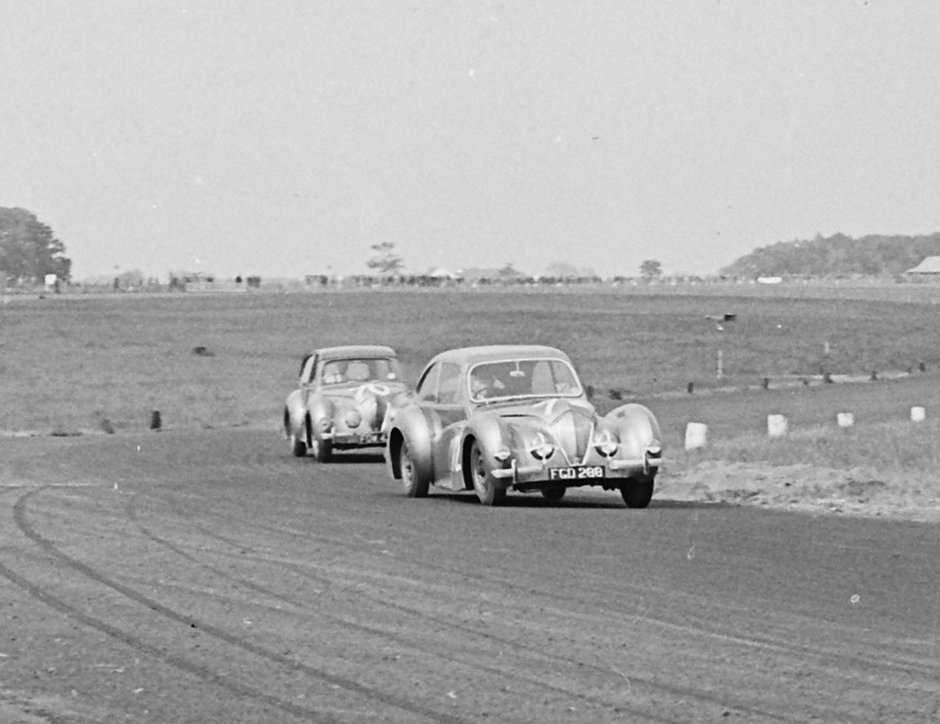 One was a saloon and the other was a "Woodie" style estate car. The driver of the saloon was Ken Downing, who had come from the Midlands to race in this event. The other was a local Glasgow driver, Harry Havelock-Slack who had bought his Healey Elliot from the Glasgow dealership but had specified the "Estate Car" version which had wood trim round the doors and windows.
As it turned out they had an amazing battle in the race with Ken just edging out the "debonair" Harry after the two of them had been running nose to tail for the whole race.
Harry Havelock-Slack was the son of an entrepreneurial Glasgow garage owner called Bill Slack who was not only the Scottish agent for the Belgian Minerva cars but became the only garage owner in Scotland to sell aeroplanes alongside cars in his city centre showroom.  Bill was also so influential he persuaded Glasgow Corporation to change the name of the street in which he had his Belgian dealership to Minerva Street. (Ironically his great-grandson, Lance Gauld's company moved into the same Minerva Street two years ago and his great-grand-daughter Larch Gauld organises and runs this web site!)
Bill Slack's son Harry (who added the hyphen and Havelock to his name because he thought "Slack" was not a good business name) was a bit extrovert and at one time had a Bugatti with which he used to terrorise the neighbourhood. He was even drafted into one of the films produced by the Scottish director John Maxwell who became a leading light in the British film industry. His job was to act as stunt driver and appear to drive a car over a cliff during a car chase.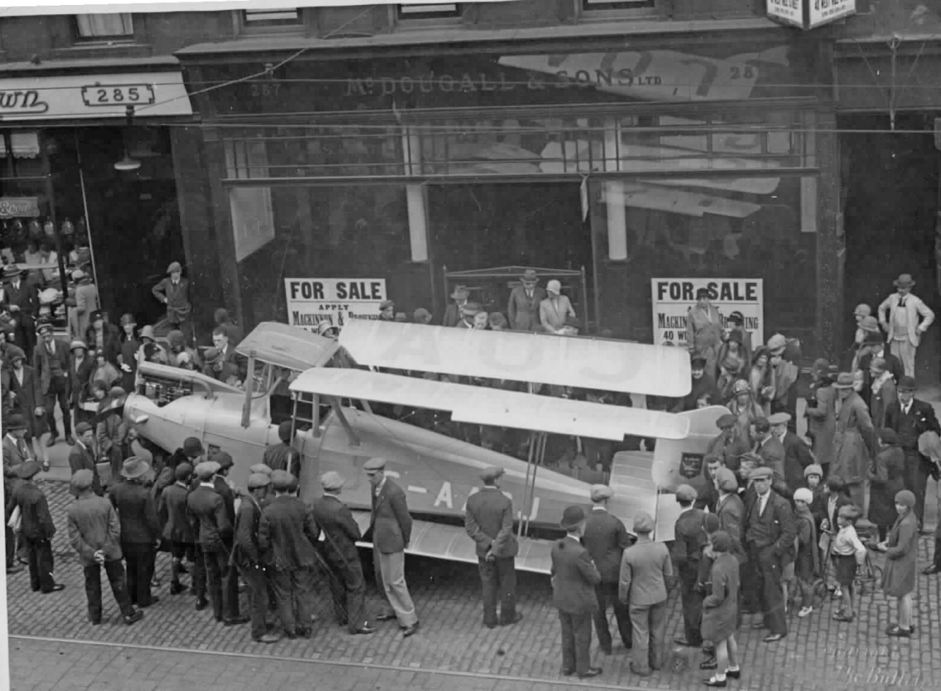 It was Harry's father, Bill, who was the real entrepreneur and grafter and not only owned a few garages but Waldorf-Auto-Aero which sold both cars and aeroplanes. He then took over the franchise for a new electric welding system and founded the Modern Electric Welding Company that worked 24 hours a day repairing ships during World War II. Tragically Bill and his wife were both killed in one of the bombing raids on Glasgow in 1941.
Ten years after watching Ken and Harry race I married Harry Havelock-Slack's daughter, Valerie.
Around thirty years after that, and when I had moved to the South of France, Ken Downing and I used to get together at the hotel in Monaco where he spent his retirement. It was on the old Station hairpin bend of the Monaco circuit, and we would talk motor racing over lunch. My fondest memory of Ken was that, invariably, we ate the same meal for lunch every time and he paraphrased each course with "I think you will like the smoked salmon today……and "…the fish pie here is excellent". What a charming man Ken Downing was, a true gentleman of the old school.