I am in no doubt that many of our Grand Prix Drivers Club members are saddened by the passing of Paul Rosche, a man who transformed and, one could say, revolutionised BMW and its racing programme.
Paul was a familiar figure, particularly in Formula 2, when his superb F2 engine dominated, then his turbocharged Formula 1 engine which raised eyebrows with its power, his Le Mans winning sportscar engine and his final grand prix engine, the V10 that powered the Williams in 2000.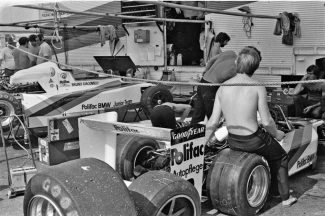 To understand the immense role Rosche played in the rebirth of BMW in the late 1950's one must consider this.
Around 1958 BMW were still rebuilding their factory which was almost totally demolished during World War II. The company had found itself with literally two car models, the diminutive BMW Isetta and the expensive and luxury sports car, the 507.
Indeed the company needed to be totally changed and refinanced and from about 1960 there emerged the technological powerhouse that BMW is today: and part of that is certainly due to Paul Rosche who joined the company at a time when a whole team of new young engineers were let loose. They developed the BMW 1500 and were on their way. Rosche developed this engine, the M10, for racing and his role in the racing department started.
His Formula 2 engine became the engine to have in the early 1970s and BMW won numerous international and national championships with it and many of our current active members drove BMW engine Formula 2 cars in that formative period when virtually all grand prix drivers came from Formula 2.
In 1975 Rosche became the head of BMW Motorsport with former racer Jochen Neerpasch and he was able to convince the Board in Munich to develop a turbocharged Formula 1 engine but it was a tough job and it was not until 1980 that he was given the go-ahead.
In the manner of most engineers Rosche had already designed a prototype of his Formula 1 engine and at the end of the 1980 season it was tested for the first time by Brabham but did not take part in a World Championship grand prix until the Dutch Grand Prix in 1982. Brabham arrived at Zandvoort that year with two Brabham BT50'd as there initially had been reliability problems with the new turbo engine. The story is told that in practice at Zandvoort Nelson Piquet, obviously unused to a turbo engine and particularly with a boost knob, turned what he thought was the boost but in fact it was the brake balance knob and found he had virtually no brakes! As it turned out Piquet finished second in the Grand Prix and everyone began to take notice. Indeed Nelson Piquet won the Canadian Grand Prix so giving BMW their first Formula 1 win in their first season.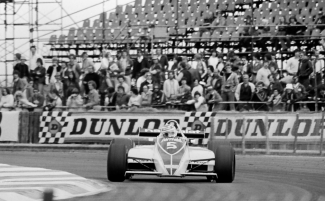 This engine was developed and developed until in its final state it reached the magical figure of 1 bhp power per cubic-centimetre ( 1500 bhp). Even when BMW withdrew from racing in 1986 the engine continued with the Megatron team.
Paul Rosche's contribution to BMW's technical developments continued and along with Gordon Murray he developed the M70 V12 engine that was to power the McLaren road car.
His final important racing contribution was the development of the 3 litre V10 grand prix engine for Williams in 2000.
Following his retirement Rosche still kept in touch with racing but died last week at the age of 82.
.