One could not help but like Reine Wisell who died yesterday, March 20, in a hospital near his home in Thailand where he had lived for many years.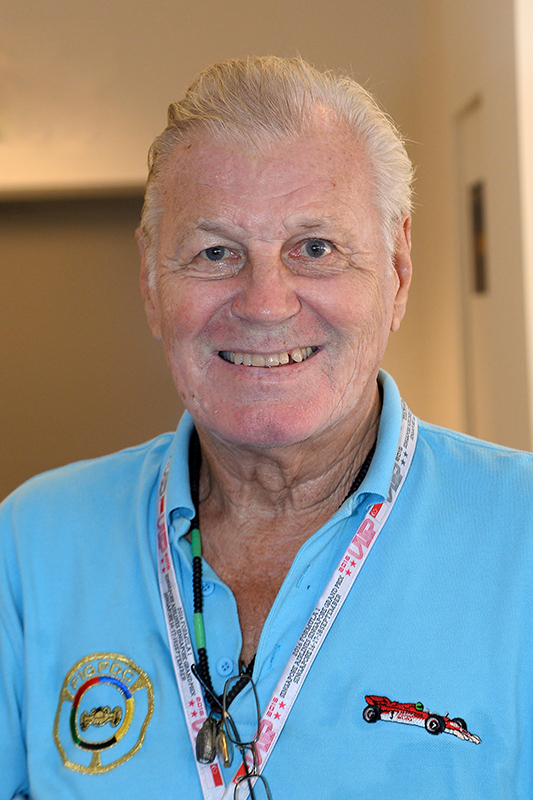 Reine was born in Motala in September 1941 and started motorsport at the age of 23 in a Ford Anglia before deciding that racing was for him and he bought a modest MG Midget to race in 1965. He had top five finishes in his class in all his races that year but apart from that, he languished for the next four years before landing a drive with a  Chevron in the Swedish System 3 ( F3) Championship which he won but also it introduced him to International racing in 1969.
He finished 7th in the support race to the Silverstone International Trophy that year in a factory Chevron before being chosen to share a Chevrolet Corvette at Le Mans with Henri Greder but they retired. This was followed by another retirement at the end of the season in South Africa driving a Lola T70.
He and his compatriot Ronnie Petersen became the blonde bombshells from the North and were not only great friends but two of the greatest Swedish racing drivers.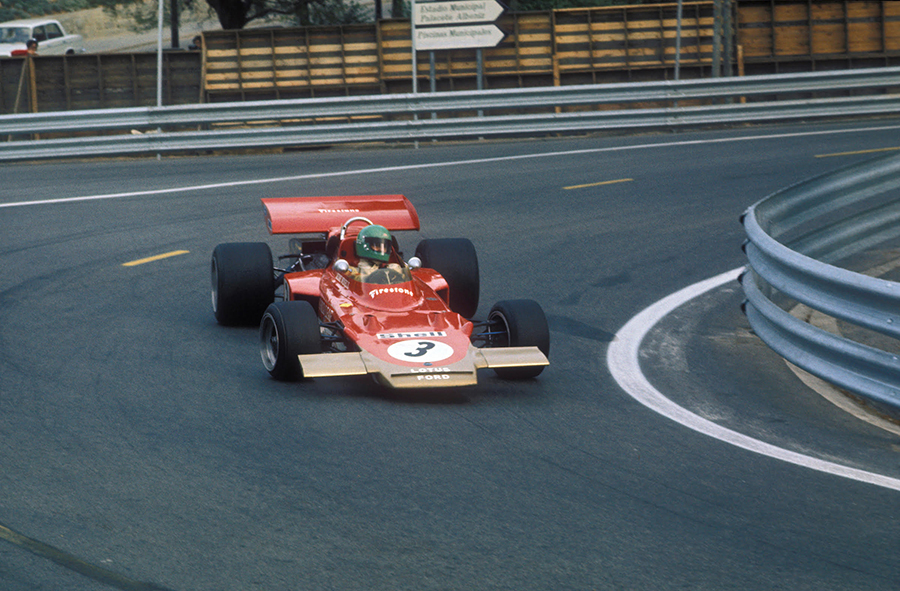 For Reine the year 1970 saw his racing career take off. Another former Grand Prix Drivers Club member, Jo Bonnier brought Reine into his team for sports car racing with a Lola T70 and though their car retired in their first two races in Buenos Aires he was asked to drive Richard Brostrom's Porsche 908 2 at Snetterton and finished fifth.  During that year he stuck to sports cars and was to drive a McLaren M7A for Bruce McLaren, an Abarth 2000SP for Abarth and a Scuderia Filipinetti Ferrari 512S with Jo Bonnier at Le M so he was moving in the right circles. However, with the death of Jochen Rindt at Monza Colin Chapman stepped in and put Reine straight into a Lotus 72 at the US Grand Prix at Watkins Glen and he finished on the podium in third place in his first F1 Championship race.
This led to a full contract to race for Lotus in 1971. He had two 4th places with the 72 but became the driver of the unique Lotus 56 powered by a gas turbine engine but the car retired on both occasions. Dropped by Lotus for 1972 he returned to sports car racing with Scuderia Bonnier with a Lola T280 before joining Marlboro-BRM with the P153 that proved to be a disastrous year with retirements even with sports cars.
Scuderia Filipinetti offered him a place in their team with a Lola T282 sports car in 1973 which yielded just two 6th places and even his two drives in a privately entered March 731 in Formula 1 ended with retirements and great disappointment.
He raced for just two more seasons taking whatever drives were available.  In the 1974 Swedish GP he had his last F1 race which ended in retirement and even an entry at Le Mans with Vern Schuppan in a Gulf Oils Mirage GR7 ended with retirement and his only decent finish that year was at Zeltweg with a Kremer Porsche 911 Carrera.
His last season was in 1975 which started with a private German team running a Porsche 911 Carrera and he had a surprisingly good season ending his career with 3rd place in the Coppa Florio race.
Throughout the latter part of his racing career, Reine faced his adversities with his usual sense of humour and irony and after his retirement from racing he eventually moved to Thailand with his Thai wife Luky and they settled, upcountry in the village of Tampon Khuem.   He was a regular visitor to the Formula 1 races in the far East and at the club's General Assembly where he usually arrived with a bag full of giant mangos from his garden. He was a great fun character who had talent mostly left unrecognised but not forgotten by his friends in the Grand Prix Drivers Club.
Former vice-President of the Grand Prix Drivers Club Teddy Pilette, who has been stranded in Bangkok due to Covid is travelling to Reine's village to pay homage to his old friend tomorrow, Tuesday.
The club sends its condolences to Luky and Reine's family back in Sweden.
Graham Gauld