I recently wrote a News item on the web site regarding the passing of Jim Russell. I referred to the fact that the late Mike McKee, who raced Lotus 18's alongside Jim Clark, Peter Arundel and the like in 1960, had become very friendly with Jim Russell.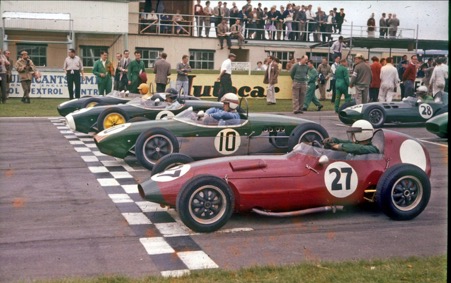 Mike had been encouraged to start racing by Jack Sears following a conversation Mike had with Jack at a car club meeting where Jack was the guest speaker. Mike had mentioned that he enjoyed driving fast in his Jaguar XK120 and fearful of other road users Jack suggested that he should enter his car for a Jaguar Drivers Club race meeting to be held at Snetterton which was not far from Mike's home in Norfolk. Thanks to Jack Mike got an entry even though his provisional RAC Compeitions lincence had not come through. At the meeting Mike not only won both his races but all the other Jaguar club members gathered round his car trying to see why this novice had beaten them. It was then that Mike – who was a salesman at Mann Eggerton at the time – had bought a very rare lightweight model. This set Mike off on his racing career but not before he had signed up with Jim Russell.
Russell was so impressed by McKee that he would loan him racing school cars to race which eventually led to him racing the school Formula 2 Cooper. He went on to race Elva's and then bought a Lotus 18 and Colin Chapman took note. Indeed one of Mike's most interesting drives came at Le Mans when he and Cliff Allison were entered in a 750cc Lotus Elite entered by the BRP UDT-Laystall team with a view to winning the Index of Performance. The engine was virtually half of a Formula 1 1.5 litre V8 Coventry Climax and the pair were leading the Index by Miles when a rod came through the side of the block at Indianapolis corner and Mike walked all the way back to the pits.
That Mike McKee was a promising driver was underlined when he was asked to go and test for BRM alongside Graham Hill and despite setting up some competitive times BRM chose Hill rather than McKee to become factory driver.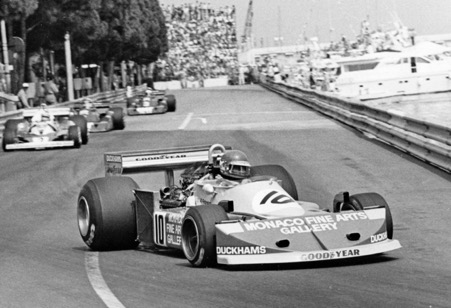 As many will know Mike McKee later opened up an art gallery in Monaco, Monaco Fine Arts, and told me of the day Alan Rees walked into the Gallery before the Monaco Grand Prix and asked Mike if he could help sponsor the March they were running for Ronnie Peterson. Mike gave Alan £1500 for full title sponsorship on the car and so rushed around Monaco to find a signwriter who went down to the paddock and painted the Gallery name on the side of the car. Changed days.
Mike still retained his interest in racing until he died shortly after selling the Gallery which was in one of the prime positions in Monaco facing the Monaco Casino. The beautiful art deco style arcade in which his Gallery stood has now been demolished and a modern structure will soon be opened.