Not so long ago Sergio Marchionne was forever in the motor racing news with his comments about Ferrari, its performance in races and its future. Not only that, but his business expertise had become something of a legend and Formula 1 was probably very happy that he had taken a leading role in the negotiations with Liberty Media on the future plans for Formula 1. Now, suddenly, came the sad news that he had died at the young age of 66 following surgery in Switzerland.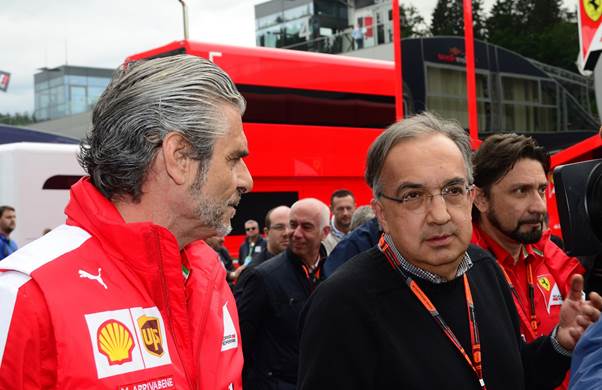 It was all so sudden but the fact remains, we have lost someone who was more important to the future of Formula 1 than, perhaps, Formula 1 was to him.
It is hard to imagine the financial mess Fiat was in just fifteen years ago when Marchionne was brought in to try and sort things out on behalf of the Agnelli family who had been founders of Fiat's great automobile company. What made it more surprising was that Marchionne – a notable workaholic – had no experience within the motor industry and yet he was able to extract Fiat from its relationship with General Motors in the USA and even managed to get General Motors to pay Fiat billion to get out of the deal.
He was ruthless in his approach and did what many other companies need to do today, he cleansed it of excesses in middle management, persuaded the engineers to use more computer simulations at the expense of prototype models and turned a profit in his second year in office.
Born in Chieti east of Rome, his family moved to Canada when he was 14 and was educated in Toronto and qualified in law but became something of a tax and merger specialist.
Amongst his jobs was a stint in Geneva running SGS, a business owned by the Agnelli family and from there his career took off, joining the Fiat board in 2013 and becoming chief executive.
Perhaps his most surprising move was to spin off Ferrari from Fiat's embrace and he became Chairman and Chief Executive which is why he became more and more involved in Ferrari and its position in Formula 1 which is so important to the company's marketing strategy.
He certainly made his presence felt at Ferrari and just when Ferrari's fortunes appeared to be turning in the past few months he went into hospital for surgery which led to his early death within the space of a week.
Sergio Marchionne will go down in motor industry history as a man who saved an iconic make in Fiat but, as it was hinted that his plan was to concentrate on Ferrari once he was due to retire from Fiat next year, it is Ferrari's loss and probably the loss to grand prix racing and its future that will be recognised in the months and years to come.
The Grand Prix Drivers Club send their condolences to his wife and family.