The Ennstal Classic held each July in Austria is like a magnet to members of the Grand Prix Drivers Club and this year was no exception.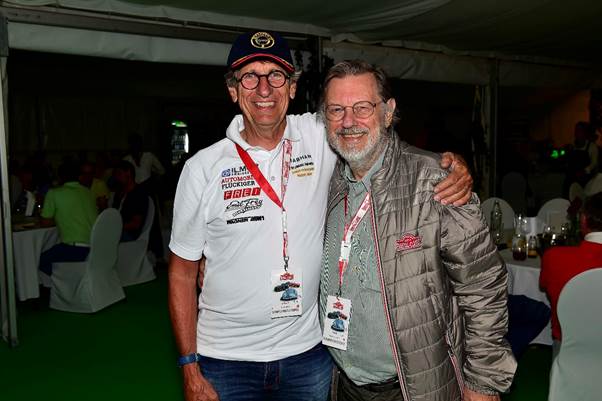 It was good to see our General Secretary Theo Huschek in attendance but taking it easy having just been released from hospital after surgery. Needless to say, honorary member Dr Gerry Brandstetter was present to keep an eye on Theo and thankfully, for once, he took things easily and calmly.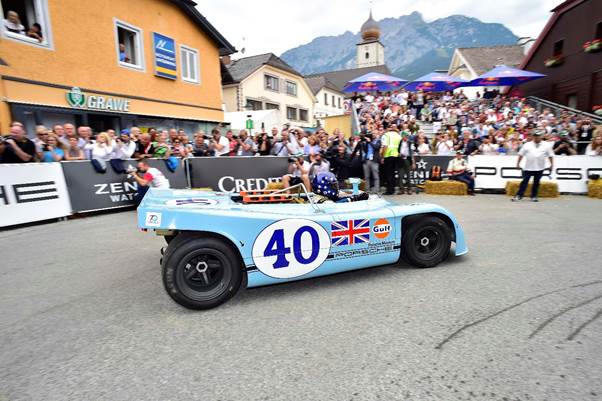 There were some interesting cars taking part and naturally a number of our members were enrolled into driving them. Take for example our Vice-President Hans Joachim Stuck who had one of the mighty Porsche 956's to drive last Saturday and on the Sunday switched to one of stubby the Gulf 908/3's. Derek Bell also had a go in the 956 but also gave the Italians a few thrills driving an ex-Le Mans vintage Bentley.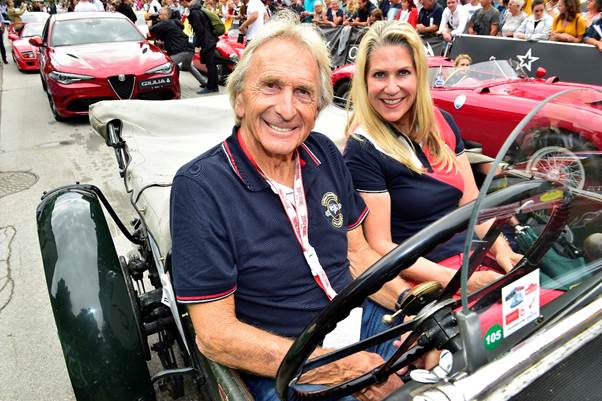 The thrills were not just for the spectators as Derek ran out of brakes in the Bentley and Derek hauled on the handbrake so hard he ended up bruised and black and blue. Luckily he and Misty, his wife, who was a passenger at the time, were otherwise unhurt in the incident.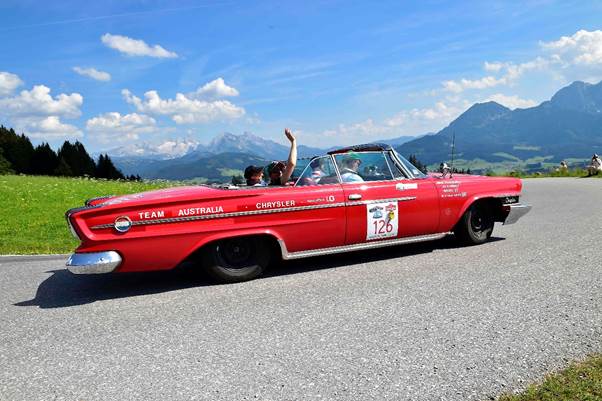 David Brabham and his family turned up in a huge Chrysler 300 cabriolet which was something different and then switched to a black BMW Procar for the speed demonstration. Jo Ramirez was also there and drove his Porsche 911 briskly and amongst our other members were Dieter Quester, Mario Illien of Ilmor fame and honorary Press member Helmut Zwickl, Austria's leading motor racing journalist.
Also taking part in the event was former Fiat and Ferrari competitions manager Daniele Audetto and the colourful cowboy-hatted Arturo Merzario.
These events are great attractions for our members and long may they continue.