In these days of highly advanced, computer-controlled, aerodynamics, where a 5cm twist of a winglet can save thousands of a second, the idea that a grand prix team would bring in a "stylist" to design a grand prix car is ridiculous but it happened in the 1980s with a small German team.
Rolf Stommelen, the bespectacled German driver had a loyal sponsor in the Eifelland Wohnwagenbau company, one of the largest caravan manufacturers in Germany. They had sponsored him in his early racing and at the height of the Cosworth era in the early 1980s Rolf decided, with the financial help of Eifelland, to buy a customer March 721 – chassis 4 – to compete in the Grand Prix World Championship.
Rolf had made his name in sports car racing and in 1969 had done a rental deal with American entrant Roy Winkelmann to run a Lotus 59B Formula 2 car in the German Grand Prix that year.  He finished 8th which was a good start .
Over the Winter, and with the backing of Germany's most important motor magazine, Auto Motor und Sport, Rolf drove a factory Brabham BT33 and had some good finishes. However, for the 1972 season with Auto Motor and Eifelland Caravans his private team took delivery of the March 721.
It was decided that the car would not run with the standard March bodywork but, presumably for reasons of publicity, they should approach the rather eccentric designer, Lutz Colani to come up with a new body shape. Colani had been involved in car design from the 1950s with Fiat, Volkswagen and BMW and then decided to call himself Luigi Colani from then on and he followed a well-known path for designers by going into industry designing furniture, and literally anything that caught his fancy. By now he sported an impressive moustache and his designs began to look bulbous, and in some cases frankly outlandish, such as the Colani GT and later still his futuristic trucks.
Now, in 1972, he was asked to design a new body for the March 721. What he came up with was a bit of a hotch-potch with a flat chisel nose followed by a flattened aerodynamic bubble with an air-slot at the front and a pointed tail mounted on top of the usual cockpit. Then there was an enormous stylised mirror mounted centrally in front of the driver; but above his head. It was a bit of a mess and having that mirror there must have made it difficult for Rolf to see the road ahead and also to have to tilt his head upwards to see what was behind him. It was no surprise, therefore, that as the season progressed it was disassembled and returned to the familiar March 721 shape before the season came to an end.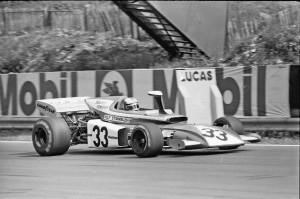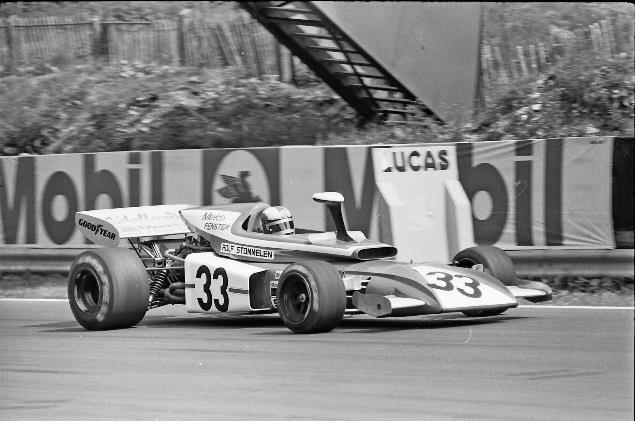 Clearly, on this occasion, style did not match function and Mr Colani returned to the drawing board to pen even more dramatic shapes and styles. In 2005, for example, he even designed a passenger aeroplane that would hold 1,000 passengers. His son is also a highly qualified designer.
As for the 721 March it was sold at the end of the 1972 to Hexagon of Highgate where Paul Michaels gave John Watson his debut race in a Formula 1 car in 1973 setting him on his grand prix career.