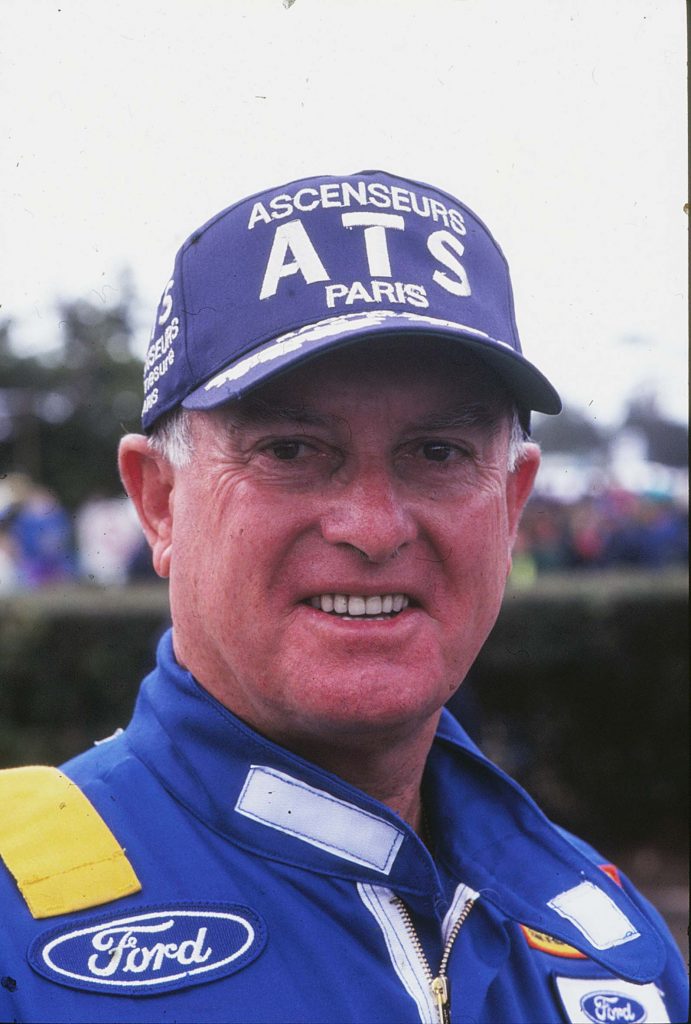 I was saddened at the death of Bob Bondurant a few weeks ago as I had hoped to meet up with him again at one of our Grand Prix Drivers Club meetings. The last time was when Bob and his new wife Patricia arrived in Monaco for the grand prix some years ago.
Though Bob is best known for his exploits with Corvettes and of course the Carroll Shelby Cobra's. He was a member of the GT Championship with the impressive Cobra Coupe he shared with Jack Sears and yet he did have a flirtation with Ferrari in his early days and even later in his racing career.
This element particularly interested me as I was not familiar with his drives in Ferrari's but over a coffee, he told me the story of how he first met Enzo Ferrari.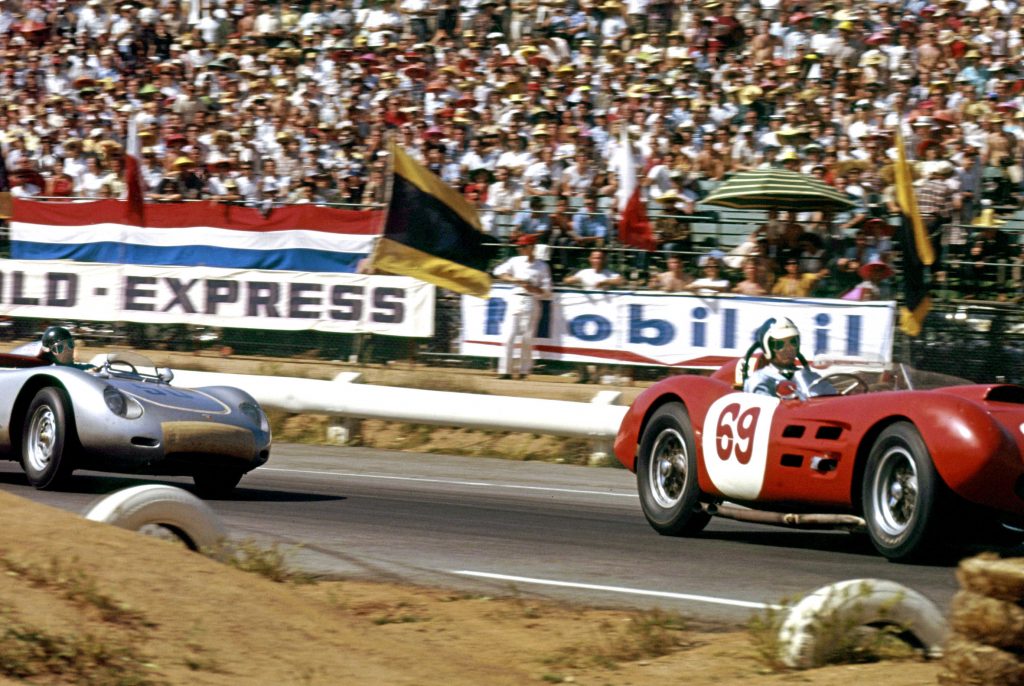 It was in 1957 when Bob was just beginning his racing career that the chance to drive his first Ferrari came along. The previous year he had started out with a Morgan and for 57 moved up to a Triumph TR2 which could hardly be called heavy racing experience. However along came notable Californian entrant Frank Arciero who offered him a drive with his ageing seven-year-old Ferrari 166 MM Touring bodied Barchetta, chassis 0004 to drive. The car had been raced by Piero Carini but had arrived in the USA and was now owned by Arciero.
This was quite a big step to take for a young driver as the handling of the TR2 could in no way be compared to that of the difficult to drive 166 MM but Bob drove it twice at Santa Barbara, finished both times and then went back to his Triumph TR2.
By 1958 he was racing Corvettes and he was not to drive another Ferrari until Bill Sturgis asked him to share his 240GT SWB ( 1113GT) at Road America, Elkhart Lake, in 1959 and they finished 8th.
It was Frank Arciero who brought him back into Ferrari s with a car that had what could be called a chequered career. It started out as a 375MM (O362MM) in 1954 driven by Jack McAfee. However, in 1955 it had its chassis shortened before being sold to Frank Arciero who eventually put a 4.2  litre Maserati 450S V8 sports car engine into it and sent Dan Gurney out to race it and in 1960 offered it to Bob Bondurant to race at Santa Barbara and Pomona. He won his class in the car at Santa Barbara and in October he raced the car again at the Riverside meeting.
Not long afterwards, in 1965, Bob was at Monza during a test session with John Surtees for either Brabham or Cooper.  Bob takes up the story:  " John asked me what I was doing there as I was supposed to be with Enzo Ferrari in Maranello. I said I didn't know anything about it so he said I had better get down there. So I got in the car and arrived around noon.
" The guy at the gate stopped me and asked me who I was and I said Bob Bondurant and he said ' Ah Bondurante ( The Italians always pronounced it Bondur AnTay") you drive for Cobra, come in'.
" I bumped into Mauro Forghieri and we went over to the Cavallino restaurant for lunch before giving me a tour of the entire plant which was incredible. Mauro added ' We never knew when Mr Ferrari was going to be there but if Surtees said he wanted to see you you had better hang on'.
" So I waited until almost 5.00 o'clock then went into Modena and checked into the Fini hotel. David Piper was there and we went across the street for dinner but I received a call from Surtees to say the old man had arrived and wanted to see me right now.
"I said we had just ordered dinner and as soon as I am finished I will come over but John said Oh no you must come now and I thought to myself, I have been waiting all f….g day.
"We ate dinner real fast, David had a Ferrari with him and we drove out to Maranello on this dark night with no moon.
" Team manager Dragoni came to the car and said to me, Bondurante, you come with me and told David Piper to stay in the car.
" In Ferrari's office, I saw those big huge windows and the desk. He came in and on his right was a picture of Dino Ferrari with a candle burning all the time.
" I sat down and Surtees did most of the talking and told me beforehand that I was only to sign if I could also drive another car.
"We had a long meeting and never discussed racing.
" He asked me if I liked Italy and if I would like to live there and I said yes if I am driving a Formula 1 car and a Prototype.
" He asked me about my family and I said I had a son. Was he going to come over with me, and I said I don't believe so.
"Was I married ? and I said no, I am divorced and he talked more about living in Italy but nothing about my past racing history.
" The big man then stood up and we went into the factory where the cars were and said there are the endurance cars and here is the prototype Formula 1 car which made me laugh as Forghieri had already shown me them. 
" I then said to Mr Ferrari do you want me to drive for you? He said " 'I will decide' so I then asked him when he might decide and he came back with ' yes, when I decide'.
" I left and went back to Monza for the Formula 3 race in which I was entered and I eventually won the race in front of an Italian crowd. Dragoni was there and offered his congratulations"
As we now know Bob Bondurant made his Formula 1 grand prix debut at the US Grand Prix at Watkins Glen driving a Ferrari Dino 158 entered by Scuderia Ferrari. Chassis 06 and another newcomer, Pedro Rodriguez was entered in Dino 158 chassis 07 by Chinetti's North American Racing team. He qualified quicker than Rodriguez and finished 9th overall with Rodriguez in fifth. For the following Mexican Grand Prix, however, his car was given to Ludovico Scarfiotti. Thanks to his performance at Watkins Glen, however, Tim Parnell offered him a last-minute drive in a Lotus 33-BRM  when Innes Ireland failed to turn up for practice but it was a disaster as the rear suspension broke in the race.
Though he never again drove a Ferrari in a grand prix he had a number of sports car drives for Scuderia Ferrari in 1966, his last ever drive in a Ferrari being at Le Mans in 1966 when he shared a NART 365P2 with Masten Gregory but they retired after eight hours with a broken gearbox.
At the end of the day, however, Bondurant had a much more successful career in sports cars than he did in Grand Prix racing but he will be well remembered by the Grand Prix Drivers Club
Graham Gauld