At a time when everyone is lamenting the pathetic performance of Ferrari in Formula 1 grand prix racing this season (2020) it is worth recalling a similar season in 1955 when Ferrari were having a tough time making the un-loved Super Squalo grand prix car competitive.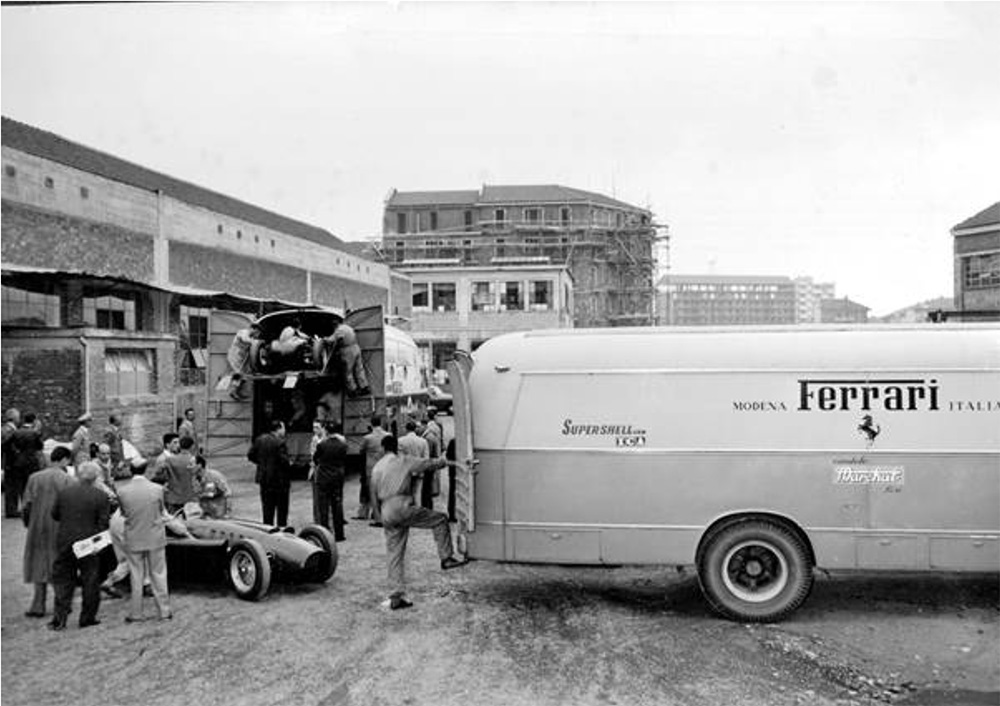 That year another Italian manufacturer was also in trouble: Lancia.
The previous year Gianni Lancia had run two V8 engined Lancia grand prix cars to try and save the finances of the company and though the grand prix cars were showing great promise thanks to Jano's new V8 engine. At Monaco in 1955, for example, the all-conquering Mercedes Benz team featured Stirling Moss, Juan Manuel Fangio and Hans Herrmann. Hans had a serious accident in practice and was replaced by Frenchman Andre Simon. In practice Alberto Ascari in his Lancia and Fangio in his Mercedes tied for pole position in 1.41.1 with Stirling Moss in his Mercedes third in 1.41.2. As Eugenio Castellotti was fourth fastest and Luigi Villoresi sixth fastest in the other Lancias people forget just how competitive the Lancia Grand Prix car was. When it came to the race Ascari was actually in the lead after Fangio dropped out but a mistake at the chicane saw him dive into the harbour. A week later and Ascari was killed in a testing accident in a sports Ferrari at Monza.
Gianni Lancia decided to withdraw his team from the Belgian Grand Prix at Spa but Castellotti persuaded him to loan him one car to do the race and he surprised everyone by taking pole position ahead of the entire Mercedes team. On this occasion Engineer Jano was in the pits with Castellotti and advised him to take it easy in the race but he kept up with the two leading Mercedes and held third place until his gearbox broke. It was the end of Lancia in Formula 1 and Fiat were to take over Lancia. Meanwhile the grand prix cars lay in store, but not for long. Enzo Ferrari had noticed how quick the Lancias were to his Super Squalo and Fiat saw that if Ferrari took over the Lancia equipment the Italians could still challenge Mercedes-Benz so a deal was brokered whereby Fiat promised to pay Ferrari around #30,000 a year if they kept racing the D50 and on July 25 1955 the Ferrari and Lancia transporters met and the cars and engines were handed over. The move transformed Ferrari and the following year,1956, the Lancia-Ferraris, or Ferrari-Lancia's if you come from Maranello gave Juan Manuel Fangio the World Championship.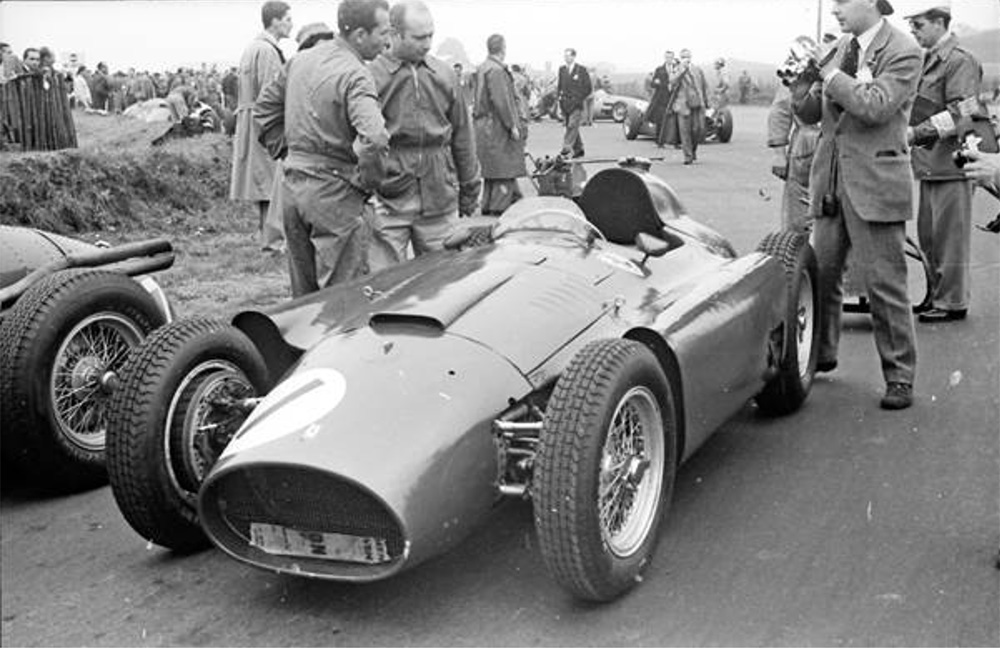 Unfortunately today Ferrari have to find their own solution to their loss of form without Giovanni Agnelli around to help out as he did in 1955.