It seems incredible but today it is fifty years since Peter Sauber, an honorary member of the Grand Prix Drivers Club, launched PP Sauber AG, later to become Sauber Motorsport AG.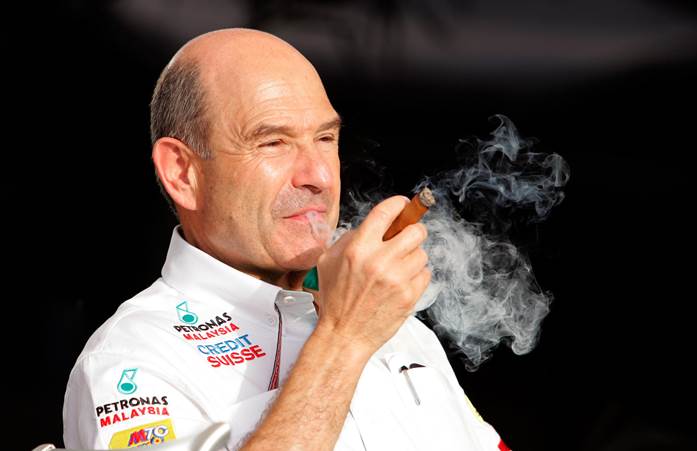 Peter Sauber started out with sports cars in the 1977s and the team made their debut in the 24 Hours of Le Mans in 1977 with the Sauber C5 powered by a BMW engine. This led to Sauber building the one-make series of BMW M1s.
Then with the launch of the new FIA's Group C1 and C2 World Manufacturers Championship racing classes Peter Sauber developed the Sauber SHSC6 in 1982 powered by the ubiquitous Ford DFL engine with sponsorship from BASF but when Peter Sauber moved to Mercedes Benz engines with the support of Mercedes they topped their sports car adventures by winning the 24 hours of Le Mans in 1989 with the Sauber C9-Mercedes using a turbocharged V8 engine. Not only that but they totally dominated the World Championship and not only won the Manufacturers section but four of their drivers took first four places in the drivers championship. The won the Manufacturers championship the following year, in 1990.
By now plans were being made for a Formula 1 Sauber C12 using Ilmor V10 engines to be driven by JJ Lehto and Karl Wendlinger . The car .made its debut in South Africa in 1993 and JJ Lehto took fifth place but they had a number of accidents and teething troubles that year.
For the following year the bond with Mercedes-Benz, which took over the Ilmore project, was stronger and the C13 and Peter Sauber continued in Formula 1 until 2005 when the team was sold to BMW. BMW-Sauber but in 2009 when BMW pulled out of Formula 1 the team reverted to Peter Sauber and he continued with Ferrari engines even though they still used the name BMW Sauber due to the rules of the Concorde Agreement.but for 2011 the team once more became Sauber. Finally, in 2016 Peter Sauber sold his controlling interest in the team to Longbow Finance SA.
For Peter Sauber, the past fifty years will no doubt bring back many memories and for the sport at large, he has kept Switzerland represented in both International sports cars and Formula 1 even though Switzerland banned motor sport in 1955. The Grand Prix Drivers Club offer him congratulations.