He called his biography Poetry in Motion and perhaps there is no better description of Tony Brooks at the wheel of a grand prix car.
On Saturday February 25 he celebrated his 85th birthday with his wife Pia. Tony is very much a quiet spoken man who looks nothing like a racing driver. More like a dentist!  However, at the wheel he looked relaxed and calculated and it paid off with some wonderful results. In his six seasons of Formula 1 he drove for BRM, Vanwall, Ferrari and Yeoman Credit and was second in the World Championship in 1959 winning the French and German grands prix.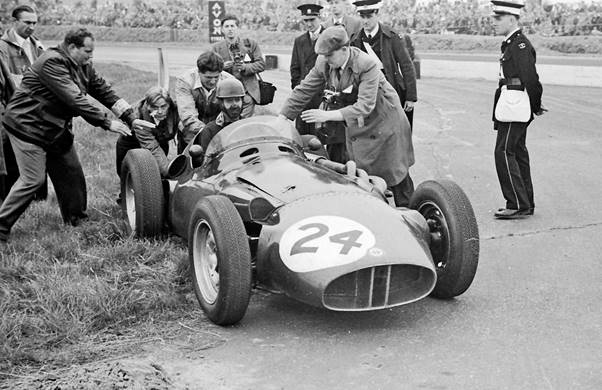 He and Pia have been regulars at Grand Prix Drivers Club functions over the years and the club would like to wish him a very happy 85th birthday.