In December the Grand Prix Drivers Club welcomed a new Membre d'honneur in Monisha Kaltenborn team principal of the Sauber Formula 1 Team.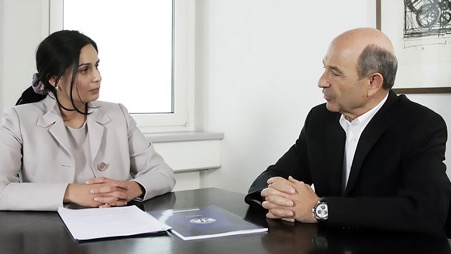 In July 2016 the Sauber Formula 1 team was bought by Longbow Finance S.A., the Swiss financial investment group and Peter Sauber who founded Sauber in the 1970's retired and stepped down as President of Sauber Formula 1.
There had been some speculation as to the role that Monisha Kaltenborn would play under the new backers. Monisha was a shareholder and CEO of Sauber Formula 1 but it was confirmed that she continues in her role as CEO and team principal.
Monisha was born in India in 1971 and studied law in Vienna but it was when she joined the Fritz Kaiser Group at the age of 27 that she had her first brush with Formula 1. The Fritz Kaiser Group were co-owners, alongside Peter Sauber, of Sauber Formula 1 and with her legal background she handled the legal and corporate affairs and later joined the management board. Since then she has continued to work with the company throughout the period when BMW took over Sauber to re-enter Formula 1. Then, at the end of 2009 Peter Sauber bought his company back from BWM with Monisha aquiring a 33% share in the company.
Monisha Kaltinborn, therefore, has played, and continues to play a major role in the development of Sauber in Formula 1. After eighteen years with Sauber she has shown great skill in her management of the complex affairs surrounding a Formula 1 team in this modern age.
In 2015 she won the Jean Sage Memorial Prize for commitment, passion and support for the Grand Prix Drivers Club as her legal training allowed her to help in modifying the Club's constitution. Now she has been made a Membre d'Honneur alongside Peter Sauber who was also made a Membre d'Honneur some years ago.