Elsewhere on the site, you will see a review of a new book published privately by Andre Etancelin whose grandfather, the great French racing driver Philippe Etancelin, was one of the finest French drivers of the 1930s who raced right up until 1954.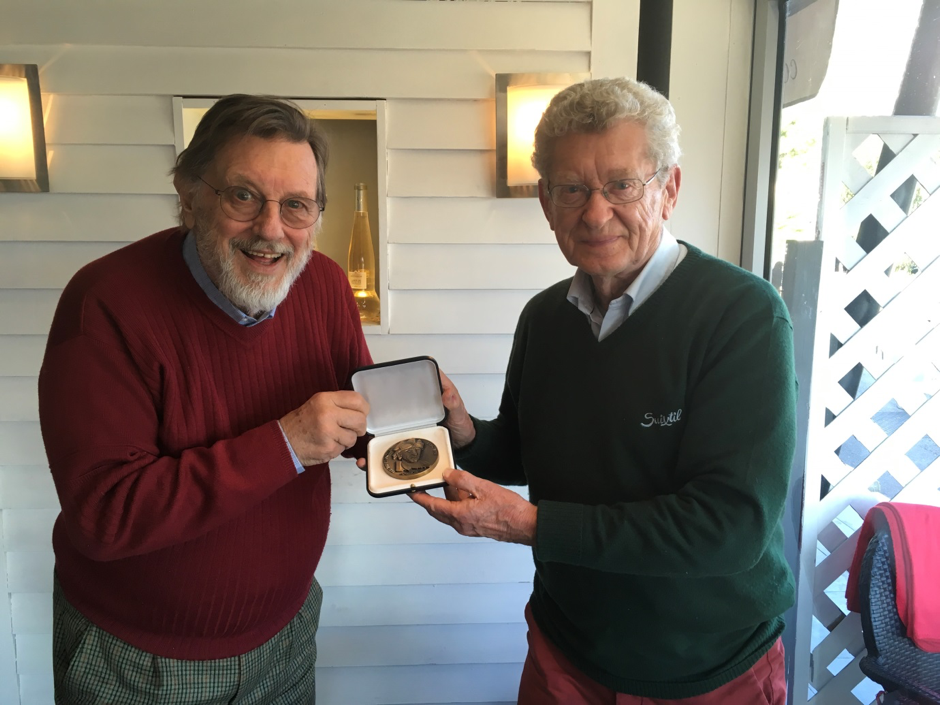 Andre also had a limited number of bronze medals produced in honour of his grandfather and at a small luncheon party at the Le Fabuleux restaurant in Beaulieu sur Mer Club Press member Graham Gauld handed over one of these medals to Club secretary Theo Huschek to be placed in the Club archives.
Copies of these medals will be sent to the first number of people to order the book and more details can be found in the book review.
The medal shows an etching of Philippe Etancelin on one side and a description on the other.