International motorsport lost two remarkable men last week ( October 15-21) whose contributions to motorsport, could truly be said, transformed the manner in which motor racing was financed and how a World Championship motor racing team can be created and run in such a few short years.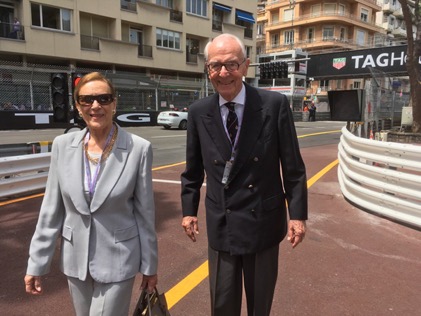 The first was someone close to the hearts of everyone involved in the entire creation of the Grand Prix Drivers Club seventy years ago this year: Aleardo Buzzi.
It was he who, as President of Philip Morris International, brought the Marlboro brand not only as a sponsor for individual cars but of teams. However, he will always be remembered for persuading Enzo Ferrari to accept Marlboro's sponsorship for Scuderia Ferrari and the company prospered during the period they were title sponsors of the team.
However, long before then, Aleardo, who was a great friend and Honorary Member of our original club called the "Club International des Anciens Pilotes de Grand Prix F1" and was a close friend of the first President of the Club Baron Emmanuele "Tuolo" de Graffenried
Aleardo was born in the Italian town of Biasca in the Canton of Ticino and was to join the Philip Morris company in Switzerland working under Ronnie Thomson who was head of European Operations for Philip Morris and the man responsible for Marlboro turning to sport to promote the brand. However, it was Buzzi who brought Marlboro into motor racing in a small way by sponsoring an up-and-coming Swiss racing driver called Jo Siffert. However, within a few years, Marlboro's familiar red and white colours were appearing everywhere in motor racing and motorcycle racing.
Though tall, charming and cultured he was a tough businessman whose best-known nudge was well described by Niki Lauda in his biography when Lauda was at McLaren.
Lauda mentioned to Buzzi that McLaren needed to have a turbocharged engine in the McLaren as the Cosworth was not competitive. Buzzi called the equally tough Ron Dennis and suggested that Dennis should get ahead with the turbo option but Dennis commented it would not be ready in time for the 1964 season.
At this Buzzi is alleged to have said that if the turbo did not appear he would not pay McLaren and added that it might be an idea if Dennis gave Marlboro their money back!
Aleardo died at the age of 93 and the Grand Prix Drivers Club sends its heartfelt condolences to Silviana, Aleardo's wife, and all the members of their family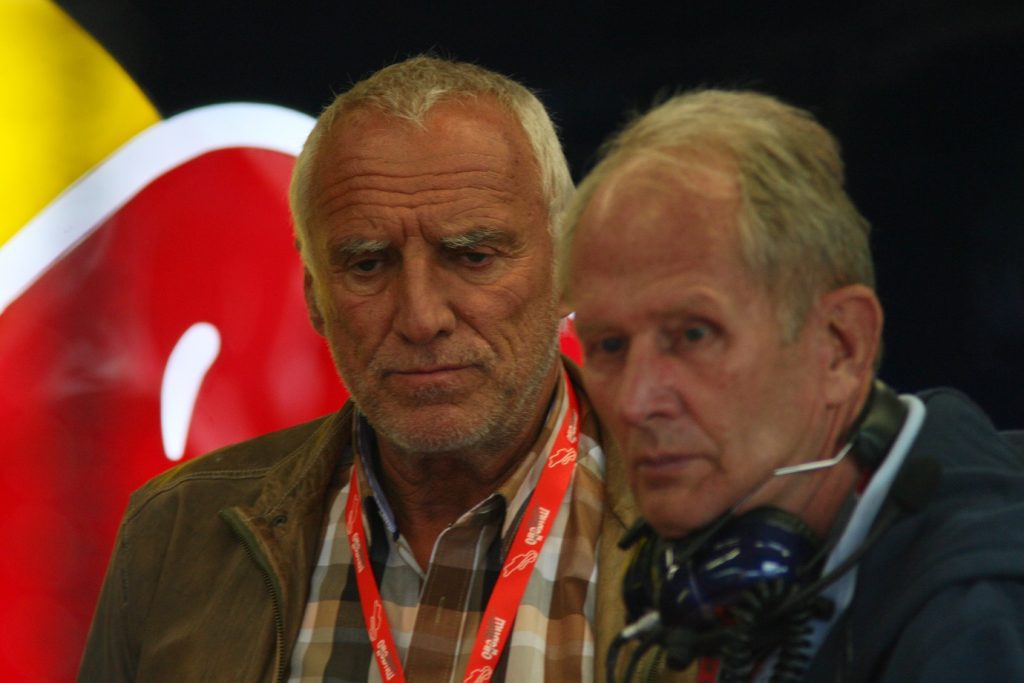 The other event was the passing of Dietrich Mateschitz the Austrian businessman whose career path was strikingly similar to Aleardo Buzzi.
He too was a marketing expert who worked originally for Unilever all over the world.
He was born in Sankt Marein im Murztal, Austria, on May 20, 1944, and studied economics at Vienna University.
From his first job at Unilever he moved to Blendax where he was selling and promoting toothpaste. On a visit to Thailand, he discovered a local drink called Krating Daeng and took on the rights to sell it under his new choice of trading name, Red Bull.
Mateschitz then went on to form various companies in media but his abiding interest in sports saw him invest much of his marketing budget for Red Bull in competitive sports including skydiving. He bought 60% of Sauber and this was his entry into Formula 1 motor racing.
He was to then buy the Jaguar Formula 1 team from Ford Motor Company and wisely brought Christian Horner in to manage it and Adrian Newey as technical director.
What happened next was quite surprising. He brought in fellow Austrian former grand prix driver Gerhard Berger to help negotiate the purchase of the Minardi team. He renamed it Torro Rosso, and use it as a nursery to bring on new and young racing drivers. To some degree, the Torro Rosso experiment has been as successful in this as Red Bull has been in collecting Championships.
Mateschitz not only embraced motor racing but many other sports and raised their profiles to a higher degree thanks to the financial success of his core energy drink-based company.
He was also a philanthropist in other fields and yet was never in the news, eschewed newspaper headlines and kept himself to himself.
Indeed motorsport must surely be grateful for having such a benefactor who appeared to demand little by way of personal publicity from his efforts.
He died at the age of 76 last Saturday just twenty-four hours away from seeing his team win another Manufacturer's championship and six days after Max Verstappen won him another drivers championship.
His time involved in motor racing was short but his effect will remain for many years to come.
Graham Gauld