(Agnes Carlier, is Deputy Secretary of our Club and  a noted Swiss motoring journalist. These are notes from her US Grand Prix Diary.)
A little bit of history.
When it comes to Saturday morning practice it was a re-run of  the 2004 Japanese Grand Prix when typhoon Ma-On led to the order to evacuate the circuit for all of Saturday, but qualifying and the race was run on Sunday (which led to F1's bright and short-lived idea for Sunday qualifying in 2005).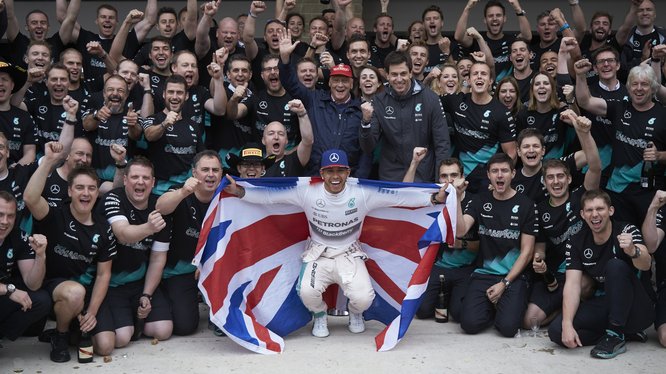 Every Formula 1 race has been held on a Sunday since the 1985 South African Grand Prix.
As for shortened races, we have had 5 half-points races in Formula 1 history:
1975 Spanish Grand Prix
1975 Austrian Grand Prix
1984 Monaco Grand Prix
1991 Australian Grand Prix
2009 Malaysia Grand Prix
This is a complete list of races that have been red-flagged and not restarted:
1971 Canadian Grand Prix
1974 Brazilian Grand Prix
1975 Spanish Grand Prix
1975 British Grand Prix
1975 Austrian Grand Prix
1981 Belgian Grand Prix
1984 Monaco Grand Prix
1990 Portuguese Grand Prix
1991 Australian Grand Prix
1997 Canadian Grand Prix
2003 Brazilian Grand Prix
2009 Malaysia Grand Prix
2014 Japanese Grand Prix
The 1991 Australian Grand Prix in Adelaide is the shortest race ever held, red-flagged after 14 laps (32.9 miles / 52.92km).
Saturday
The US Grand Prix qualifying today has been postponed until tomorrow morning in Austin after a last inspection by the pace car and a two-and-a-half-hour wait. But at 16.00 the weather conditions had not improved and the decision to postpone the qualifying session was finally taken by the race stewards.
However earlier in the morning on Saturday, the PF3, final practice for what could be a title-deciding race on Sunday was run without spectators being allowed through the gates because of the state of the mud in the public parking lots. Lewis Hamilton ended up fastest in that session, 0.8s clear of Vettel, Hulkenberg and the rest of the field.
In the end, the US F1 Grand Prix spectators  were admitted for qualifying, even though most grandstand seats remained empty except for those sheltered from the rain.
Rain and winds have lashed the area for the past two days, and don't show much sign of letting up. The question for Hamilton is whether he will retain his advantage in qualifying and become a three-time world champion. This sort of weather where you can literally see waves on track, can often turn matters into a lottery for all.
In the worst case scenario, if qualifying is unable to be completed tomorrow morning – the grid would be set based on times from FP3 earlier today.
Sunday
Lewis Hamilton won his tenth race of the season and becomes 2015 world champion with 327 points with three races to go this season (Mexico, Brazil, UAE).
He clinched his third championship after a difficult race where only 12 cars finished, the fewest since 11 finished the opening race in Australia (when only 15 cars started). All the Mercedes champion needed to do was to outscore Sebastian Vettel by nine points and his team mate Nico Rosberg by two points.
Lewis Hamilton has previously won two of the three USGPs at Austin, as well as winning his only start at Indianapolis in 2007, meaning that  he has  only ever failed to win in the United States once (2013). Hamilton has gone four consecutive races without a pole this season and it was the case here again as Rosberg had clinched the pole this morning. Surprisingly, Lewis Hamilton has never been on pole at Austin.
His next pole will be the 50th of his career, a total reached only by Schumacher (68) and Senna (65), and by sheer coincidence Mercedes has taken its 50th pole as a constructor this weekend.
Lewis Hamilton has won four of the last five races coming into this race, with him and Vettel now tied for third on the all-time win list at 42.
Until now there had never been a back-to-back world champion from Britain. The only other British three-time world champion is Jackie Stewart (1969, 1971, 1973).
Mercedes engines score a 350th podium in 250th different races.
Vettel gives Ferrari engines their 700th podium finish in F1.
Max Verstappen matches Toro Rosso's best result of the 2015 season in 4th (also in Hungary).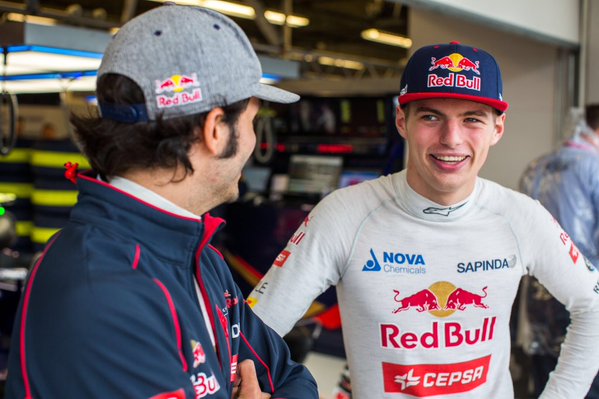 Sergio Perez has back-to-back top-5 finishes (finished 3rd in Russia).
At McLaren, Jenson Button has his best result of 2015 in sixth place in a race where both drivers were constantly top 6 – 10.
Carlos Sainz finished seventh from the back row of the grid – Toro Rosso scores 20 points today, their best-ever score in a single Grand Prix.
Pastor Maldonado is eighth on a circuit where he scores his only points of the 2014 season.
Felipe Nasr finishes ninth despite pitting twice in the first 3 laps.
Daniel Ricciardo gave Red Bull its first laps in the lead of the entire 2015 season in this race, but only scores one point.
Alex Rossi tied Marussia's best result of the 2015 season in 12th place (Merhi was 12th at Silverstone).
Williams suffered a first double retirement since the 2012 Brazilian GP.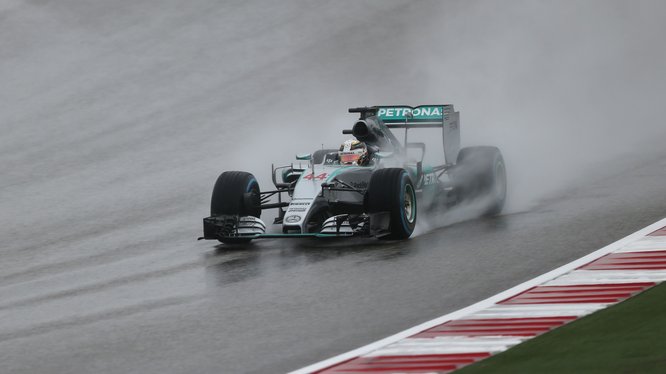 Short Podium Quotes:
[Row][Column]
Winner and World Champion 2015 – Lewis Hamilton:
"A huge thanks for coming out and hope that we had a good show for you today. I can't find the right words to tell you how happy I feel. I want to thank the team and the guys back home and my family."
Nico Rosberg, 2nd: "I am disappointed. But the crowd had been awesome to come here this weekend with all the bad weather I don't understand what happened. I just can't understand what happened to me. I am still astonished as I was hoping that starting from pole would help me win. The safety cars have not helped. I didn't like the start either and I think that Lewis was not fair for me."[/Column][Column]
Sebastian Vettel, 3rd: "I started 13th and finished third. This result is fantastic and exceeded all expectations. I had a super race and the tires were not ideal at the start of the race. Everything has been really difficult in the last two days. Today started also a difficult way. It was not easy to stay on the track. But in the end everything worked really nice. I want to thank the team for everything they did.
I want to congratulate Lewis and his team. We are getting closer and hopefully next year."
[/Column][/Row]