I was privileged to know Jean Sage, who was a member of our club until he died six years ago at the age of 70, for many years..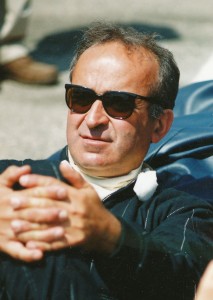 Jean was an enthusiast through and through but what is more, he did not just drive racing cars but had a great passion for the history of cars, particularly racing cars, in in his time owned and raced some true classics.
Born in Thiers in the South of France into a wealthy family he was able to indulge in his passion for cars and motor sport. But it was not until he was 21 that he took part in his first event, the Bordeaux Quest Rally as co-driver to his friend, the French grand prix driver Andre Simon in  Ferrari 250GT SWB. This not only fired up his interest in racing but also in Ferraris.
During the early 1960s he raced various single seater cars in small events then took part in his first Le Mans 24 Hour Race in 1970 driving a Porsche 911S entered by Claude Haldi.
Though he raced occasionally Jean's real interest and passion was in organisation and those who knew him are probably well aware of his enormous archives, particularly his photographs, and it was through this passion that I first met him. When he heard I had been a regular visitor to Maranello in the 1950s he asked for copies of all my photos of that period.  This passion for organisation led to him approaching the Government owned French petrol company Elf about setting up a racing team with Elf support to be called Ecurie Elf-Switzerland. The plan was to do sports car racing and Formula 2 and in1975 Jean entered Marie-Claude Beaumont and Lella Lombardi in one of the team's Renault Alpine 441's for Le Mans that year.
However, that same year Renault Sport was created by the factory to be run by Gerard Larousse and as a result Jean Sage was appointed team manager of the Renault Formula 1 programme. He was to prove his organisational skills in this role which were to stand him in good stead in the future.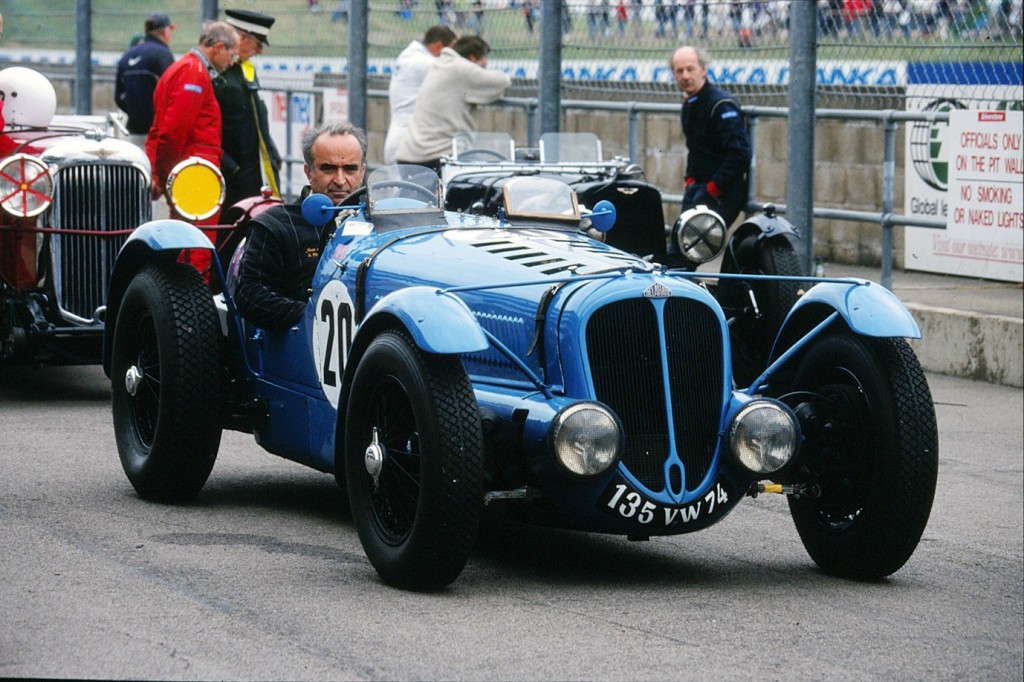 Jean Sage was no playboy but early on had demonstrated his skill as an organiser and team manager and his stint at Renault underlined this skill to the utmost. However his enthusiasm for Ferrari saw him play an important role in bringing the older Ferrari race cars back to the track when he was asked to create a series of historic races on behalf of Belgian Ferrari distributor and former racer Jacques Swaters.
This morphed into the first Ferrari Historic Challenge series backed by Shell which gave modern enthusiasts the chance to see some of those iconic early race cars in action. By this time he had his own collection of interesting cars including some important Ferraris such as his 375MM Berlinetta (s/n 0358AM) once raced by Umberto Maglioli  and probably his favourite, the dark blue 250GT Berlinetta SWB (s/2165GT) originally sold to factory driver Andre Simon .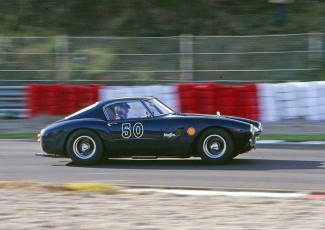 Eventually Luca de Montezemolo persuaded Jean to visit Maranello and help put the voluminous Ferrari archives into some semblance of order. As a result he regularly jumped into his Range Rover and drove to Maranello for a week or so to continue the task until he stepped down and left it to others.
Jean Sage was also a hard administrator and made quite a few enemies, particularly with some of his decisions, that are still adhered to, as to which cars should and should not be admitted into the Monaco Historic races. Away from organising, driving and adjudicating, Jean was superb company, particularlyif there were any beautiful ladies around. He was a consummate story teller but during the early 2000s it became obvious that he was ill. It was serious but he fought manfully against the cancer with the kind of determination we had seen in his dedication to motor sport. He was a staunch member of the Grand Prix Drivers Club and it was typical of him that in his will he had bequeathed money to the Club to be used to promote its future.