Alex Wurz has been appointed Chairman of the Grand Prix Drivers Association following a meeting held at the Suzuka circuit today. Jenson Button and Sebastian Vettel were also appointed as GPDA Directors.
[Row][Column]
GPDA Director Sebastian Vettel said, "Alex will be a great GPDA Chairman. He is one of the most experienced drivers I know, full of positive new ideas, and he has seen so many different aspects of the sport throughout his career. We believe Alex is the right man to lead the GPDA and take it to the next level."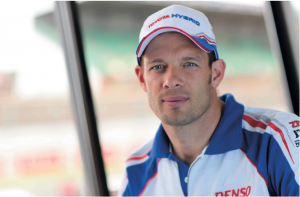 Alex Wurz, GPDA Chairman commented, "I am very proud to have this responsibility and the opportunity to build the GPDA into a more united voice for our sport.
"We know our history, we know what heroes like Stirling, Niki and Jackie, Michael and Ayrton have all helped create. With the support of Jean and Bernie, the teams, the media and most importantly with the backing of our fans, the GPDA will now aim to become a more dynamic and positive influence for the future of our sport."
[/Column][Column]
Wurz was appointed under the banner of #RACINGUNITED: for our sport, for our fans, for our safety. His agenda for the GPDA's future development includes five key priorities:
• Reach out to our fans, add more value, inspire more passion and help build a new generation of followers.
• Cooperate with the rule makers and rights holders especially as they seek to make racing ever more exciting.
• Support the constant quest for safety innovation and race with respect for our fellow drivers.
• Encourage the latest safety developments to reach the grass roots of our sport, quickly and cost effectively.
• Demonstrate to our huge global audience that safety and sustainability in our sport can help promote safer and cleaner mobility on our roads.
[/Column][/Row]