A year ago Tony Crook, who had only become a member in the past few years, died just three weeks before his 95th birthday. Tony Crook was one of a whole group of racing driver who could not wait for the end of World War II to get into motor racing. In the late 1930s he had watched racing at Donington Park. His famiy came from the Midlands and were in the coal business but Tony longed to race. He was a pilot in the RAF and took advantage of the fact that cars were cheap so was able to buy not one but two of the rare 2900 Alfa Romeos which he was later to race and hill climb. He competed in the first motoring event in the UK around August 1945 with a BMW328 which began his love of BMW's and their derivatives.
One of these was the Cooper-Bristol that raced in the World Championship in 1952 and he competed in both the 1952 and 1953 British Grands Prix. He was also a successful sports car driver with a Frazer-Nash Le Mans Replica which used the same BMW 328 developed engine of the Cooper-Bristol. He also had a Cooper-Bristol sports car which he ran in the 1952 Monaco Grand Prix, the only time the Monaco Grand Prix was run as a sports car race. Tony was a bit of a maverick such as when he took over ownership of Bristol Cars. He never loaned one of his Bristols, which were expensive luxury cars at the time, to any journalists of magazines for road test. They had to borrow a car from a private owner.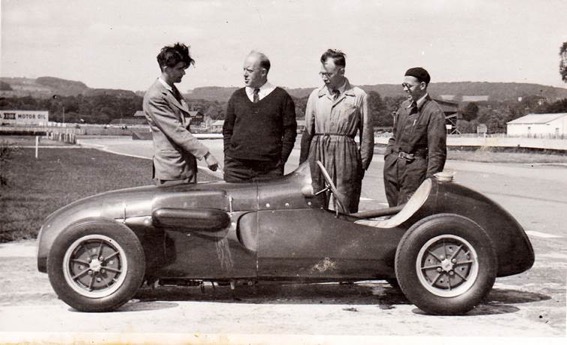 He continued right into the 1990s producing luxury Bristols in small numbers until he merged with private group but it was not a happy marriage and ended sadly not only for him but for Bristol Cars. An inveterate collector he had such a huge archive that he rented a shop near his old showrooms in central London and was still planning to write his autobiography even though he had been ill and in hospital quite regularly. Two years ago, when he realised he qualified for membership, he had hoped to come to our Monaco lunch but was so thrilled to see his old Cooper-Bristol sports car taking part in the Monaco Historic event he missed out meeting some old friends against whom he had raced.