Chris Amon, who started his Grand Prix racing career driving a Lola Climax for Reg Parnell in 1963, died this morning, August 3, in the Rotorua hospital in New Zealand.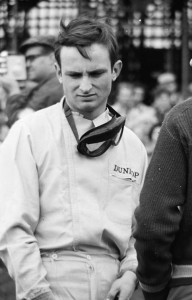 Chris was a quiet, unassuming driver with tremendous talent but was also unlucky as he most certainly deserved to be a grand prix winner.
His first four seasons were scrappy in relatively uncompetitive cars and it was only when he joined Ferrari in 1967 that we saw his true potential with a number of second and third places but never a win.
He later went on to drive for March, Matra, Tecno , Tyrrell, BRM and Ensign with his final grand prix in a Wolf-Williams in the Canadian Grand Prix of 1976 when his bad luck again meant he did not even start the race.
His first proper sports car race was at the 1964 Nurburgring 1000 kms where he shared Ulf Norinder's Ferrari GTO with Swede Peco Troberg and in the 12 Hours of Reims he shared the same car with Jackie Stewart.  His first major sports car win was in the Pepsi Cola Race at Mont Tremblant in Canada in 1965 and that year he drove a variety of cars including an Elva-BMW.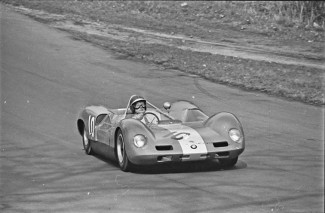 In 1966 he was snapped up by Ford and he and his close friend Bruce McLaren won the Le Mans 24 Hour race in a Ford MkII. Then he joined Ferrari and his true talent came out. At Daytone in 1967 he was paired with Lorenzo Bandini and they romped home in their 330P4 winning by nearly three laps. Later in the season they won the Monza 1000kms in a similar car.
Once he retired from racing he returned to New Zealand and quietly settled down to become an occasional visitor at race meetings. The late Jim Clark told the writer that Chris Amon was one of the drivers he not only feared – along with Dan Gurney – but respected and their public lives were similar, charming, friendly and low key. Motor racing today would do with a few more talented but humble racing drivers like Chris Amon.
GG